This Company Will Give You $1 for Every Fall Leaf You Send Them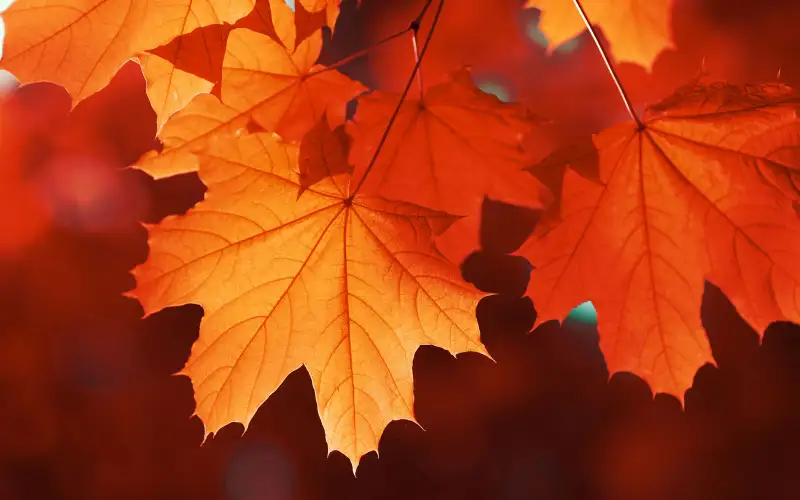 Fall brings with it a beautiful array of colorful leaves, and one company wants to pay you for them.
Cash 4 Leaves is a website that is offering New England residents the chance to get paid for leaves that have fallen off of their trees.
Customers receive $1 for each Maple leaf collected from Massachusetts, New Hampshire, Vermont, Maine, Rhode Island, or Connecticut, with the company buying leaves in quantities of 100.
Leaves are only accepted if they come from New England, are shipped in a sealed plastic bag, and have no visible imperfections, mold, bugs, tears, or excessive decay.
The company is also looking for leaves that are red, yellow, orange, or a combination of these colors. They will not accept any brown leaves or leaves with brown portions.
Cash 4 Leaves is offering the deal to create craft supplies for ShipFoliage.com, which creates leaf-themed gifts that range from pins to Christmas ornaments.
The company is low on their normal inventory due to the warm fall weather and droughts Massachusetts has experienced, according to their website, so they're looking for your help.
Those interested in selling their leaves are invited to sort through 25 of them and snap photos of the five best to send to the company.
A member of their staff will then reach out to you to let them know if their leaves have been accepted. If they have, they'll prepare a purchase agreement and buy 100 Maple Leaves. Leaves that don't qualify will be returned.