10 Surprising Things You Didn't Know About Elon Musk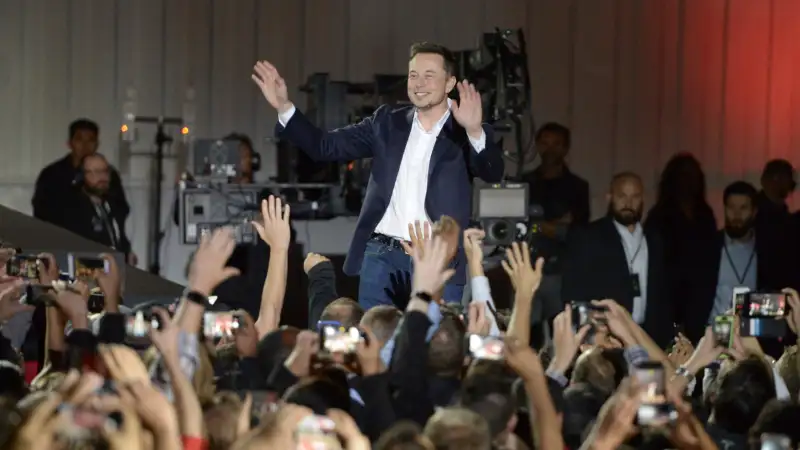 Andrej Sokolow—picture-alliance/dpa/AP Images
Elon Musk, the billionaire CEO of Tesla and SpaceX, has become one of the richest and most prolific people in tech. The ambitious mogul has his sights on changing the way we live, from Tesla's sleek electric cars (now including the $35,000 Model 3) to his dream of colonizing Mars. His background, fittingly, is full of quixotic quests and unexpected turns.
Here are the strangest and most fascinating things you need to know about Elon Musk.
He was beaten so badly as a kid that he was hospitalized.
While he was still in school, Musk was ruthlessly bullied. One time kids threw him down a staircase, according to the book Elon Musk: Tesla, SpaceX, and the Quest for a Fantastic Future. He blacked out and was put in a hospital.
His first big entrepreneurial move was selling a video game at 12.
Before he was a teenager, Musk sold a game he made called Blastar in 1984 to a computer magazine for $500. He later said that it was "a trivial game…but better than Flappy Bird," referencing the massively popular, yet crude mobile game launched in 2013.
He turned a frat house into an unofficial nightclub as a business experiment.
One of Musk's many entrepreneurial activities includes renting out a frat house with University of Pennsylvania classmate Adeo Ressi, now a successful tech mogul in his own right, and earning money off of it. To pay rent, the two college students turned the house into a nightclub that attracted as many as 1,000 customers, according to Ressi. But apparently Musk had little interest in the parties themselves: Ressi told Vogue that Musk could instead be found playing a video game alone in his room.
He once lived on a dollar a day.
After moving from South Africa to Canada, Musk, "floated among his mother's cousins' houses," according to The New Yorker. He often lived on just a dollar a day, subsisting on hot dogs and oranges.
He went broke while building his empire.
Though Tesla is a jewel of the tech world now, that wasn't always the case. In 2008, the company was losing money and SpaceX was having trouble launching a rocket. Musk said that it was "the worst year of my life." By the following year, the CEO was living off personal loans just to get by.
He wants to put computer chips in people's brains.
Musk has launched yet another venture called Neuralink, with the hopes of implanting computers in human brains, in order for humans to fend off the threat of artificial intelligence. Musk takes that threat seriously: In 2015, he cofounded OpenAI, a nonprofit tasked with doing research to ensure that AI doesn't destroy human life.
He started a company based on an apparent Twitter joke.
Musk tweeted in 2016 about starting a venture called The Boring Company that would dig tunnels underneath car traffic. It seemed to be a joke, but The Boring Company is real and has finished digging on its first tunnel segment in Los Angeles.
SpaceX started with a plan to send rodents to Mars.
Musk, a devoted sci-fi fan, thought of sending mice or plants to Mars, and he even tried to buy decommissioned Soviet missiles for the project. That failed when Russian sellers wanted $8 million or more for each missile, and Musk thought he could build his own cheaper, leading to his startup.
He's proclaimed that he'll be the first private citizen to pioneer outer space, and that the journey will cost lives.
Musk's ultimate goal with SpaceX and the planned colonization of Mars is to "make humanity interplanetary," he said in an Esquire profile. He wants to increase the likelihood that human consciousness survives in the universe, even if earth doesn't. And he admits that "there will probably be a lot of people that die" in the process. "Elon is not afraid of breaking things—he will break himself if he has to," Justine Musk, his first wife, told Esquire of his mission.
He was an inspiration for Iron Man.
Though the 2008 movie was based on the Marvel comic books, director Jon Favreau told Recode that star Robert Downey Jr. proposed meeting with Musk to see "what it'd really be like to be Tony Stark." Musk even made a cameo in Iron Man 2, in which he and Downey Jr.'s Stark discuss working together on an electric jet.