What $100 Will Buy You Around the World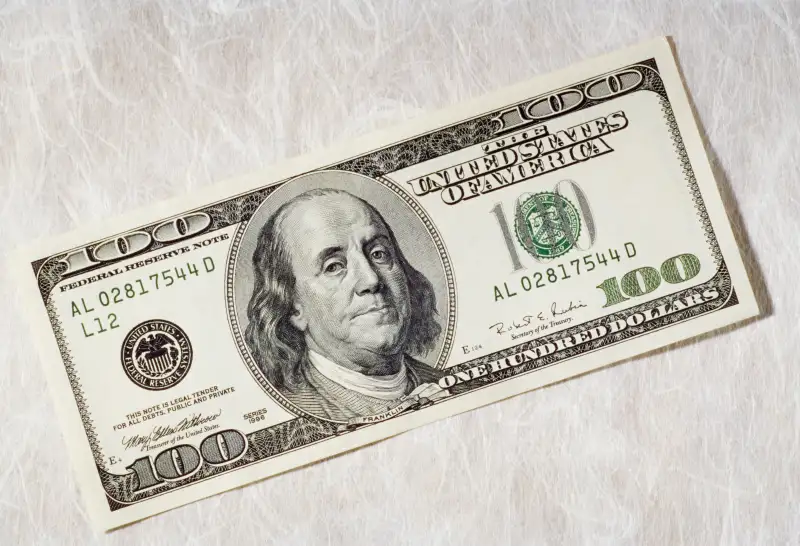 When you think about things that cost $100, it's easy to forget that a seemingly small amount in one country can be worth quite a bit in another. And although most of us remember to check the exchange rate from one nation to another, we still often forget to consider that the cost of goods — like food, souvenirs and even gasoline — can vary dramatically, depending on where we are in the world.
So, don't board your next flight without checking to see how far your money will stretch in certain countries. Click through to see what you can buy for $100 in these 10 world-class destinations.
1. Paris
$100 USD equals: 92 Euros
What you can buy: A meal at a moderately priced restaurant, multiple espresso drinks, tickets to the Louvre and more
"Most of the things I like to do in Paris are free," said my old college roommate, who moved to France about 20 years ago. Knowing where to go and what to do means your money can go surprisingly far in what's usually considered to be a fairly pricey major city.
"A meal at a good but moderately priced restaurant in an area that's central but away from the biggest tourist attractions" can cost between 20 and 40 euros, she said. Hanging out at a café can cost next to nothing. "An espresso is 1 euro if you drink it standing at a bar or about 2 euros if you sit at a table," she said. Restaurant proprietors will "let you linger, even if [a couple of euros] is all you have," she added.
An adult entry to the Musée du Louvre costs just 15 euros, and the modern art museum, Centre Pompidou, will set you back 14 euros. If you go, "Be sure to check out the views from the top floor," she said. You can have a few drinks or cocktails for between 10 and 15 euros each while you check out the city's breathtaking panorama.
If you're still hungry, a cheese shop will sell you a slice of heaven for about 10 euros, and a baguette can be bought for less than a euro. Then, she suggested, it's free to eat your snack on the bank of the Canal Saint-Martin or at the Parc des Buttes Chaumont.
2. Thailand
$100 USD equals: 3,554 Thai Baht
What you can buy: About five products made from real Thai silk
Real Thai silk is made from 100 percent natural fibers made from Thai caterpillars that were raised on a diet of mulberry leaves, according to Bangkock-Thailand.com. Creating silk is a slow, meticulous process, which is what makes the local prices such a bargain. Prices for silk items — a scarf, cushion cover, etc. — start at around 600 Thai baht (about $17 USD), according to GuidetoThailand.com. So if you wanted to get a few silk souvenirs for friends and family members, keep in mind that you'll likely only be able to afford about five if your budget is $100.
Still, $100 will go very far in Thailand — especially if you visit Phuket. Whether you want to ride in a tuk-tuk and feed macaque monkeys or get a massage and manicure, many Phuket activities will only cost a few U.S. dollars.
Read More: 9 Bizarre Items Seized by the IRS
3. Bahamas
$100 USD equals: 100.01 Bahamian dollars
What you can buy: 10 gallons of milk, 20 gallons of gas or about 14 combo meals from McDonald's.
While there might be bargains galore found within the markets that draw Caribbean tourists, some items are surprisingly expensive to buy in the Bahamas.
Despite an exchange rate that's almost equal to that of the U.S. dollar, a gallon of milk can cost nearly 10 Bahamian dollars — almost four times what it would cost in the U.S., according to Numbeo data. The data also shows that a gallon of gas is about 5 Bahamian dollars, a dozen eggs can cost between 3 and 4 Bahamian dollars, and a combo meal from McDonald's is about $7.
In this popular vacation destination, it turns out $100 won't go very far after filling up your gas tank and stomach.
4. Dubai
$100 USD equals: 367 Emirati Dirhams
What you can buy: Maybe one pair of Levis jeans, one pair of Nikes or two dinners at the neighborhood pub.
If you travel to Dubai, entertainment and clothes won't come cheap. According to expat resource site Expatistan.com, one pair Levis 501 jeans or something similar costs 373 dirhams (about $102 USD), one pair of Nike or Adidas shoes costs 360 dirhams (about $98 USD) and a basic dinner for two at the neighborhood pub is 176 dirhams (about $48).
But, you can cut food costs by opting to cook your own food. Numbeo data shows that a pound of some vegetables and fruit — apples, bananas, oranges, tomatoes, etc. — in Dubai will only cost about 2 to 4 dirhams. And a pound of chicken breasts or beef rounds cost between 12 and 17 dirhams.
5. India
$100 USD equals: 6,732 Indian Rupees
What you can buy: A dozen items — clothes, jewelry, housewares, etc. — from a local bazaar.
If you're an adept haggler, you can clean up at one of India's major city bazaars, like at the Crawford Market in Mumbai. I talked to a friend who was in India last year to visit family. I found out that a hand-designed skirt or cloth bag can be bought for about the equivalent of $8, if you know how to barter. A costume necklace, which would cost between $40 and $50 in the U.S., can be found for as little as $10.
You can also adorn your home at bargain basement prices. Housewares like lamps and art can be found for between $10 and $25. And then there are the bulk spices. Full leaf bay, pod cardamom or cinnamon sticks can be found for as little as $20 per kilogram.
6. South Africa
$100 USD equals: 1,556 South African Rand
What you can buy: A fun night out, including dinner and a show for two.
If you plan to travel to or live in South Africa, $100 will take you pretty far, according to Expatistan. Tickets for two to the theater in Cape Town will run nearly 122 rand (only about $8) for the best seats in the house. Add dinner for two at an upscale restaurant, and you'll spend just another 502 rand (about $32). Even if you have a couple of drinks (cocktails cost just slightly more than $3 each), you'll still have cash to spare. A cappuccino the next morning? Just $1.50.
Read More: 10 Best Countries to Travel to This Spring
7. Romania
$100 USD equals: 410 Romanian Leu
What you can buy: Multiple pieces of hand-painted pottery or 30-40 Romanian Easter eggs.
I went to grad school with a Romanian expat who let me in on this little gem: High-quality, world renowned hand-painted pottery can be bought in Romania for a steal. He estimates that about eight fine plates can be bought for the equivalent of $100 at one of many regional artisan fairs, like at the Romanian Traditional Products Fair in Bucharest.
Another recommended buy is a collection of the famed painted Easter eggs, which are made from hollowed-out eggs. Created as part of the spring festival of renewal, they're a traditionally unique, Romanian souvenir for a traveler with an eye for the authentic. According to my former classmate, a $100 budget will buy between 30 and 40 hand-painted eggs.
8. Colombia
$100 USD equals: 320,574 Colombian Pesos
What you can buy: High-quality leather goods and artisanal crafts
"Colombia is known for its leather products and purses. Jackets or other leather goods are also a great deal," said Peer Finance 101 blogger Joseph Hogue, who lives in Medellin. "My wife got a genuine leather purse a few weeks ago for $16 that was as nice as any designer purse I've seen," he added.
At the same time, high-quality artisanal crafts can be found for $10 or less. Savvy shoppers will find bargains in the shops downtown, around the Museum of Antioquia and Parque Botero. When you're finished shopping, Hogue suggested that a meal at a nice restaurant can cost as little as $7.50.
At those price points, it's amazing to see how many things for $100 you can bring home for your loved ones.
Read More: What $1 Million Buys You in the Richest Cities in the World
9. Grenada
$100 USD equals: 270 East Caribbean Dollars
What you can buy: Three coral necklaces and 6 pieces of lobster nigiri
"One-hundred U.S. dollars can get you pretty far in Grenada," said personal finance writer Cat Alford, who lived on the island nation for two and a half years.
Her favorite keepsake is a red coral necklace, handcrafted locally from red coral seeds. Alford's favorite variety is made by Mama Bois in capital city St. George. "It's a tiny country, and everyone knows everyone so you're bound to find someone who makes them," she said.
A necklace will cost about $20 or — if you haggle effectively — you could get three for $40, which means you can bring a few back to share with friends and loved ones.
After you're finished shopping, $60 can buy several pieces of lobster nigiri at Carib Sushi. Even though she now lives outside of New York City, arguably the food capital of the world, Alford said, "I still crave those rolls all the time."
10. Russia
$100 USD equals: 7,326 Russian Rubles
What you can buy: One or two high-quality cans of caviar, or 20 Russian nesting dolls
Perhaps one of the best bargains found within the borders of the world's largest nation is caviar, said fitness coach and Russian ex-pat Maria Amann, who estimates the cost of a high-quality can to be between the equivalent of $50 and $100 USD. "But, it has to be produced and packed in Kamchatka or Sakhalin, or else it's probably fake," she warned.
If caviar isn't your thing, you can spend your $100 on souvenirs. High-quality, hand-crafted Russian nesting dolls (known as matryoshka dolls) can be found for about $5 to $6 at the Izmailovsky Market in Moscow, as this blogger discovered. That means you can bring a few home for your friends. Children love them, too. (I know. I had a set as a kid.)
*Please note: Exchange rates, Numbeo.com data and Expatistan.com data are current as of March 2, 2016. All figures were rounded up to the nearest dollar unless otherwise noted.
This article originally appeared on GoBankingRates.