18 College Students Arrested in Tax Identity Theft Ring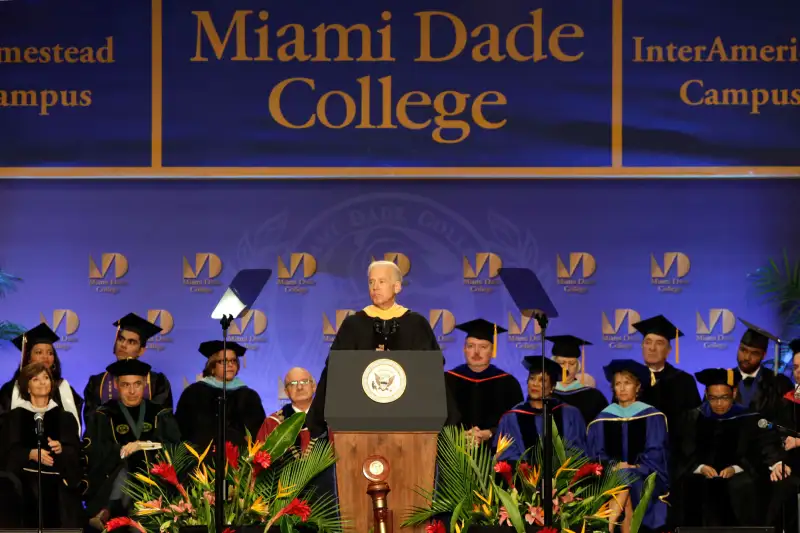 In November, the U.S. District Attorney of Southern Florida charged 18 Miami Dade College students for allegedly using stolen identities to file fraudulent tax returns and receive the refunds on their student bank accounts, but investigators think there are more people who have carried out the scheme, the Miami Herald reports.
Higher One accounts allow students to receive their financial aid or student loan refunds directly to a bank account, usually with an associated debit card, rather than wait for the school to cut a check. Many students use their loan refund (the amount left over after the school has taken what it requires for tuition and fees) to handle their education-related expenses like housing, textbooks, food and extracurricular activities.
The investigation identified more than 1,000 student accounts at Miami Dade College, most of which were Higher One accounts, that were used in a tax-fraud scheme, according to a news release from the district attorney's office. Identity theft is a common crime in Florida — it has the most fraud complaints per capita of any state, according to the Federal Trade Commission, and tax-related identity theft is the most common kind of fraud reported.
It's unclear how this crime seems to have become a pastime for college students, but it wouldn't be surprising if it was something students see as an easy way to make money: One of the Miami Dade College cases includes a student who allegedly received $53,272 of fraudulent tax refunds to his Higher One account.
That's a significant sum to most people, let alone a college student, but identity theft and tax fraud are serious crimes, not just for the perpetrators, but also for the victims. First of all, it makes tax season that much more complicated for people whose personal information has been stolen and used to file fake tax returns, and they'll almost certainly see a delay in receiving their legitimate refund. Some people really count on that money, making the crime a financial burden for victims.
Then there's the lifelong stress of knowing your personal information has been stolen. You have no idea who has your Social Security number and if it's being used fraudulently. You can minimize the negative impact of some types of identity theft by monitoring your credit, because any unexpected changes could be an indicator of fraud, but you often can't detect anything until damage has already been done. Still, keep a close eye on your credit by getting your free credit report summary every 30 days on Credit.com.
The investigation revealed some student accounts were used for more than just tax fraud — they seemed to have stolen Social Security benefits, as well. If convicted, the students involved in the fraud could face federal prison time.
Some students' alleged involvement was limited to allowing their accounts to be used to launder the stolen money in exchange for a few hundred dollars, the Miami Herald reports, and U.S. Attorney Wifredo Ferrer said he believes this issue isn't limited to Miami Dade College.
"We applaud the announcement by the authorities in connection with tax refund fraud at Miami Dade College," wrote Lauren Perry, spokeswoman for Higher One, in a statement emailed to Credit.com. "We have been working with the authorities on these types of cases in southern Florida for some time now. … We will continue to be vigilant in safeguarding our customers' personal and financial information and will work with our bank partners to report these illegal activities to authorities."
More from Credit.com
This article originally appeared on Credit.com.