5 Olympic Athletes With Insanely Big Endorsement Deals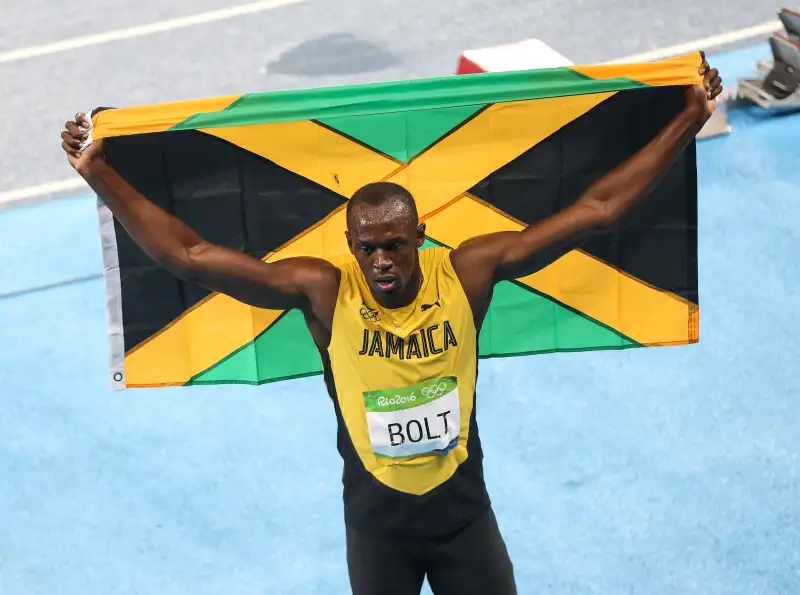 Anadolu Agency—Getty Images
Top Olympic athletes receive a modest bonus for earning a medal, with the United States Olympic Committee paying $25,000 for gold, $15,000 for silver and $10,000 for bronze. But celebrity endorsements are what fuel the lavish lifestyles of famous athletes.
World-famous Olympians like Usain Bolt and Serena Williams have multimillion-dollar deals with numerous sponsors. Here's how much some of your favorite 2016 Olympians have earned.
Michael Phelps Endorsements: $12 Million
Winning a total of 25 Olympic medals — 21 gold, two silver and two bronze — has made Michael Phelps the most decorated Olympic athlete of all time.
He's held lucrative endorsements over the years. Up until 2014, he represented Speedo — even receiving a $1 million bonus from the company for winning eight gold medals in Beijing. Since then, he's switched his allegiance to Aqua Sphere for an undisclosed amount.
As of 2015, his sponsors have included Under Armour, Omega, Master Spas, Sol Republic headphones and 800razors.com, according to the Baltimore Sun.
His endorsement earnings have largely been kept under wraps, but TheRichest, which covers celebrity earnings, estimates he earned $12 million off sponsorships in 2013; $7 million in 2009; and $6.1 million in 2008. These endorsements, coupled with prize money off competitions, have brought Phelps' net worth to $55 million.
Read More: 20 Athletes Who Got Rich After Winning the Olympics
Serena Williams Endorsements: $20 Million
Ranked No. 1 in the world by the Women's Tennis Association, Serena Williams has four Olympic gold medals to her name — but this number could increase after Rio — along with 71 career singles titles, 23 doubles titles and two mixed doubles titles.
Her tremendous success on the court has landed her dozens of celebrity endorsements, including Nike, Wilson, Beats, Delta Air Lines, IBM and more, reported Forbes.
Read More: How to Turn Your Hobby Into a Business
In 2003, Williams signed a five-year contract with Nike worth an estimated $40 million, according to the Wall Street Journal. The tennis star has held multiple deals with the company since, and even released her own collection for the brand.
Forbes estimated Williams' endorsements earned her $20 million between June 2015 and June 2016. Her net worth is estimated at $160 million.
Usain Bolt Endorsements: $30 Million
Usain Bolt is already the most decorated Olympic sprinter of all time, with six gold medals to his name. The Jamaican superstar is planning to expand his medal collection in Rio, despite trying to bounce back from a hamstring injury. These exceptional career achievements have skyrocketed Bolt's net worth to $60 million.
Puma, his largest sponsor, has supported him since 2003, and in 2013, he signed a deal worth an estimated $10 million per year to remain with the company through the 2016 Olympics, reported Reuters. He's expected to earn $4 million annually to stay on as a brand ambassador after he retires.
Other sponsors include Hublot and Virgin Media, and he's previously been linked to Gatorade, Visa, Nissan, Comcast and Samsung. For the year ending in June 2016, Bolt's endorsements have brought in $30 million, reported Forbes. In 2014, he brought in $23 million off sponsors.
Rafael Nadal Endorsements: $32 Million
In 2008, Spanish tennis pro Rafael Nadal won the Olympic gold in singles, the French Open and Wimbledon. Since then, he's stayed busy garnering major championship wins, including the 2013 U.S. Open and French Open, and the 2014 French Open. He's now in Rio hoping to add another gold to his collection.
Nadal's net worth is estimated at $140 million, according to Celebrity Net Worth. In addition to tennis earnings, a plethora of celebrity endorsements have significantly increased his fortune. Between June 2015 and June 2016, he earned $32 million off endorsement deals with sponsors like Nike, Babolat and Kia, reported Forbes.
In 2007, he signed a 10-year extension with Babolate, according to Tennis Industry, and Kia extended his contract for an additional five years in 2015.
Read More: The Biggest Prizes in Fantasy Football
Kevin Durant Endorsements: $36 Million
Golden State Warriors forward Kevin Durant ranks No. 79 in NBA all-time regular season career scoring. He has received numerous honors, including the 2010 USA Basketball Male Athlete of the Year, MVP of the 2010 FIBA World Championship and named to the 2010 All-World Championship Team. Durant also won a gold medal as part of the 2012 U.S. Olympic men's basketball team and he's back to secure another win.
Durant's endorsements total an estimated $36 million for the year ending in June 2016, according to Forbes. In 2014, he signed a 10-year extension worth up to $300 million. He has sponsorship deals with Neff, Panini America and BBVA, and has worked with Gatorade, Sonic, Beats By Dre and American Family Insurance.
Serving as the highest-paid athlete in the 2016 Olympics, Durant's net worth is $120 million. In addition to signing on with the Golden State Warriors, his fortune was largely amassed from sponsorship deals, which earned him $35 million in 2015, according to TheRichest.
Net worth figures are indicative of assets versus liabilities and according to CelebrityNetWorth.com.
This article originally appeared on GoBankingRates.