The 25 Best Places to Travel in the U.S.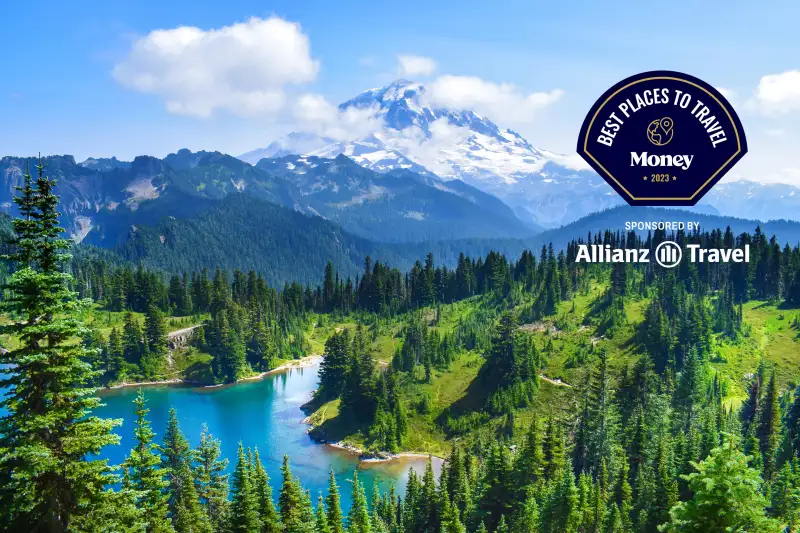 The perfect getaway doesn't have to be an expensive, international ordeal. The U.S. offers a splendid array of top travel destinations, whether you're looking for a laid-back beach getaway or an action-packed urban excursion.
To help you plan a vacation that matches your budget and your interests, Money is releasing its fifth Best Places to Travel list — which highlights 25 domestic trips, including Little Havana, the cultural corazón of Miami and a quintessential road trip down California's breathtaking Pacific coast.
Like all of our rankings, our list of travel locales focuses most on affordability and value. But this year, we doubled down on our goal of crafting travel recommendations that are useful to all readers, which is why we've added more destinations (now 50 total, 25 international and 25 domestic). We also created new categories to help different kinds of travelers find what they need, no matter if they're going solo, with a friend or with a partner and kids.
As the travel industry roars back to life from its pandemic slumber, this core tenant of value is as important as ever. To stay true to that aim, we consulted our panel of travel experts and received hundreds of recommendations from those who know all about value: loyal Money readers.
"What I'm hearing from my travelers is that value doesn't mean cheap," says Andrea Ross, travel coach and CEO of Kaanect Travel. "Value means having a unique experience away from the crowds and getting the most bang for their buck."
And without the burden of steep international airfare and passport fees, domestic trips can indeed pack quite a bit of bang for their buck. From gorgeous seaside towns to captivating national parks to bustling big cities, here are the best places to travel in the U.S. this year.
Money's picks for the best 25 places to travel in the U.S.
The following places aren't listed in ranked order. Instead, this year, Money's destinations are placed into five different categories — Bucket List, Family Friendly, Off Season, Luxury on a Budget and Solo Travel.

For each destination, we provide a cost estimate, which includes airfare as well as local prices for room and board. (See our full Best Places to Travel 2023 methodology for more on how we chose the places and calculated the cost.)
Bucket List
Family Friendly
Luxury on a Budget
Off Season
Solo Travel
More from Money:
Money's Top Pick for the Best Place to Travel in 2023