3 Scary Smart Ways Stores Use Your Personal Information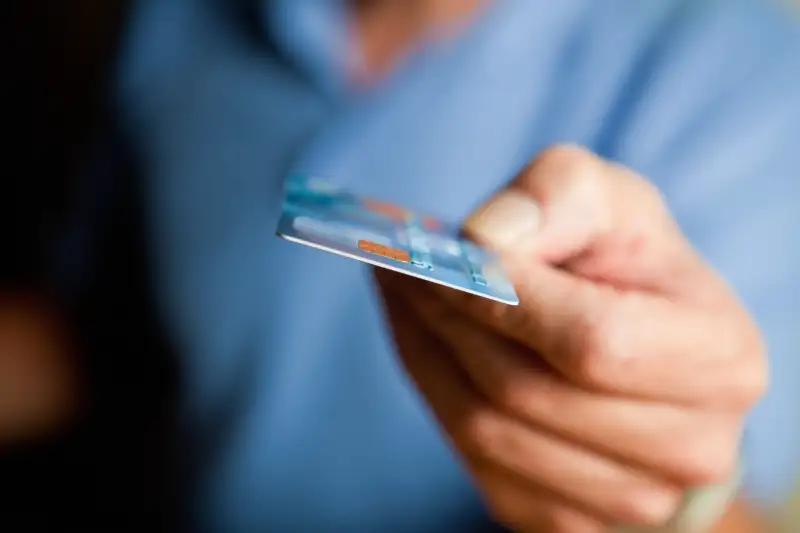 Retailers want to get to know you. This should come as no surprise — we've all seen how our Internet search history and purchases affect the online ads we see — but it's just as important for bricks-and-mortar stores to understand their customers.
It's all about marketing. Whether you like it or not, retailers want you to see sales, deals and new products you'll be interested in, and the only way they'll know your preferences is by tracking them.
"In newspapers, we would throw out these blanket ads, and there was so much waste," said Ritchie Sayner, referencing pre-Internet marking strategies. He has worked for RMSA Retail Solutions, a retail consulting firm, for 35 years and has seen firsthand how direct marketing campaigns have evolved.
Most people know that retailers want their contact information — handing over your name, email address, ZIP code and phone number has become a somewhat standard element of the modern in-store transaction. It's better than nothing, but a name and email address isn't much of a customer profile. That's the bare minimum. If they're doing it right, a retailer is not only going to know your name and where you live, they're going to keep track of how much money you spend, your favorite brands, your shoe size and pretty much anything else they can think of. Here's what they use it for.
1. Clearing Out Inventory
Say you own a shoe store. You're going through your inventory, and you notice you have three times as many women's shoes in size seven than in any other size. Where are all the size seven customers? How can you get them to come into your store and solve your superfluous seven problem?
Simple: Send them an email. From boutiques to big-box stores, retailers are doing their best to build robust customer profiles so they can reach a specific group of shoppers when necessary. Sure, you could send an email to all the women on your mailing list, promoting a big weekend shoe sale, but the size nine ladies won't be too pleased when they show up and all the great shoes are only available in sevens.
"They're going to keep track of you by 'She's a size four, she buys this particular line,'" Sayner said. "If you buy on sale or if you buy at full price — they have more information about you than you'd probably like them to."
2. Making You Feel Loved
Happy birthday! Enjoy a free cup of coffee. It's your anniversary? Here's a coupon for two meals at the price of one! Remember that time you bought something from us last year? It's that time of year again! Here's 30% off for nothing in particular — we miss you!
You may not love the idea of a company keeping a ton of information on you, but man, you love getting free stuff on your birthday. It's like that free birthday cookie makes up for the hundreds of emails that business sends you every other day of the year. Retailers want details on who you are so they can appropriately reward you with freebies and discounts, in exchange for your loyalty.
3. Classifying You
It can be very difficult for a salesperson to get you to share your information — just think of how many times you've declined to give the cashier your email address when checking out.
"It's really hard to do," said Jason Becker, chief operating officer at RICS Software, a point-of-sale platform. "If you're going to ask for a customer's information, you have to give a good reason for why."
That requires establishing a relationship. The salesperson has to treat you well and earn your trust. At the end, he or she can use your interaction to fill out a customer profile.
It's funny, because for all the people skills it may require to develop the profile, the way it's used is quite robotic. You're no longer Jane who likes running, you're a 35-year-old female marathoner who spends $300 on athletic gear every three months and replaces her running shoes every February.
"Most softwares also enable the retailer to classify that customer into a cohort, classify that type of runner into what type of runner or athlete that person is," Becker said, speaking in general about POS systems. "It enables them (retailers) to market more effectively."
A lot of that information is populated through loyalty programs or entered manually by the sales person, especially if you're in a smaller store. Larger retailers may generate a customer profile with the information it captures when you swipe a credit card. It happens in many ways, through software of various sophistication levels, but you can confidently assume the stores you frequent have a sort of dossier on you.
For many consumers, that dossier is terrifying because of the slew of retail data breaches that happened in 2014. After having their credit cards compromised, their email addresses stolen and even their passwords cracked, it can be hard to trust a retailer, but it all comes down to what you're comfortable giving up for a deal.
More from Credit.com
This article originally appeared on Credit.com.