3 Ways to Avoid Guilt Over Taking a Vacation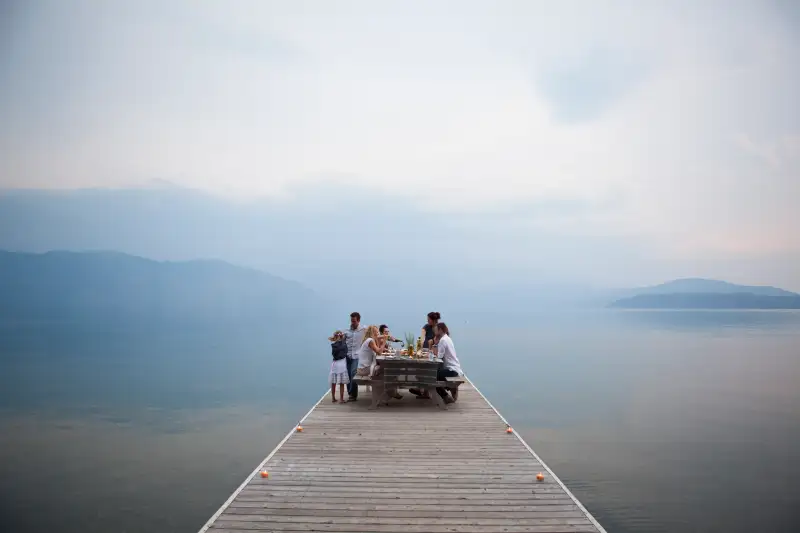 Ronnie Kaufman/Larry Hirshowitz—Getty Images
By all accounts, Iceland is one of the most magical places on Earth: A landscape of soaring glaciers, lava fields, steaming hot springs and black-sand beaches.
And Mina Black could not focus on any of it.
The 36-year-old financial planner from New York took a trip there this summer with her husband and new daughter. But for some reason, she was wracked with guilt about everything she needed to be doing back home: Contacting clients and prospects, putting together new workshops - even just doing regular chores around the house.
She spent most of the trip making sure she had Wifi so she would be connected to all her tasks back home.
That pervasive sense of guilt is familiar to many of us. Even when it makes no logical sense - Mina Black fully deserved her vacation time - we are still haunted by the idea that we should be doing something else.
Indeed, 42% of Americans report they frequently feel guilty about relaxing, according to a new survey by Princess Cruises. That is up from 38% last year.
Most ironic of all, a third of us get stressed just at the thought of relaxing.
Why?
"In America we have such a strong work ethic, that we have a hard time justifying allowing ourselves to relax," says Dr. Susan Whitbourne, a psychology professor at University of Massachusetts Amherst (ironically, reached during her vacation on Cape Cod, Massachusetts).
This guilt is seeping into our vacation-taking habits. The number of vacation days Americans take has sunk to 16 days a year - an all-time low, reports the "All Work No Pay" study by the U.S. Travel Association. That's almost a full workweek less than historic norms.
In fact 135 million Americans have not taken any vacation at all in the past year, according to a survey by Allianz Global Assistance.
Needless to say, this is not healthy -- either for staffers, or employers. A few tips to get rid of the guilt and savor your much-needed down time:
1. Admit you are not indispensable.
Part of our guilt stems from our belief that we are so critical to the operation of our workplace. So here is a hard truth: We are not. If we are out of the office for a few days, the sun will continue to rise and our workplace will continue to function.
It is bosses who need to set the example, says Whitbourne. If they take days off, then others will, too. "It's the norm everywhere in the world, except the U.S."
This is a trickier issue for freelancers, who get paid by the hour or the project, and make up an increasing percentage of the American workforce. If you have to work while away, at least compartmentalize it, suggests Whitbourne. "Get it out of the way, and then really enjoy your family time, because the experience will make you better," she says.
2. Realize recharging is as important as working.
Smart companies know this. One study by software firm Intuit, for instance, revealed that 82 percent of small business owners reported increased job performance after taking a vacation.
3. Get creative.
Business owner David Demming of Aurora, Ohio felt 'vacation guilt' so deeply that he did not take one for 15 whole years. Finally, he came up with an innovative solution: Take clients on trips with him.
Now he has enjoyed jaunts for skiing and scuba diving, without feeling a lick of guilt. His most recent getaway was for multiple clients and their family members to 'Diver's Paradise,' the island of Bonaire in the Dutch Caribbean.
Read Next:
A Huge Number of Millennials Can't Escape Work While on Vacation
9 Vacation Spots That Are Better (and Cheaper) Than the Places You Want to Go