Here Are All the Best 4/20 Deals—on Pizza, Wings, Lyft Rides, and More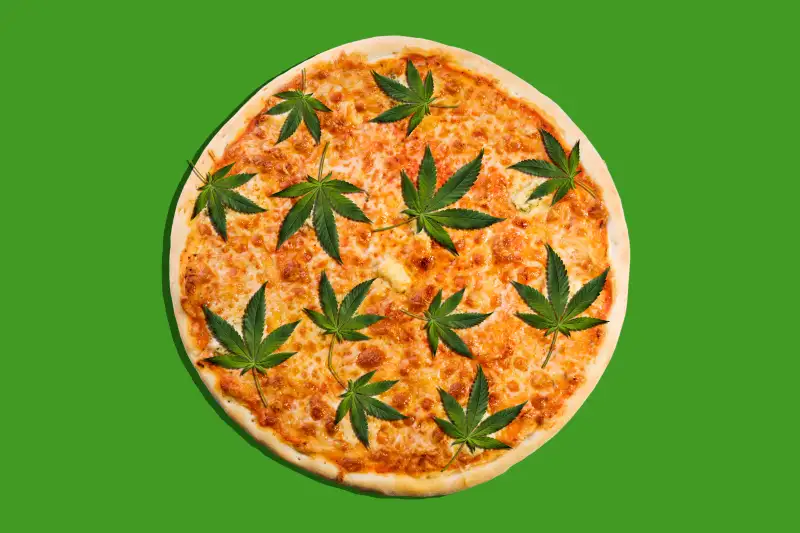 Photo illustration by Sarina Finkelstein for Money; Getty Images (2)
What's that smell? This Friday is 4/20, the traditional day for celebrating cannabis culture—and naturally, the festivities feature but aren't limited to the buying and smoking of a lot of pot.
How did "420" become associated with weed, and why has April 20 become the unofficial marijuana holiday? Quite appropriately, there's a long, strange history explaining the evolution of "4/20," and plenty of conflicting theories to go along with it.
What we do know for sure is that ever since U.S. states began legalizing marijuana, 4/20 has become especially known for pot deals and discounts, and for deals on food and other items that may appeal to pot smokers. Think: 50% off Pizza Hut pizzas. (Unfortunately, there aren't any IHOP 4/20 deals on April 20, 2018—and we couldn't find any special 4/20 deals at Waffle House or White Castle.)
Meanwhile, you'd have to be high to believe the reports circulating on social media that McDonald's PlayPlaces are being converted into pods for smoking pot on 4/20. A McDonald's spokesperson told the Associated Press that he "can confirm 100 percent that this is not true."
We can confirm that the promotions below—some branded specifically as 4/20 deals, others that just happen to fall on or around April 20—are totally legitimate.
Blaze Pizza: Customers who have downloaded the Blaze Pizza app will get a special offer unveiled on Friday, April 20.
Cheesecake Factory: DoorDash is offering free delivery on all Cheesecake Factory orders on Friday, April 20.
Dos Toros Taqueria: Customers at Dos Toros, a burrito and taco specialty chain with locations in New York City and Chicago, can use a secret code good for free guacamole on 4/20. The code will be unveiled at the Dos Toros Instagram page at 10 a.m.
Freebirds World Burrito: Buy a "Monster" or "Super Monster" burrito on 4/20 and you'll get a free "pot brownie"—which is perfectly legal and does not, in fact, contain any marijuana.
Lyft: A "Don't Smoke and Drive" campaign from Lyft gives passengers up to $4.20 off their next ride in major cities where marijuana is legal. Discounts are valid in Denver, Las Vegas, Los Angeles, San Francisco, Seattle, and Portland, Ore. Click on each city for the promotional codes and terms, which vary quite a bit. For example, in Portland, the offer is valid only on Friday, April 20, while the Lyft deal in Denver delivers 20% off one ride anytime through May 30.
McDonald's: McDonald's is giving away free French fries on Fridays in April, including 4/20. To get your free fries, you must download the McDonald's app, place an order for at least $1, and pay for your purchase using Apple Pay. The special offer can get you free fries on Friday, April 20, and Friday, April 27.
Pizza Hut: Get 50% off menu prices for all online pizza orders placed through April 22.
Toppers Pizza: Get a triple order of "Topperstix" (cheesy bread sticks) for 50% off on Friday starting at 4:20 p.m.
Wing Zone: Go to the Wing Zone Facebook page on Friday for a special code and you can get an order of 10 boneless wings and Ranch & Mac 'n Cheese Bites for a total of $10 on 4/20.