4 Interview Questions You Should Never Ask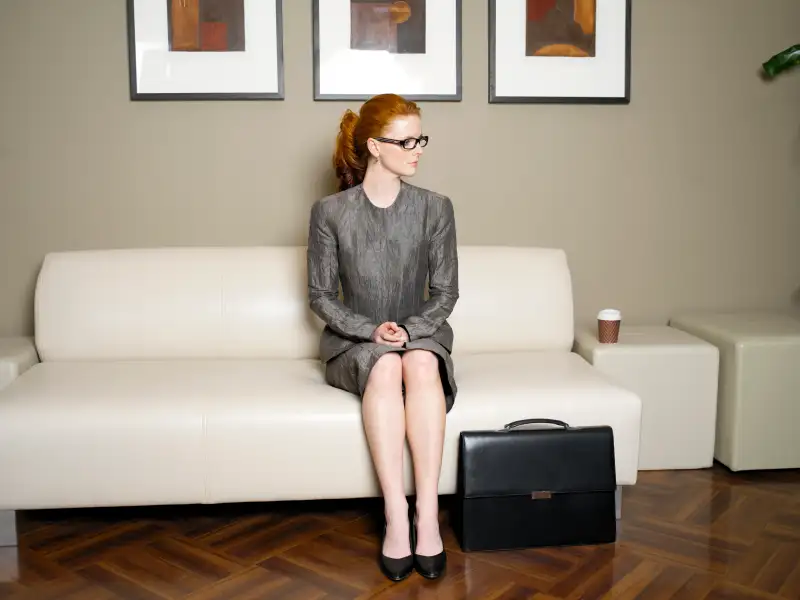 David Woolley Photography
If you've ever interviewed for a job before, you know that there are questions you should ask during a job interview, as well as questions you should not ask. In this post, I walk you through the latest AskReddit thread about the questions you should absolutely never ask, as well as scripts for getting information in a more professional and less offensive way. Spoiler alert: you should never use the phrase "sausage fest" in an interview.
Don't Ask If They Drug Test.
If there isn't a drug test, you have now raised their suspicion just by asking. Even in states where medical and recreational marijuana use is legal, asking about drug testing during an interview is a really, really bad idea. And don't get too comfortable, either. If you're in the interview process and you start to talking to your interviewers like you're "one of the guys," you may let something slip you didn't want to. Take some advice from technical recruiter and Redditor lbdrugacct who explains, "I'm a technical recruiter and I usually START the inappropriate conversation..ALMOST. I open the door a crack and see what happens. Hey stupid, it's a TEST!" TLDR: Talking about your illegal activities to strangers at a job interview shows your amazingly bad judgment. Just don't do it.
Don't Ask Why the Office Is a Sausage Fest.
If you're in software engineering and you aren't aware of the ginormous gender gap in the tech field, you might find yourself asking a really dumb question, as Redditor greyam recalls: "We had a software engineering candidate come into the office, look around, and say, 'it's a sausage fest in here, where are the women?' Pro Tip: don't do that." If you don't want to look like a complete idiot in your next interview, there are different ways of asking this delicate question. For example, "What's your gender ratio?" is a perfectly acceptable and much more appropriate way to ask about the current state of the company's gender ratio.
Don't Ask What Job You're Interviewing For.
If you're heading into an interview, you should already know what job you're interviewing for, based on the listing. But, you definitely want to use the interview process to get a picture of what your days would look like with the company. Not doing so might result in you accepting a job offer and a month later, realizing this isn't what you meant to sign up for. I recommend taking Redditor kL2hGHMyqMsmcx9u's advice and ask something along the lines of, "Tell me more about a typical day here."
Don't Ask How You Did After an Interview.
A word of advice: you can have a flawless interview game and still screw it up by asking this question. No matter how confident or competent you seemed during the entirety of the interview, that sentence can kill the entire thing. Luckily Redditor ninjazombiemaster has an excellent alternative for you: "Do you have any reservations about my abilities to perform any of the required tasks, so I may address them now?" If they say no, you know you did fine. If they say yes, they will elaborate and give you an opportunity to defend or explain yourself, rather than you leaving the interview assuming you aren't cut out for the position.
More From PayScale: