The Number of 401(k) Millionaires Is Back on the Rise as Account Balances Surge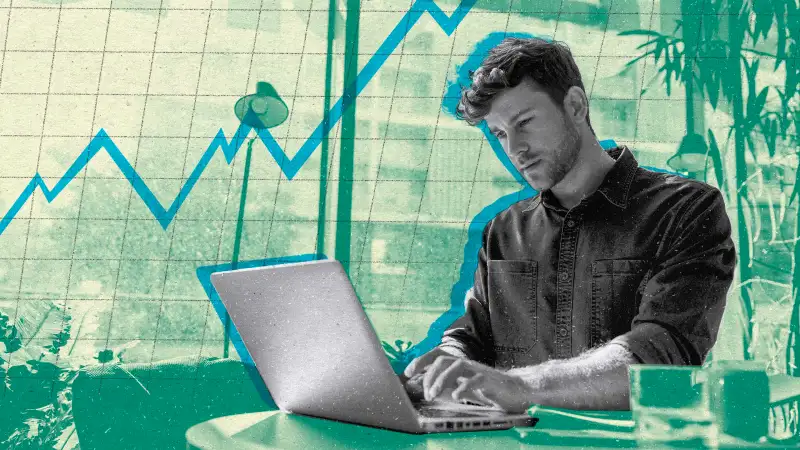 The number of people who can claim the coveted "retirement-account millionaire" title is surging once again.
This elite group of retirement savers have individual retirement accounts (IRAs), 401(k)s or 403(b)s with balances of at least $1 million per account. According to data from the investment firm Fidelity, the number of retirement millionaires has jumped about 25% so far this year.
"Average retirement account balances increased for the third straight quarter," the firm said in an analysis of its 45 million retirement accounts that was released Thursday — pushing the number of 401(k) millionaires to 378,000 and IRA millionaires to 350,000.
Overall, IRA balances gained 5% compared to the previous quarter, and 401(k) balances rose 4% over the same period, Fidelity said.
Impact of stock market rally
The increase — in both account balances and retirement-account millionaires — is thanks in large part to a rebounding stock market. The benchmark S&P 500 stock market index, for example, has surged more than 13% since the start of 2023.
Last year, though, retirement savers weren't so lucky, as 2022 was the worst year for stocks since the Great Recession. That tumultuous year for the markets resulted in a 20% drop in retirement account balances, wiping out about a third of 401(k) millionaires.
The comeback is heartening, but the current number of retirement-account millionaires remains below the record-high notched at the end of 2021, when Fidelity says it tallied nearly 820,000 401(k)s and IRAs with balances of $1 million or more — compared to 728,000 now.
Average retirement account balances
Retirement-account millionaires are a rare breed. Only about 1.6% of 401(k) accounts and 2.5% of IRAs at Fidelity have account balances of at least $1 million.
Even while that millionaire status evades the vast majority of savers, workers today predict they'll actually need much more than that — about $1.8 million — to retire comfortably.
Here's a look at the average balances at the end of June 2023 for Fidelity accounts:
Average IRA balance: $113,800
Average 401(k) balance: $112,400
Average 403(b) balance: $102,400
Perhaps unsurprisingly, average balances vary greatly by age. While the overall 401(k) balance of all age groups was about $112,000, boomers have saved almost double that amount:
Average boomer 401(k) balance: $220,900
Average Gen X 401(k) balance: $153,300
Average millennial 401(k) balance: $48,300
Average Gen Z 401(k) balance: $8,100
Still, young retirement savers have made large gains since last year's market rout. Fidelity says that 401(k) balances for millennials have risen 24.5% from the same time last year and 66.5% for Gen Zers.
"I am so encouraged," said Joanna Rotenberg, Fidelity's president of personal investing, in a news release, "to see the leaps young investors are making when it comes to their retirement savings."
More from Money:
Why Americans' Confidence in a Comfortable Retirement Is Dropping
Missouri Will No Longer Tax Social Security Benefits, but These 11 States Still Do