Are You Smart Enough to Boost Your 401(k)'s Return? Take This Simple Quiz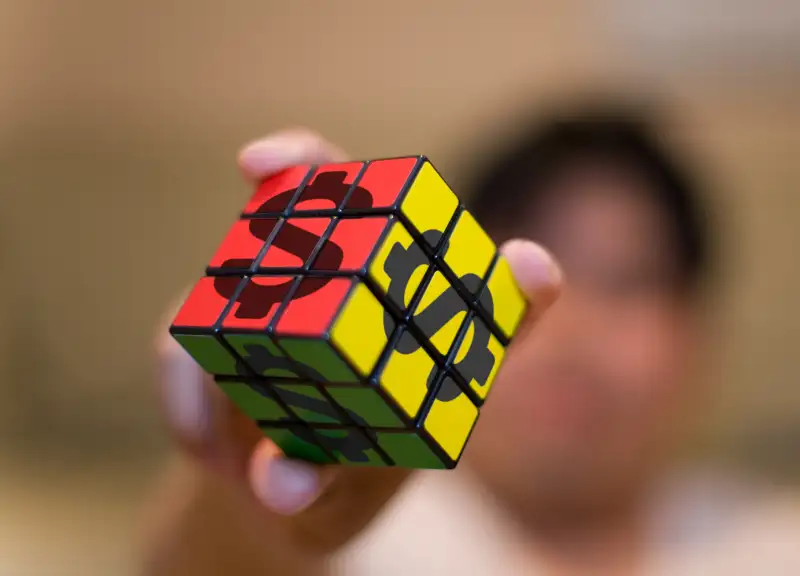 Can knowing more about investing and finances boost your 401(k)'s returns? A recent study suggests that may be the case. But you don't have to be a savant to improve performance. Even if you don't know a qualified dividend from a capital gain, lessons from this research can help you fatten your investment accounts.
The more you know about finances and investing, the higher the returns you're likely to earn in your 401(k). That, at least, is the conclusion researchers came to after giving thousands of participants of a large 401(k) plan a five-question test to gauge how much they know about basic financial concepts and then comparing the results with investment performance over 10 years.
You'll get your turn to answer those questions in a minute. But first, let's take a look at what the study found.
Savvier Investors Hold More Stocks
Basically, the 401(k) participants who answered more questions correctly earned substantially higher returns in their 401(k). And I mean substantially. Those who got four or five of the five questions right had annualized risk-adjusted returns of 9.5% on average compared with 8.2% for those who answered only one or none of the questions correctly. That 1.3-percent-a-year margin, the researchers note, would translate to a 25% larger nest egg over the course of a 25-year career. That could be the difference between scraping by in retirement versus living a secure and comfortable lifestyle.
But while the 401(k)s of participants with greater knowledge didn't outperform the accounts of their less knowledgeable peers because of some arcane or sophisticated investing strategy. The secret of their success was actually pretty simple (and easily duplicated): They invested more of their savings in stock funds than their financially challenged counterparts. And even when less-informed participants did venture into stocks, they were less apt to invest in international stocks, small-cap funds and, most important to my mind, less likely to own index funds, the option that has the potential to lower investment costs and dramatically boost the value of your nest egg.
The better-informed investors' results come with a caveat. Even though more financially savvy participants earned higher returns after accounting for risk, their portfolios tended to be somewhat somewhat more volatile (which isn't surprising given the higher stock stake). So they had to be willing to endure a somewhat bumpier ride en route to their loftier returns.
I'd also add that while more exposure to stocks does generally equate to higher long-term returns, no one should take that as an invitation to just load up on equities. When investing your retirement savings, you've also got to take your risk tolerance into account as well as the effect larger stock holdings have when the market heads south. That's especially true if you're nearing retirement or already retired, as portfolio heavily invested in stocks could suffer a setback large enough to force you to seriously scale back or even abandon your retirement plans.
Mastering the Basics
Ready to see how you'll fare on the study's Financial Knowledge test? The five questions and correct answers are below, followed by my take on the lessons you should from this exercise, regardless of how you score.
Question #1. Suppose you had $100 in a savings account that paid 2% interest per year. After five years, how much would you have in the account if you left the money to grow?
a. More than $110
b. Exactly $110
c. Less than $110
Question #2. Imagine that the interest rate on your savings account was 1% per year and inflation was 2% per year. After one year, how much would you be able to buy with the money in this account?
a. More than today
b. Exactly the same
c. Less than today
Question #3. Is this statement true or false? Buying a single company's stock usually provides a safer return than a stock mutual fund.
a. True
b. False
Question #4. Assume you were in the 25% tax bracket (you pay $0.25 in tax for each dollar earned) and you contributed $100 pretax to an employer's 401(k) plan. Your take-home pay (what's in your paycheck after all taxes and other payments are taken out) will then:
a. Decline by $100
b. Decline by $75
c. Decline by $50
d. Remain the same
Question #5. Assume that an employer matched employee contributions dollar for dollar. If the employee contributed $100 to the 401(k) plan, his account balance in the plan including his contribution would:
a. Increase by $50
b. Increase by $100
c. Increase by $200
d. Remain the same
The answers:
1. a, More than $110. This question was designed to test people's ability to do a simple interest calculation. To answer "more than" instead of "exactly" $100, you also had to understand the concept of compound interest. (Percentage of people who answered this question correctly: 76%.)
2. c, Less than today. This question gets at the relationship between investment returns and inflation and the concept of "real" return. To answer it correctly, you must understand that if your money grows at less than the inflation rate, its purchasing power declines. (92%)
3. b, False. Here, the idea was to test whether people understood that a stock mutual fund contains many stocks and that investing in a large group of stocks is generally less risky than putting all one's money into a the stock of a single company. (88%)
4. b, Decline by $75. This question gauges people's understanding of the tax benefit of a pretax contribution to a 401(k) and its effect on the paycheck of someone in the 25% tax bracket. (45%)
5. c, Increase by $200. This was simply a test of whether people understood the concept of matching funds and the effect of a dollar-for-dollar match. (78%)
Average score: 3.8 All 5 correct: 33% All 5 wrong: 2%
Okay, so now you know how you stack up compared with the 401(k) participants in the study. But whether you did well or not, remember that your performance on this or any other test isn't necessarily a prediction of how your retirement portfolio will fare. Very financially astute people sometimes make dumb investment moves. Sometimes they try to get too fancy (think of the Nobel Laureates whose hedge fund lost billions in the late '90s). Other times there may be a disconnect between what people know intellectually and how they react emotionally.
Nor does a lack of financial smarts inevitably doom you to subpar performance. You don't need a PhD in finance to understand the few basic concepts that lead to financial success: spreading your money among a variety of investments instead of going all-in on one or two things, keeping costs down and paying attention to both risk and return when investing your savings.
So by all means take the time to educate yourself about investing. But don't feel you have to go beyond a few simple but effective investing techniques to earn competitive returns and improve your chances of a secure retirement.
More from RealDealRetirement.com:
Can I Double My Nest Egg In the Final Years of My Career?
How To Save On Retirement Investing Fees