5 Financial Numbers You Should Know Off the Top of Your Head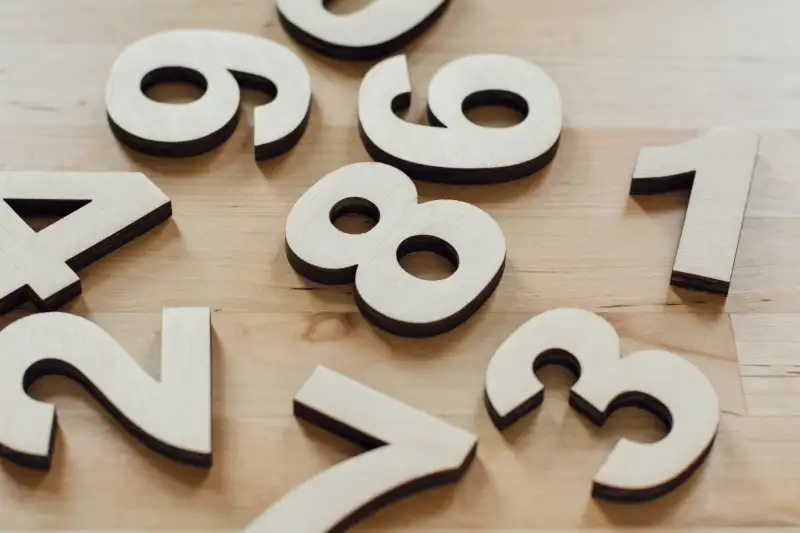 Numbers matter in our finances, but some are more meaningful than others.
Just ask any lender: your hobbies or pleasant disposition do not figure in its loan decision. Numbers do.
"Some of these numbers might seem like a foreign language, but they are very important for people to know," said Shawn Gilfedder, president and chief executive of McGraw-Hill Federal Credit Union. "You would be surprised how much information is available to lenders these days."
Here are a few of the key numbers lenders look at:
1. FICO score
A score of 760 or better puts you in the top consumer category, likely granting you the lowest rates for loans. Consider a 30-year mortgage on a $500,000 house, for instance: Getting a 4% interest rate instead of 4.5 will save you over $50,000 over the life of the loan.
Even if your credit is not pristine, at least make sure the trend is improving, Gilfedder said. You can check your numbers from the three main reporting bureaus, Experian, TranUnion and Equifax, at FreeCreditReport.com, which provides one free report each year. A version of your FICO score or your VantageScore, an alternate credit rating, also appears on monthly statements from many banks and credit card issuers.
2. Capacity
It matters greatly how much credit you have available right now.
"Think of it as how much gas you have left in your tank," said Gilfedder. "You don't want to be driving around town with only a gallon left."
For example, if your credit card limit is $10,000, and you have used up $2,000, your remaining capacity is $8,000. Make sure you have plenty of capacity left, and are not continually bumping up against the ceiling.
Use all your credit lines every once in a while, even if you pay them off immediately. If your credit line is dormant, lenders might yank it, which would lower your overall capacity.
Read next: This Is What Separates the Most and Least Money Savvy States
3. Debt-to-Income Ratio
If more than 42% of total adjusted gross income is earmarked for paying off debt like car loans and mortgages, that could get you in real trouble, Gilfedder said.
The lower that ratio, the better. This may be difficult in high-cost housing areas like San Francisco or New York City. Exceed 42%, and "hawkish" lenders may deny a new loan.
4. Liquidity Ratio
For companies, this means the ability to meet short-term liabilities with short-term assets.
For individuals, it is a fancy way of referring to your emergency fund: whether your cash on hand is enough to cover monthly bills.
Since so many people live paycheck-to-paycheck, financial planner Cathy Pareto of Coral Gables, Florida, said it is critical to aim for three to six months' worth of savings to handle any bills that come along.
5. Net Worth
While banks do not consider such a broad number for loans, most people want to track their wealth with a big round number. Net worth is simply your total assets minus your total liabilities: the equity in your house, plus your savings, investment portfolios and any other assets such as cars, minus what you owe on them.
Net worth is one of the best ways to keep score even though it can be greatly affected by stock market gyrations, for instance.
"It can be surprisingly difficult to tell if you are actually getting ahead," financial planner Elizabeth Grahsl of Prosperity Bank in Dallas said. "Net worth sums up everything going on in your financial life."