5 Types of Free Apps That Pay You to Use Them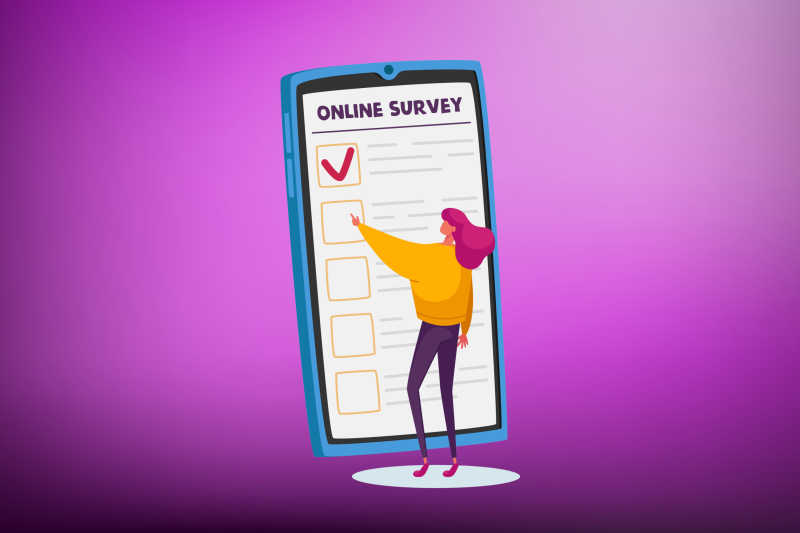 Article Summary:
Explore 5 types of free apps that pay you to use them, who they may be good for, and how to begin earning today!

Paid Survey or Task Apps reward you for completing simple tasks like surveys. Try out Swagbucks, Survey Junkie, and InboxDollars.
'Paid to Play' Game Apps allow you to win prizes for playing games. Start playing with Solitaire Clash, Bubble Cube 2, and Bingo Tour.
Cash Back Shopping apps like Capital One Shopping

reward you for shopping through the app.

Budgeting and Savings Apps help you squirrel away savings to invest. Get started with Acorns.
---
You can start saving up for something nice without ever having to touch your checking account by making some extra cash with free apps that pay you to use them. Below we highlight 5 types of free apps that pay you, who they may be good for, and how to begin earning today!
Paid Survey or Task Apps
How they work: These apps pay users for performing simple and quick online tasks such as downloading and trying out new apps, completing online surveys, redeeming offers, watching videos, playing games, and even reading emails. The rewards offered often include real cash, gift cards, discounts, and other incentives. If you enjoy testing new products, sharing your opinions, or completing checklists, this type of app could be for you.
Getting started: One of the most popular options in this category is Swagbucks. To get started, create your free account and begin receiving points, gift cards, and even cash for the everyday things you do online. Make sure to check for sign-up bonuses that might be available. Other reputable options in this category are Survey Junkie and InboxDollars.
'Paid-To-Play' Games
How they work: 'Paid to Play' Game Apps offer players real cash prizes and other rewards for playing simple games such as solitaire and bingo. These apps are best for people who enjoy playing online games and competing in tournaments and may call for varying amounts of strategic thinking, and skill.
Getting started: You can start playing games for rewards through iPhone apps such as Solitaire Clash, Bubble Cube 2, and Bingo Tour. Simply choose the app that's right for you, download it to your phone, create your free account, and start playing. For non-Apple devices, try Mistplay (Google Play) or Solitaire Cash (Samsung).
Cash-Back Shopping Apps
How they work: Cash-back shopping apps allow users to earn a percentage of their cash back on a variety of eligible purchases made through the app or affiliated retailers. These apps can be especially rewarding for frequent shoppers and budget-conscious people who want to save money on online purchases without having to do the work of searching for promo codes or clipping coupons.
Getting started: To begin saving money on your online purchases, download the free Capital One Shopping tool to your browser. Once you've signed up and started shopping, the tool automatically searches for online coupons and promo codes, better prices, and rewards at over 30,000 participating online retailers—making it easier to save money when shopping online. Any additional savings are also applied instantly to your cart at checkout.
Budgeting & Saving Apps
How they work: Budgeting and Savings Apps are designed to help users better manage their finances and save money by making it easier to stay on track with their financial goals. Many of these apps offer a variety of ways to "round up" your loose change and put it away into a savings account or invest it for you. Budgeting and Savings Apps may be a good fit for people looking for an easy way to squirrel away or invest money without overthinking it.
Getting started: To get started with easy and automated investing, sign up using this link for a free account with Acorns in just minutes. The app then recommends an investment portfolio for your money goals, and you can set automated investments starting with the spare change from your everyday transactions.
Gig Economy Apps
How they work: Gig Economy Apps allow users to earn money by performing short-term, flexible jobs or tasks by connecting independent contractors and gig workers with businesses or individuals needing certain services, such as food delivery, ride-sharing, home cleaning, and other freelance work and on-demand services. Gig Economy Apps may be an excellent tool for freelancers, students, stay-at-home parents, retirees — basically, anyone looking for a flexible way to earn extra money on their own terms.
Getting started: A popular example of this type of app is DoorDash — an on-demand food delivery service that allows customers to place orders through the app or website, and DoorDash drivers, known as Dashers, pick up the food and deliver it directly to their location. Sign up to become a Dasher using this link.
Another example of a gig app is Fiverr — a well-known platform for freelancers to market their skills to businesses and individuals looking for various services at a set price.
Bottom line
Using free apps that pay you can be an easy, convenient, and reliable way to earn some extra income on your own terms. All you need is your phone or tablet and some spare time on your hands.
Remember that regardless of the type of app you choose to use, making money from these apps typically requires a good dose of both time and effort. Also, it is important that you approach these apps with realistic expectations and be informed of their terms and conditions.