5 Ways to Make Sure You're Getting the Best Deal on Your Rental Car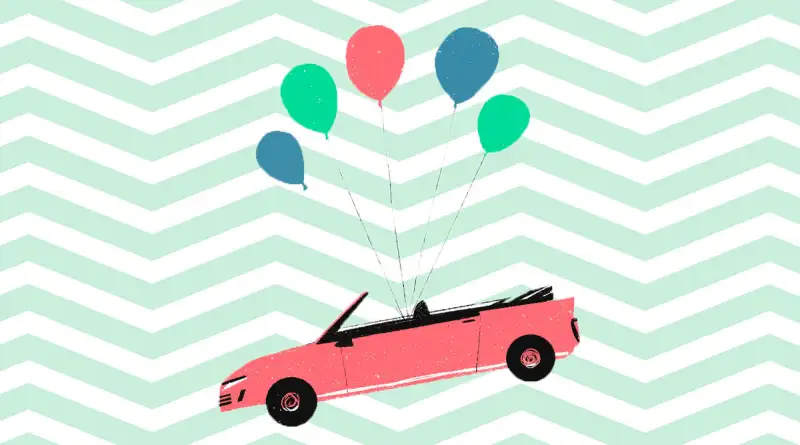 Sam Kalda, Courtesy of Real Simple
What's the secret to securing the best rental car for the best price—while avoiding extra fees and charges? There are a few, actually. Whether you're a veteran vehicle renter or stepping up to the rental car counter for the first time, it never hurts to brush up on travel experts' top tips and insider secrets. Time to learn from the pros who've been there and done that. From where to book (on an aggregator site or directly through the rental car company?) to asking for an upgrade (hint: you should!), here's how to make sure you snag a great deal on a great rental car.
1. Book directly
Check an aggregator site, like Kayak or Skyscanner, for a sense of rates, says Justin Zackham, who wrote the film The Bucket List and is traveling the globe with his wife and kids. Then book directly through the rental company. In some cases, doing so can give you more flexibility to cancel your reservation or change dates or vehicles. You can often find coupon codes online for a specific company. Contrary to popular belief, airport pickup locations can be budget-friendly because competition and inventory are often higher, says Jonathan Weinberg, founder of the consumer website AutoSlash. Join the loyalty program, which may help you skip lines at pickup.
2. Try to upgrade your ride
Unless you have specific needs (third-row seats, extra cargo space), reserve the most economical option, and then ask to upgrade for the booking price when you arrive. Depending on the inventory that day, you might get a free upgrade with a friendly "Do you have anything else?" at check-in. "Booking something like an SUV or convertible can cost a good bit more per day, especially somewhere those vehicles are in demand, like the mountains or coast," says Jennifer Ruiz, creator of the solo female travel blog Jen on a Jet Plane. Drive stick? Cars with manual transmissions tend to be cheaper; they're usually more available abroad.
3. Review the contract
"If your contract shows a higher rate than the booking price, have them walk you through the charges," says Weinberg, who encourages renters to ask companies to remove any surprise add-ons. Also, read the contract carefully for gas refill costs, cleaning charges, and late fees, which can result in a higher price upon return. "You may be surprised to find exorbitant items, such as charges for being just a few hours late," says Weinberg. (For the record, travel experts agree it's always more economical to fill up the tank on your own.)
4. Examine the car before you drive
Make sure the license plate matches the one on your paperwork, and speak up about any existing damage. "This is not something they are joking around about. You better believe you'll be charged for even the slightest ding," says Tim Leffel, author of The World's Cheapest Destinations ($5; amazon.com). Leffel often uses his phone to record a video of the car's exterior before leaving the lot. This backup is especially important when traveling abroad, where companies are often less forgiving of scuffs and scratches.
5. Skip the insurance if your policy covers rentals (unless you're abroad)
"Have personal auto insurance? Then, in most cases, you're covered for renting a car," says Weinberg. What's more, credit card companies typically provide additional coverage when you book using your card. Things get more complicated when traveling abroad. While your personal auto insurance might cover damage you incur from another driver, it is unlikely to cover accidents in which you are at fault. What's more, many credit card companies have "countries of exclusion" in their fine print, so double-check before you decline coverage at the counter.
Special thanks to the Insurance Information Institute.