How to Save $1,378 in 52 Weeks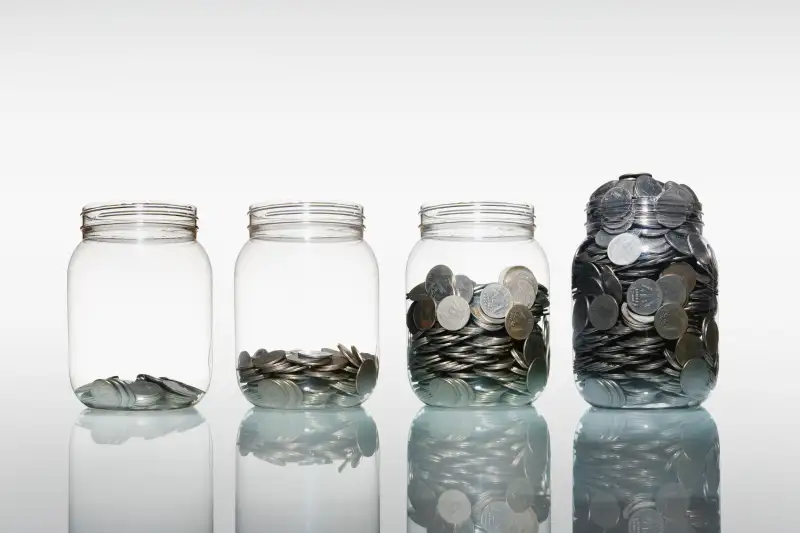 ImagesBazaar—Getty Images
You probably know that saving money is important. But when it comes to exactly how, things might not be so clear. The 52-week savings challenge was designed to solve that problem.
Over the course of 52 weeks, you save the dollar value of the week you're on. So for week one, participants saved $1, for week two, $2, etc. By the time the year is over, you're $1,378 richer. If you're up for the challenge, here are 52 tips and tricks you can use to help your savings account grow with minimal effort.
Read More: 40 Mindless Ways You're Blowing Through Your Paycheck
Week 1: Use an In-Network ATM
To save $1 for week one of the 52-week savings challenge, GOBankingRates recommended you use an in-network ATM to obtain needed funds, as the typical out-of-network ATM fee can range between $1 and $2.50. Plan ahead for your cash needs, and either use a fee-free ATM or request cash back when at the grocery or convenience store.
Week 2: Swap On Demand for Redbox
To save $2, avoid satiating your film fix with On Demand and instead rent from a Redbox, which has kiosks located outside of grocery stores and pharmacies throughout the country. It used to cost $1.20 for a Redbox rental, but the price increased to $1.50 last December. Still, that price is much lower compared with On Demand's $3.99 to $5.99 (for HD releases) price tags for films.
Week 3: Skip Starbucks and Brew at Home
Your monthly contribution to Starbucks' coffees might be quite high if you are a religious patron each morning. Save $3 easily by home brewing for a week. Who knows, maybe there is a coffee brand out there at your local supermarket that you prefer to Starbucks' signature Pike Place Roast? If not, Starbucks whole beans and ground coffee is available at most grocery stores.
Week 4: Swap a Premium Burger for the Dollar Menu
To save $4 for week four of the 52-week savings challenge, GoBankingRates recommended getting your hamburger fill off the dollar menu, rather than buying a gourmet option. Instead of spending $15 on a burger — likely not including fries, your drink, tax or tip — sacrifice your taste buds for just one meal by settling on a cheaper fast-food option.
Week 5: Go Meatless for One Meal
By week five, keeping up with the 52-week savings challenge would bring your total savings up to $15 already. Continue your dietary adjustments by opting for a meatless meal to save $5 this week. If you feel inspired, both by your added veggie intake and the positive impact going meatless makes on the environment, consider adopting Meatless Mondays or Tofu Tuesdays to save $200 over the course of the year — and boost your savings from the 52-week challenge to $1,578.
Week 6: Skip Bottled Water
It might seem innocent enough to purchase a bottle of water on the go for just $2 per bottle, but it turns out bottled water comes at a big markup. The profit margin for bottled water purchased at gas stations is higher than that of gasoline, at 50 to 60 percent, reports NPR. If you even purchase three bottles of water per week, $6 in savings should be easy enough to reach with this tip.
Week 7: Choose an Appetizer When Dining Out
To save $7 this week, without adjusting your social or dining-out engagements, consider ordering an appetizer instead of an entrée. Look for a menu option that's at least $7 cheaper than the standard meal price, either on the appetizer page or among the restaurant's salad, soup or sandwich options.
Week 8: Skip the Extra Cocktail
On your night out with friends, one more drink might sound harmless, but the cost can really add up with bars often charging between $7 and $15 per drink. NPR reports that $1 out of every $100 spent is on alcohol for the average American. Curb this stat this week and allocate that extra mojito toward your savings.
Week 9: Wash Your Own Car
For week nine, you might have to grab a hose, sponge and not be lazy. Washing your own car can be way more cost-effective than going to a car wash, where prices can run between $15 and $30 depending on the amount of detailing. Make it a habit to wash your own car every other (or every third) time to keep your care costs low moving forward.
Week 10: Ditch Your High-Fee Checking Account
Now roughly one-fifth of the way through the challenge, this tip addresses an expense that arises each month. If your checking account isn't free and is hitting you with regular fees for transferring funds, overstepping your available funds or simply having the account open, switch to a fee-free checking account for $10 in savings each month.
Week 11: Eat Out for Lunch, Not Dinner
Lunch menus are notorious for being cheaper than their dinner counterparts, even if the exact same dish is on both menus. If you have plans to eat out, or need to stretch out your food until your next grocery run, opt to each lunch out instead of dinner to meet the week 11 goal of saving $11.
Week 12: Dine Where Kids Eat for Free
Children can bring immeasurable joy to a parent's life, but that joy comes with many costs. Save money on family night out by dining where kids eat for free this week. Some eateries that have offered kid-free deals include in the past (and might still have these deals) include: Applebee's, Chili's, Denny's, Fuddruckers, Hometown Buffet, IHOP and more.
Week 13: Opt for Streaming Over DVR
If having access to the programming you want to watch when you're available is a top priority, consider opting for streaming services such as Hulu and Netflix over a DVR. The charge for DVR availability is recurring each month, meaning the $15 saved each month by canceling your DVR and paying for Hulu or Netflix could total $117 when added up throughout the rest of the 52-week savings challenge.
Week 14: Pay Off Your Balance With Cash-Back Rewards
If you have a rewards credit card, you've likely accumulated some points that haven't been redeemed. Consider exchanging your points for cold, hard cash back to put toward your outstanding balance. Save $14 this way when paying off your credit card bill this month.
Read More: 4 Millennials Share How They Maximize Cash-Back Rewards
Week 15: Ditch Your Costly Energy Drink Fix
Another seemingly innocuous expense is your daily Red Bull, Monster or 5 Hour Energy purchase. It might seem necessary to shake that "2 o'clock feeling," but really it's a dependence that's costing you big time over the course of weeks, months or years.
Save $15 by opting for a natural source of energy: exercise! Simply standing up and going for a quick walk around your building can help wake you mid-day. Consider a group activity with your team at the office and stretch or walk each day for 10 minutes. It's free and can greatly increase your productivity.
Week 16: Join a Supermarket Loyalty Program
As long as it's free to join, a supermarket loyalty program can help you save on the items you already purchase, including cereal, snacks and even meat. Because these stores that have loyalty programs tend to inflate prices by as much as 71 percent, reports CASPIAN, not carrying a loyalty card is equivalent to asking to pay more. Opt in at checkout for savings moving forward, including $16 this week depending on the number of trips you make and the amount you purchase in groceries.
Week 17: Make Lunch at Home This Week
GOBankingRates compared the cost of sandwich ingredients bought at the grocery store to a typical sandwich at a restaurant. Buying ingredients to make sandwiches at home will cost you about $14.99, which is $2.99 a day during the work week. Clearly, a $2.99 sandwich is much cheaper than a $6 or $7 sandwich you might buy at work. So wake up earlier, slice some bread and enjoy the savings.
Week 18: Reduce Your Cable Programming
Premium channels can add a hefty weight to your monthly cable subscription. Add-ons like HBO, Cinemax, Showtime and Starz can cost $19 per channel per month to your already expensive cable costs. For just a couple weeks of HBO's "Game of Thrones" or "True Detective," for example, you're better off switching to HBO Now for a free 30-day trial.
Week 19: Switch to LED Bulbs
With a higher up-front cost, it's understandable you'd be hesitant to switch your bulbs around your home from CFL or standard incandescent ones to LED lights. The savings over time, however, are enormous.
The lifespan of LED bulbs is their major selling point. They can last more than 17 years, assuming eight hours of use every day, which is equivalent to 50,000 hours of life. CFLs, on the other hand, last for only 10,000 hours, while standard incandescent lights last between 1,200 and 2,500 hours, reports SF Gate. Look for Energy Star bulbs, as well, to simultaneously lower your energy bill each month.
Week 20: Hang Dry Your Laundry
Depending on how large your family is, or how often you do laundry, this tip could save you a lot of money in energy costs. Money Crashers reports large families can spend up to $100 on their dryers. Consider going old school this week and hang drying your laundry. Depending on how much you have, this could easily save you $20 while also keeping your home a bit quieter.
Week 21: DIY Your Halloween Decorations
If you start the 52-week savings challenge in May, week 21 approaches just around Halloween party planning time. Consider saving money by crafting your own decorations at a fraction of the cost. According to the National Retail Federation, the average American spent $75 on Halloween decorations in 2013, showing that you could easily save $21 by purchasing only the much-needed items and doing the rest yourself.
Week 22: Work Out With a Free Trial Class
Gym memberships can be a bit binding, which has inspired many nationwide fitness studios and gyms to offer trial memberships. Save $22 this week by taking advantage of free classes rather than paying a week's worth of gym dues. Clubs ranging from 24 Hour Fitness to Crunch Fitness offer free-trial access.
Read More: 10 Cheap Fitness Apps to Replace Your Gym Membership
Week 23: DIY Your Dry Cleaning
According to a study by Checkbook.org of more than 300 dry cleaners, it's fair to assume an average cost to dry clean two work outfits is $20. Luckily, a few at-home options, like Dryel, have popped up to help alleviate this cost. Dryel can launder wools, linens, delicates and other sensitive fabrics safely for just $6.68. Used it over the course of a week's worth of dry-clean only laundry, and you'll hit this week's goal of saving $23, bringing your total savings up to $276.
Week 24: Be the Designated Driver
By being the designated driver, not only will you save money on drinks, but you could save lives. Opt one night this weekend to be the designated driver for your friends as you hit the town. Your friends will appreciate your help sparing them a potential DUI or ride-share costs, and maybe you can negotiate your generosity for a night out on their dime the next time.
Week 25: Stop Paying Late Fees
Many credit cards come with a standard 25-day grace period, allowing cardholders time to pay off their used credit. If you tend to miss this deadline and pay a late fee, or multiple fees depending on how many credit cards you have, make this process easier by automating your payments. Never fear missing a payment again, and simplify your finances. Your credit score will enjoy the boost, too.
Week 26: Don't Pay a Cover Charge
Perhaps a necessary evil, no one likes approaching a bar to find a bouncer at the door — let alone one with a wad of cash in his hands. Cover charges usually start occurring during peak going-out hours, usually after 10 p.m. on Friday and Saturday nights. These charges might help you cut the free line to get in, or they might be required for all patrons. Do yourself a favor this week and call ahead or look online to see if the bars and clubs you plan to visit have cover charges. Avoiding this fee could easily save you $26 this week.
Week 27: Carpool to Work
Carpooling is eco-friendly and can save you money, both in gasoline costs and even maybe cash earned from driving your coworkers or friends around.
According to the U.S. Census Bureau, nearly 600,000 workers in America with full-time positions drive 50 miles in a given day. That wear and tear on your car, along with the stress that comes with driving in traffic, could be mitigated by rotating in a ride share with coworkers or friends who have the same commute as you. Not to mention, you can then ride in the carpool lane to further alleviate commute strain.
Week 28: Opt for Free Tax Prep Options
Leading up to tax season, preparation services are advertised excessively. It's easy, therefore, to buy into the idea that you need to pay a professional to take care of your annual tax return for you, which isn't true for most people with basic tax-filing needs.
For free or cheap tax preparation, turn to programs like TurboTax or the IRS' Volunteer Income Tax Assistance program (VITA) for affordable or free tax help, depending on the level of software you purchase. Compared to H&R Block's Delux software, this can lead to a savings of exactly $28.
Week 29: Cancel Your Landline
If you're still paying for your landline at home, on top of your cell phone bill, you're likely unnecessarily wasting money. The average landline bill is as high as $359, according to the U.S. Bureau of Labor Statistics. You can eliminate this cost, saving you $29 each month, by simply cutting the cord and moving forward with just one phone number.
Week 30: Stop Paying Overdraft Fees
Do you regularly overdraft your account and face a steep fee? That fee might be even worse than you realize; American Banker reports the average depositor will lose $225 each year to overdraft fees. This week, vow to stop paying overdraft fees. Maybe a week of careful spending and astute account management will lead you to break this regular habit.
Week 31: Lower Your Insurance Costs
Auto insurance rates can vary greatly based on a number of factors, including your risk level, location, gender and more. We all know GEICO's motto of "15 minutes could save you 15 percent or more on car insurance." This week, test that theory if you don't have GEICO or have never bothered to price compare insurance rates.
Even if you did a few years ago when you settled on your policy, it might be worth the few minutes it takes to jump on Progressive, Esurance or GEICO to compare rates and save that 15 percent — which converts to $405 for the typical policy in Louisiana and $140 in Maine.
Week 32: Bring Your Own Snacks to Outings
It's easy enough to not plan ahead, realize you're hungry and purchase a few dollars in snacks, but this habit will lead to a disturbing amount of money spent in the long run. Be attentive this week and plan ahead by prepping snacks before you visit the baseball stadium, movie theater, local fair or other outdoor venue.
Week 33: Save Money on Toddler Clothing
We've all walked by a display of infant clothing and acknowledged the cute small tops, dresses and shoes. But this week, if you have a toddler, resist the temptation to buy more cute clothes for them. At the rate they're growing, you'll be glad you prioritized your wallet over buying one more outfit that will only last a couple months.
Read More: 7 Highest-Paid Baseball Players, From Clayton Kershaw to Ryan Howard
Week 34: Skip Your Mani/Pedi
For some, a mani/pedi is a rare indulgence; but for others, this spa treat can be an every five-day habit. Skip the mani/pedi this week to save $34 easily between your hands, feet and the tip. Opt to use some nail color from your bathroom cabinet or give your nails a rest and go natural.
Week 35: Don't Pay for Parking
Many cities, big and small, charge for public parking in some capacity. That might vary between a few bucks and $20 for 10 minutes. This week, save $35 by not paying for parking, especially if you live in a major city. Instead, opt for public transportation to get around town.
Week 36: Consolidate Your Debt at 0%
If you have credit card debt, especially if you have debt on multiple cards, you're likely struggling just to keep on top of your payments and varying interest rates. Do yourself a favor and make your debt cheaper by consolidating your debt onto a credit card that charges 0% APR for balance transfers.
Week 37: Use a Swap Site for New Clothes
When presented with a special occasion, it's natural to consider what you'll wear and contemplate going a shopping spree for the best new outfit. But, there's a cheaper (or free) option out there. Try using a swap site, like SwapStyle, Dig N' Swap, Clothing Swap or thredUP, to trade your clothes that are getting dusty in the back of the closer for a new outfit to wear during your special event.
Week 38: Attend Matinee Showings
It might have been a cost-cutting measure of your parents' to take you to matinee movie screenings as a kid, but those showings still come at a discount. Compared with the average ticket price of $8.17, according to TIME, a family of four could save a good amount of money by attending a matinee showing instead, especially when compared to 3D ticket prices. Attend matinee showings instead of regular-priced showings this month to meet the goal of week 38.
Week 39: Join a Game-Rental Site
If you're the type of person who anxiously awaits the release of the newest, hottest video games, then you could easily be shelling out $60 per game for the privilege to pay. Consider adding this savings tip to your wallet moving forward by joining a game rental site instead. For a $15.95 monthly fee and one-game plan or $22.95 for two games, you can join GameFly after a free one-month trial period. Other options include Gamerang and Redbox, among others.
Week 40: Join a Family Plan
If you missed out on any of the previous 52-week savings challenge ideas, either because you failed to participate or our tip didn't apply to you, you can make up for your transgression with this week's tip.
Family plans for cell phones can save a ton of money for customers, as much as $100 per month, per person. According to research firm Cowen and Company, the average individual cell phone bill is between $120 and $148 for the major carriers. So reach out to your family members, friends or trusted neighbors and consider opting for a family plan to cut costs for all.
Week 41: Get Paid Apps for Free
If your phone is full of apps, you can be more strategic with your costs for them by scoping out opportunities to download your favorite apps for free. BGR.com has kept tabs in the past of limited-time free download opportunities for a number of apps, including Fruit Ninja, Fixum, Wayper and the normally priced at $19.99 Quantum Legacy HD Turbo. Being aware that these free-download options exist is the first step to saving money on the games and tools you enjoy using most on your smartphone.
Week 42: Kick Your Smoking Habit
GOBankingRates calculated that ditching your smoking habit could save you $8,273 annually, which is a good six times greater than the amount you're trying to save through the 52-week savings challenge. If you smoke cigarettes, decide that it's finally time to quit this costly habit, both for your finances and your health, and resolve to stop losing $5 a day to each pack.
Week 43: Opt for Free Bodyweight Workouts
Have you heard of bodyweight workouts? They could be your ticket to never paying for a gym membership again. It turns out, your body is equipped with the tools it needs to get physically fit. So, forget trainers, DVDs and costly gym equipment for your home. Instead, visit WildManTraining.com, Greatist.com and the bodyweight fitness subreddit for free workouts to get fit fast.
Week 44: Don't Buy Concession-Stand Food
Similar to the tip for week 32, this week save $44 by not purchasing food at sporting events and concert venues. The profit margin on these concessions at these venues can be as high as 90 percent! Instead, take the time to read up on the venue's policies. Some, like the new Levi's Stadium, allow for certain food from outside, such as cut fruit.
Week 45: Delay Your Haircut
Surprisingly, depending on where you live, the price of your haircut can vary considerably. U.S. News reports that the average haircut costs $44 for women and $28 for men, but in major cities that average price can increase to $73 and $41, respectively. By delaying your trim, you could save $45 this week toward the 52-week savings challenge.
Week 46: Threaten to Leave Your Cable Provider
It might not be common knowledge, but you can absolutely negotiate your cable bill. With affordable streaming services creeping up in popularity, including Hulu, Netflix, Amazon Prime, Sling TV and now HBO Now, cable providers have a lot of competition and pressure to keep prices low.
Pick up your phone and contact your cable provider's retention specialist. Explain your concerns and see what the company is willing to do to keep you as a valued customer. Worst case scenario: your provider doesn't budge.
Week 47: Don't Get That Oil Change
People are often encouraged to get an oil change every 3,000 miles, however, this might be excessive. The Los Angeles Times reports that California residents have been advised by the state to get an oil change every 7,000 miles instead, extending the time between oil changes by more than double.
Week 48: Use Apps to Get Free Wi-Fi
If you pay a lot right now for your data and think you can't lower your data package, you might be wrong. It turns out, there are a number of apps that can help you find free Wi-Fi near you. Wi-Fi Map and Free Wi-Fi Finder are two apps that can help you with this, and sites OpenWiFiSpots.com and WiFiFreeSpot.com can also direct you to networks that can help you decrease your data plan and save money each month.
Week 49: Stop Paying a Credit Card Annual Fee
If you're currently paying an annual fee for your credit card, you really don't need to be. According to Fox Business, only 15 percent of credit cards have an annual fee, meaning you have plenty of options if you'd prefer to save your hard-earned money.
Consider opening a credit card that comes with no fees and offers 0% APR on balance transfers so you can move your credit and start saving money. This might even open you up to a credit card that is better suited to your needs or one that offers perks you could take advantage of, such as rewards and cash back.
Week 50: Bring Back the Babysitters Club
If you have a child or infant at home and are tired of having to add babysitter costs to your tab to enjoy a night out, consider orchestrating a babysitters club for this week of the 52-week savings challenge. You and some local friends with children of the same age can rotate babysitting nights for free in exchange of helping another offload their young ones on you from time to time. Since you and the other parents already have toys and supplies at home to keep children entertained, this can come at very little cost for each family sitting.
Week 51: Become a Secret Shopper
You might not be able to spot them in a crowd, but secret shoppers are hired and paid to frequent businesses and restaurants. Afterwards, they write up reviews about their experiences, and the company that hired them will pay them a fee. Consider signing up for the opportunity to be a secret shopper and save money. On top of your payment, you might even get your meal or purchase reimbursed.
Week 52: Take a Fiscal Fast
For the final week of the 52-week savings challenge, save $52 and bring your total amount saved to $1,378 (or hopefully more, if you opted in for challenges that promise continued savings). You can do this by participating in the fiscal fast.
Coined by infamous and self-proclaimed cheapskate Jeff Yeager, a fiscal fast is when you take a week to avoid spending money. Take care of immediate needs, like medicine, produce and formula for your child if needed, but live without wants. You'll likely rediscover ways to entertain yourself, like reading the dusty books on your shelf or using the food in the back of your pantry to cook something delicious. But most of all, you'll save money.
This article originally appeared on GoBankingRates.