6 Nearly Secret Things To Try If You Use Apple Pay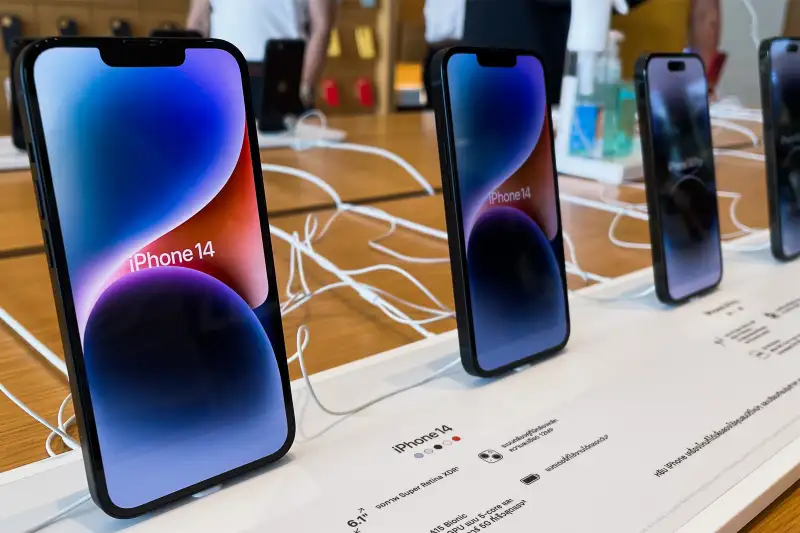 Whether you use Apple Pay, or even if you're just curious about it, these hidden gem money moves are worth checking out!
Your phone is arguably the best out there, so why not utilize powerful financial tactics as well?
Discover how to earn more cash, create savings, and so much more.
1. Stop overpaying when you shop online
Online shopping provides a great deal of convenience, but it can be hard to find the best prices without having way too many browser tabs open at once. Capital One Shopping helps you save money effortlessly while you shop and avoids the need to search for coupon codes manually.
The extension actively searches for the best coupon codes and deals available, and even compares prices across more than 25 major retailers to ensure you're getting the best possible bargain.
Make the smart decision and enhance your online shopping experience by adding Capital One Shopping to your browser for free today.
2. Pay no interest on balance transfers for 18 months
Take control of your finances and transfer your high interest balance to the Citi® Double Cash Card review: 18-month BT offer, with an 18-month 0% intro APR on balance transfers, followed by a reg_apr,reg_apr_type APR.
Not to mention, this offer boasts 2% cash back on all purchases - 1% when you buy and 1% once you pay for your purchases
With no annual fees, this card has a unique combination of benefits that can help you set new financial goals.
3. Tackle $25,000 of debt
Regain control of your financial situation with the assistance of America's largest debt relief company, Freedom Debt Relief, and learn how they work collaboratively with creditors to reduce your overall debt and establish a single, low-interest monthly payment.
With an impressive track record of settling over $16 billion in debt and serving more than 750,000 clients, Freedom Debt Relief is your key to unlocking a debt-free future.
Take the first step towards financial independence today.
Get your free evaluation from Freedom Debt Relief
4. Unlock unlimited cash back
Earn when you spend with a competitive 1.5% cash back on every purchase, every day with the Capital One Quicksilver Cash Rewards Credit Card.
Additionally, enjoy a 0% intro APR for 15 months on purchases and balance transfers, followed by a reg_apr,reg_apr_type APR.
Note that this card does charge a 3% fee on transfers made within the first 15 months.
However, with plenty of other benefits like no foreign transaction fees, additional warranty coverage on eligible everyday purchases and more, this card has a lot of powerful tools that you can take advantage of.
The best part? You can earn a bonus_miles_full.
Learn more about the Capital One Quicksilver Cash Rewards Credit Card
5. Turn your savings into passive income
Make the most of your money and maximize its potential with Bread's High-Yield Savings Account. By visiting Bread Savings' Website, you can open an account and benefit from a 4.5% APY (as of 4/25/2023) interest rate to help your savings grow at a faster pace.
With no monthly fees, no minimum balance requirements, and the convenience of online access, Bread's High-Yield Savings Account is the perfect choice for establishing a secure financial future.
Start building your financial foundation today with Bread's High-Yield Savings Account.
Open a high-yield savings account with Bread today
---