Adele Fans Think Scented Candles and Alcohol Go Well with Her New Album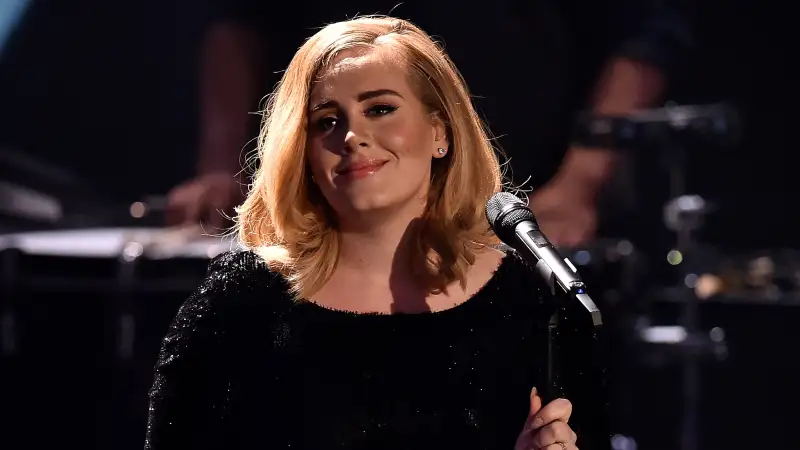 Sascha Steinbach—Getty Images
If your preferred Adele-listening atmosphere includes curling up with a glass of red wine (or perhaps something stronger), surrounded by candles, incense, and other creature comforts, you're not alone.
Nielsen found that people who purchased physical copies of Adele's 25 were more likely to buy "mood-related items" than other shoppers. Of the 3.38 million copies of 25 sold in the first week of release, 51% were physical CDs, a rarity in the streaming/pirating era — and a boon for retailers trying to cash-in on the Adele fervor. Nielsen used its HomeScan panel -- which tracks the shopping habits of 125,000 U.S. households -- to see if it could draw conclusions about what else Adele fans were buying in stores.
According to Nielsen, "Adele CD buyers over-index for nonessential comfort/mood-related items—not unlike an Adele album—such as magazines, women's fragrances, men's toiletries, candles and incense, seasonal merchandise, cordials and liqueurs, and liquor." (Though to be quite honest, we question whether Adele's album is really "nonessential." Same thing for liquor, for that matter.) As someone who hosted a wine night with friends to toast-off 25, I find it hard to argue with the findings.
Something else that makes perfect sense? HomeScan concludes that fans tend to buy "higher-quality, more expensive items."
They're likely to spend more money on beauty and hair care products compared to other buyers, no doubt in a vain attempt to copy the songstress's perfectly coiffed locks and iconic cat eye. In all seriousness, it's probably more so that the people buying Adele albums in-store have higher average incomes and more pocket money than the normal buyer, according to HomeScan.
In fact, people who bought a copy of the album spend 48% more on retail than the general population. Almost 60% have household incomes over $70,000, compared with 38% of U.S. households overall, and almost 40% have incomes over $100,000, compared with 23% of U.S. households.
How does this compare to people who buy other physical CDs? While household income statistics are hard to find, BuzzFeed reported last year that, unsurprisingly, older Americans are more likely to buy CDs than teens — no doubt in part due to old habits and the fact that they have a lot more disposable income. More broadly, Nielsen is pointing to the Brit's 5 million album sales as evidence that reports of the death of music sales are overblown, particularly among certain demographics.
No word on whether CD buyers are also over-indexed for flip phone sales.
Read Next: Adele Smashes Album Sales Records with 25