Dar es Salaam Is the New Brewery Hot Spot
Money is not a client of any investment adviser featured on this page. The information provided on this page is for educational purposes only and is not intended as investment advice. Money does not offer advisory services.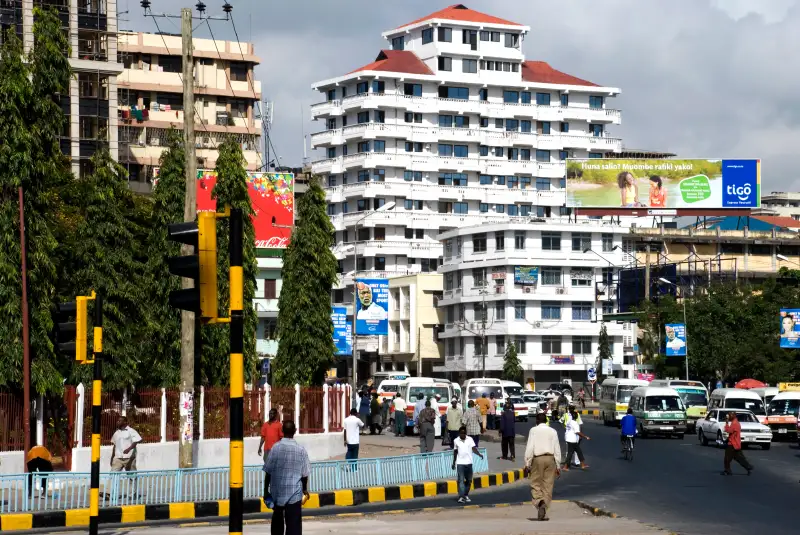 Lagos and Dar es Salaam are the new brewery hot spots, according to U.S. mutual fund managers as they tap Africa's emerging beer companies in pursuit of long-term returns on investment.
U.S. fund managers who originally entered the African market by investing in infrastructure said the continent's youthful demographics - large swaths of the continent are at prime beer-drinking age - and favorable economics brought by local production are a recipe for a profitable outlook.
"It would cost four or five times more for Tanzanians to import beer than to make it domestically," said Babatunde Ojo, portfolio manager for Harding Loevner's $600 million Frontier Emerging Markets strategy.
His fund has added in recent months 730,000 shares of Tanzania Breweries Limited and 900,000 shares of East African Breweries, also a Tanzanian company, according to Lipper data.
The Templeton Frontier Markets Fund noted that it added $3.58 million to East African Breweries and $11.80 million to Nigerian Breweries.
Roughly 45% of Tanzanians are between the ages of 15 and 45, prime ages for drinking beer, said Ojo.
Those demographics are reflected elsewhere in the continent. Cities including Dar-es-Salaam and Lagos, hubs for young professionals, are expected to experience rapid growth of their young populations, according to a 2015 trends report by Ernst and Young.
Africa is expected to see the largest increase in the legal drinking age population by 2018, while in western Europe and North America, the cumulative decline in beer volumes since 1998 has been between 5% and 10%, according to Rabobank Research.
Mark Mobius, executive chairman of the Templeton Emerging Markets Group, is particularly enthusiastic about Nigerian Breweries Plc, which is majority owned by Heineken Holding NV. Templeton Asset Management Ltd. holds 0.83% of the company.
"Relative to its competitors, the company (Nigerian Breweries) imports considerably fewer raw materials - reducing its exposure to the depreciating naira, and lessening the impact on profit margins and turnover - and also has the strongest distribution capability among its peers," Mobius wrote in an email to Reuters last week.
To be sure, share prices in Nigerian Breweries and other African peers have been falling this year as some countries suffer from decreased revenue and other commodities and in part because of uncertainty among minority investors about how and whether large global liquor companies Heineken and Diageo PLC will take their interests in Africa.
Should they choose to deemphasize beer at the expense of spirits, that could hurt the brewers.
Furthermore, some of these stocks are thinly traded and investing in Africa is still considered risky by many.
"If you invest in Africa, it will be a rocky ride between the possibility of economic and political instability, but if you look at the long-term potential, the rewards you can reap are very interesting and worthwhile," said Francois Sonneville, Director in Food and Agribusiness Research at Rabobank International, a Dutch banking company.
Sonneville also said governments could impose tough taxes on beer companies if economic growth remains low this year.
Furthermore, not all of Africa may be equally ripe for beer sales. North African countries with large Muslim populations have some of the highest abstention rates in the world, according to the World Health Organization's 2014 global status report on alcohol and health.