How Airline Partnerships Can Supercharge Your Travel Rewards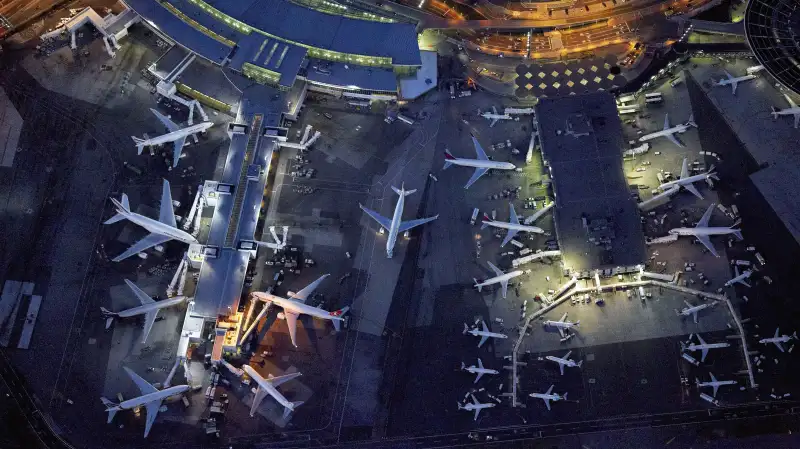 Jeffrey Milstein/Rex Features—AP
Many travelers are disappointed when the airline they have earned their miles with is unable to offer them an award seat to their destination, or is charging far more miles than they expected.
But what most people don't realize is that many airlines belong to a web of alliances and partnerships that allow you to use your miles to book award flights on other carriers. Here is how this system works.
Airline Alliances
There are three major global airline alliances operating today: Star Alliance, SkyTeam Alliance, and oneworld. Those who belong to the frequent flyer program of one carrier may redeem their miles for flights on any alliance partner.
Star Alliance (27 carriers)
Adria
Aegean
Air Canada
Air China
Air India
Air New Zealand
ANA
Asiana Airlines
Austrian
Avianca
Brussels Airlines
CopaAirlines
Croatia Airlines
EgyptAir
Ethiopian
Eva Air
Polish Airlines
Lufthansa
Scandinavian Airlines
Shenzhen Airlines
Singapore Airlines
South African Airways
Swiss
TAP Portugal
Thai
Turkish Airlines
United
SkyTeam Alliance (20 carriers)
Aeroflot
Aerolineas Argentinos
AeroMexico
AirEuropa
AirFrance
Alitalia
China Airlines
China Eastern
China Southern
Czech Airlines
Delta
Garuda Indonesia
Kenya Airways
KLM
Korean Air
Middle East Airlines
Saudia
TAROM
Vietnam Airlines
XiamenAir
oneworld alliance (15 carriers)
airberlin
American Airlines
British Airways
Cathay Pacific
Finnair
Iberia
Japan Airlines
LAN
TAM Airlines
Malaysia Airlines
Qantas
Qatar Airways
Royal Jordanian
S7 Airlines
SriLankan Airlines
Using Partners to Maximize Miles Value
There are different ways to access award flights for an airline's partners to redeem your miles. Some require additional digging if an airline doesn't offer partner award seats through their website.
How It Works
There are many ways to leverage an airline's alliance membership and partners to maximize value from your miles. For example, United is part of the Star Alliance. So if you have United miles, then you can redeem them for flights that include one or more Star Alliance partners. In fact, an award trip booked with United Miles doesn't even have to include any flights on United Airlines itself. In addition, travelers can earn mileage credit on United when they purchase a ticket to fly on any of the Star Alliance partner carriers.
In addition to these global airline alliances, many airlines have other partnerships with carriers that are part of a different alliance, or are independent of any alliance. For example, American, Delta, and British Airways are each partnered with Alaska Airlines, which is not a member of any of the three global alliances. Delta also has partnerships with Virgin Atlantic, Virgin Australia, and Hawaiian Airlines, none of which are members of SkyTeam or another airline alliance. However, some of these partnerships only allow travelers to earn miles, not to redeem them for awards. For example, United is actually partnered with Amtrak, so you can earn miles when you book connecting train service from United between the Newark airport and Philadelphia, Wilmington, Stamford, or New Haven, but you can't redeem United miles for Amtrak tickets.
How to Claim Award Seats
First, you have to learn which airlines are partnered with the frequent flier programs you belong to, including both alliance and non-alliance partners, which will be listed on each airline's website.
Then, you need to determine how to search for available award seats among the partners. Some airlines, like United, will display most partner award seats when you search online, but others such as US Airways will not display any. And when a partner flight is not visible online, that means that you must call the airline to book an itinerary that includes it.
Unfortunately, the staff at airline call centers might not be as motivated to find partner award seats as you will, so award travel enthusiasts have discovered ways to perform these searches on their own.
One way is to use another alliance member that has a better website. For example, American's website will show available awards for several oneworld partners, while the US Airways website shows none. Therefore, you might search American's website to find partner awards, then you can call US Airways to book an award and politely suggest the available award flights that you have already found.
In other instances, you can leverage these partnerships to save reward points and miles. For example, if you had points or miles in a travel rewards credit card that allowed you to transfer them into a loyalty program, and you wanted to fly from San Francisco to Hawaii, you could transfer them to miles with United Airlines, which would require at least 40,000 miles round-trip. Instead, you could transfer them to British Airways which requires only 25,000 miles. Of course, British Airways doesn't fly between San Francisco and Hawaii, but it is a oneworld alliance partner with American and a non-alliance partner with Alaska, both of which offer service from the Bay Area to Hawaii.
You would save 15,000 miles by understanding how to get award seats through a partner carrier.
Spend American Miles to Fly to Italy on a Spanish Carrier
Last spring, I had plenty of American Airlines miles, and I wanted to take a family trip to Italy. Although American serves Italy, it had few award seats available, and none during the summer when we wanted to travel. Nevertheless, I knew that American's website did not display awards for some of their partners, including Iberia Airlines of Spain.
So I signed up for a frequent flyer account with Iberia, searched for award seats on its website, and found the flights that I needed to Italy on Iberia flights via Spain. Finally, I called American to book the award seats. In fact, it is very likely that these seats were still available during the peak season precisely because they did not appear on American's website, and were never seen by tens of millions of American frequent flyers. So it really pays to look for these "hidden" partner awards, as they are far more likely to be available.
When travelers learn how to leverage airline partnerships, they will find that their frequent flyer miles can take them farther than they may have thought.
Read more articles from Wise Bread:
6 Ways My Family Scores Free Travel With Credit Cards
Everything You Need to Know About Frequent Flyer Miles
How to Buy and Sell Airline Miles