The "World's Best Airline" Is Adding an Annoying New Fee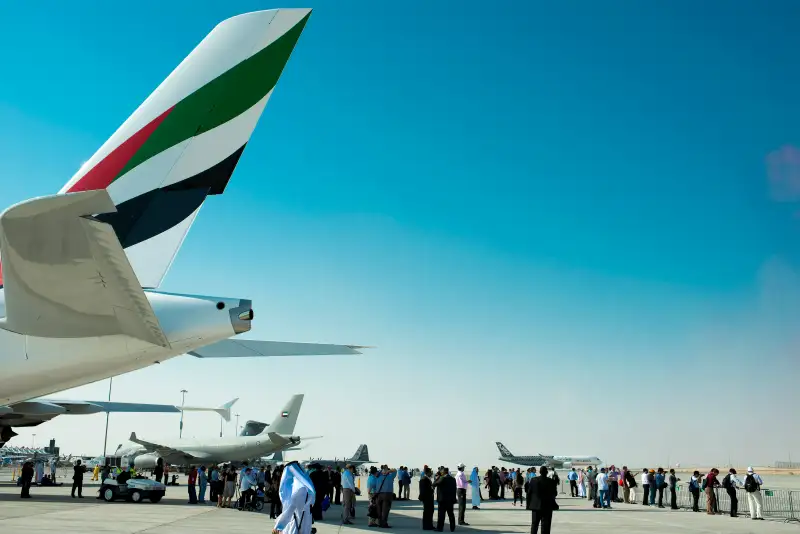 Power Sport Images—Getty Images
Emirates, lauded as the world's best airline with the world's best in-flight entertainment, plans a major booking change beginning next month that flyers may or may not like.
Beginning in October, Emirates will charge flyers to choose their seats. An Emirates spokesperson told Credit.com by email that the Dubai-based, government-operated airline will introduce "a minimal charge for those looking to select their Economy seat in advance, for tickets issued on or after October 3, 2016."
The charge, the price range of which the spokesperson hadn't confirmed by press time, will apply specifically to Special and Saver fares in the Economy Class, and "will vary depending on the duration of the flight," they noted. Passengers checking in online two days before departure will not pay the fee.
Read More: Does Credit Repair Work? Can Credit Repair Companies Help?
According to the carrier's site, Special fares are the company's lowest and carry restrictions. Meanwhile, "a Saver fare is slightly more flexible than a Special fare," the site says. (Emirates defines its fares as the price of a ticket, and not the ticket itself.)
The Emirates fee may be new, but the precedent for charging customers was set long ago by other international carriers. Baggage fees are increasingly common among airlines like Aer Lingus and Air Canada, while others like British Airways are known for charging so-called service fees for cancelling, booking or changing a flight.
Read More: How to Protect Yourself From Identity Theft
Brett Snyder, author of the consumer air travel blog, The Cranky Flier, said via email that we can thank economics for these fees. To him, Emirates' latest change proves "that when economics get involved, it's too hard to ignore the revenue benefit for charging for services that may be included in the ticket price today. Emirates is seeing revenue softness," he added, "and is trying to boost its bottom line."
Matthew Ma, co-founder of the travel deals site, The Flight Deal, agreed, noting the practice will likely only continue. "More airlines will charge for services they used to give for free," he said over email.
Read More: How Credit Monitoring Pays Off Down the Road
Tips for Avoiding Airline Fees
With the price of travel soaring ever higher these days, consumers owe it to themselves (and their wallet) to check the total cost of tickets before signing up. That means factoring in charges for baggage fees and meals, as well as any fees for bringing pets or carrying an infant on your lap, for instance.