All-Cash Home Sales Are Booming in These Cities Thanks to High Mortgage Rates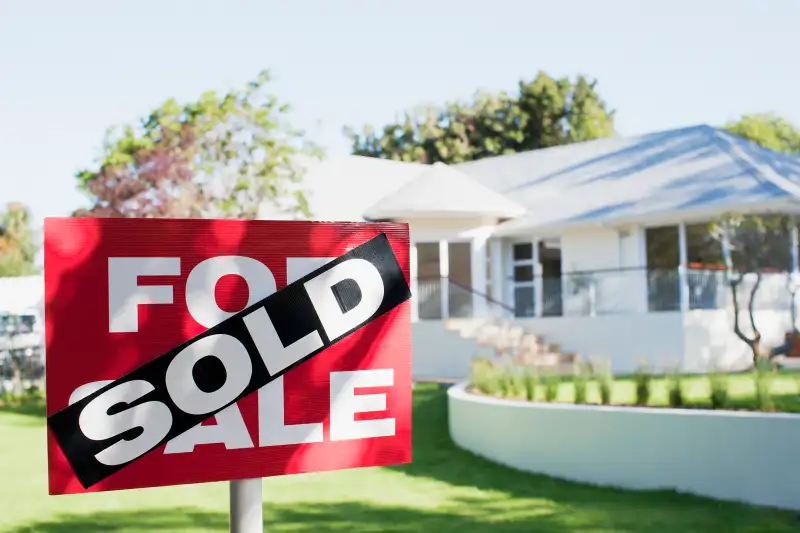 As high mortgage rates discourage many Americans from making offers for homes, all-cash buyers are swooping in.
Last year, all-cash sales — in which buyers forked over the entire home price up front rather than financing it over time — represented a majority of all transactions in some markets, according to an analysis by Attom, a property data provider. Nationally, more than 36% of single-family home and condo purchases were cash deals, which is an increase from about 23% in 2020.
Several recent reports show a similar trend. The National Association of Realtors reports that the share of all-cash sales of existing homes was 29% in January, up from 27% the year before. And a Redfin analysis showed that about 31% of home purchases in December were all cash, compared to 29% in December 2021.
What experts say
The share of all-cash home purchases has been elevated since 2021, when the real estate market was red-hot, but the reasons have changed.
When the market was highly competitive and mortgage rates were low, offering cash was a way to increase your chance of ultimately closing on a home that could get multiple different offers, says Nadia Evangelou, senior economist at the NAR.
Now, the large percentage of cash purchases reflects a trend of buyers who have the means looking to avoid interest payments due to the high costs of borrowing money for a home, Evangelou says.
Meanwhile, others who can't make cash offers may wait on the sidelines hoping for home price or mortgage rates to drop.
Where buyers are paying cash
Here are the 10 metropolitan areas with the highest shares of all-cash purchases in 2022, according to Attom:
Augusta, Georgia (72.1% of sales)
Columbus, Georgia (69%)
Athens, Georgia (60.6%)
Flint, Michigan (59.5%)
Gainesville, Georgia (58.9%)
Detroit, Michigan (58.8%)
Naples, Florida (58.2%)
Macon, Georgia (57.1%)
Atlanta, Georgia (53.5%)
Youngstown, Ohio (51.5%)
Bottom line
Buyers with cash are in a fairly good position to buy because home prices have been cooling and buyer demand is way down due to high mortgage rates.
"Cash buyers — many, but not all of whom are investors — are in a position of competitive advantage in today's higher interest-rate environment," Rick Sharga, executive vice president of market intelligence at Attom, said in its report.
And the situation isn't expected to change any time soon. Attom forecasts that the share of cash buyers could increase again in 2023 because affordability will likely continue to be a major challenge.
More from Money:
Best Mortgage Lenders of February 2023
Where Cash Is King: 10 Cities With the Highest Share of All-Cash Home Sales
6 Tips for Homeowners Who Are Struggling to Pay Their Mortgage