How to Boost Returns When Interest Rates Totally Stink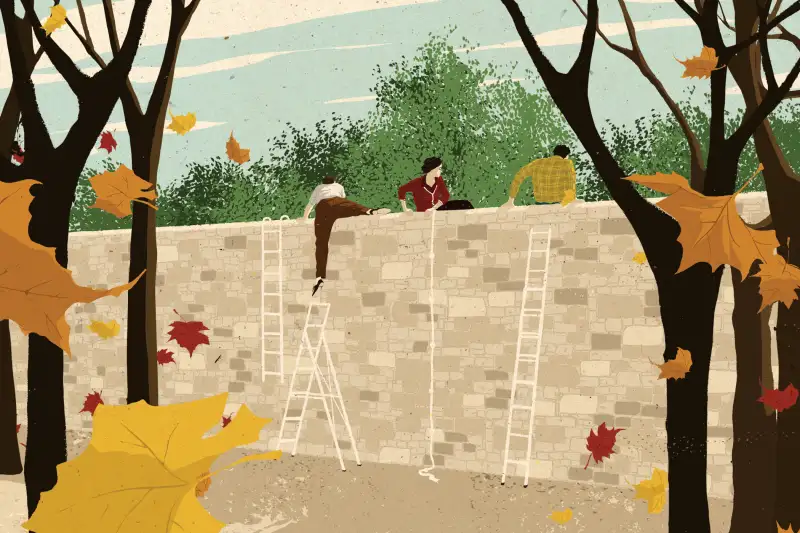 This is the first in a series of five articles looking at the most popular bond alternatives and the safest ways to use them to improve your income prospects when rates are low. Adapted from "Reaching for Yield" in the January/February issue of Money magazine.
Falling oil prices have sent shudders through the financial markets lately, but if you're investing for income, this development could actually spell opportunity. Over the past few years, as rates shriveled on traditional bonds, yield-starved investors poured billions into higher-yielding alternatives, including dividend stocks, real estate investment trusts, energy partnerships, and new "go-anywhere" bond funds. That paid off handsomely if you got in early enough but has been problematic lately: All that money flooding in caused prices to rise sharply on bond alternatives, which sent yields plummeting. As a result, many of these securities by late last fall were paying out half as much as they usually do—or less.
That is, until recently. Jitters over what sharply declining energy prices might mean for the economy have ­prompted a rush back into government bonds and other "safe" securities. As a result, yields on some alternative assets are rising—and you can once again find payouts ranging from 4% to more than 6%, compared with the measly 1.9% rate on 10-year Treasuries.
To get to greener payouts, though, you have to climb a wall of risk. Historically, when market conditions turn sour, alternative assets lose more money, sometimes a lot more, than traditional fixed-income investments. That's why financial advisers such as Mitch Reiner, chief operating officer of Capital ­Investment Advisers in Atlanta, recommend limiting the amount you invest in them to 5% to 25% of your portfolio, depending on how much income you need and whether you could let losses ride during market setbacks.
Also recognize that while these alternative assets can help boost your yield, the strategy isn't a cure-all. Shifting 20% of a portfolio split fifty-fifty between stocks and traditional bonds into a mix of higher-paying alternatives might raise your yield from about 2% to 2.6% with little additional risk, says Geoff Considine, who runs the portfolio modeling firm Quantex. If you're retired, that means you'll still probably have to rely on principal and capital gains to fund at least some of your living expenses.
What follows is the first in a series of five articles looking at the most popular bond alternatives—in this case dividend stocks—and the safest ways to use them to improve your income prospects.
Dividend stocks: Go global and preferred
High-quality stocks that return a hefty portion of profits to shareholders via dividends are a favorite of income investors when bond yields are low. That's been especially true over the past few years, when many blue-chip and even some tech companies were yielding as much as or more than Treasury bonds. The same payouts with real growth potential—slam dunk, right?
Not so much anymore. Yield-hungry investors have been bidding up prices on dividend payers since the financial crisis, and despite the market's recent slide, they still look expensive relative to their earnings. For instance, the average stock in the SPDR S&P Dividend ETF, which tracks an index of companies that have boosted payouts consistently over the past 20 years, was recently selling at more than 18.6 times projected earnings. The price/earnings ratio for the Standard & Poor's 500, which historically has commanded a higher multiple than slower-growth dividend stocks: about 16.
The more stock prices race ahead of earnings, the more likely they are to fall, warns James Stack, president of InvesTech Research of Whitefish, Mont.  "We are in the sixth year of a bull market," he warns, adding: "A retirement portfolio can be destroyed reaching for yield." And while high-dividend shares typically drop less than the average stock during downturns, their losses are still substantially more on average than you could expect with bonds.
Your best strategy: Rather than seeking out the highest yields, zero in on companies that consistently raise dividends. And don't overpay. To avoid that, look for dividend payers overseas, where stocks have been less inflated than in the U.S.  A good option: PowerShares International Dividend Achievers ETF , a Money 50 pick that invests in foreign companies that have hiked dividends for at least five years straight. It paid out 3.9% over the last year yet has a modest average portfolio P/E of 14.
Preferred stocks offer even higher yields, recently averaging 6%. These shares can be traded like regular stocks but have more in common structurally with bonds: Their payments tend to be fixed over time, and their shareholders are ahead of common stock owners in the pecking order of whom companies must pay first. What you give up in exchange for that reliable income: a shot at much appreciation, because preferred shares, like bonds, have set redemption prices. And like bonds, preferreds are also sensitive to interest rates. If rates jumped, your shares could lose value, as they did in 2013.
Preferreds also lack diversification; almost 90% of them are issued by financial institutions. To reduce your exposure to banks, James Kinney, an adviser in central New Jersey, suggests splitting your preferred stake between iShares U.S. Preferred Stock ETF and Market Vectors Preferred Securities ex-Financials , which counts blue chips like United Technologies and Tyson Foods among its top holdings.
More in this series:
High-Yield Bonds: Where to Look for Quality Junk