Amazon Is Dominating the Holiday Shopping Season to a Shocking Degree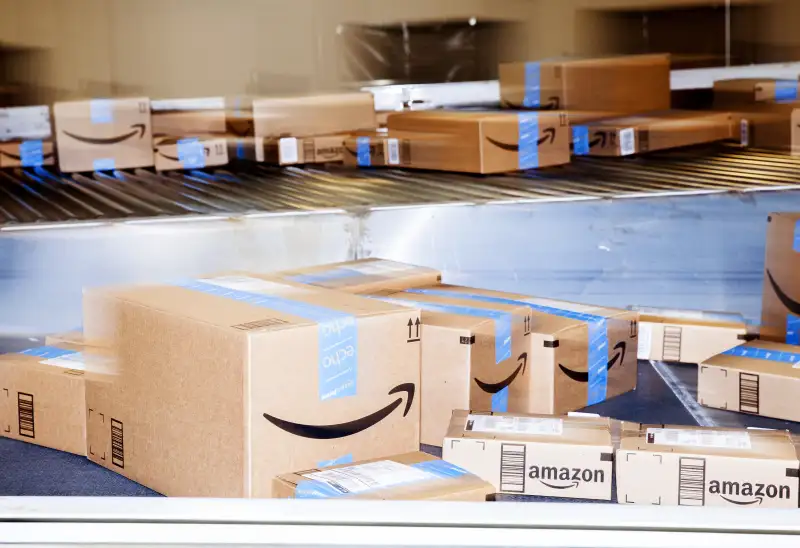 Bloomberg via Getty Images
Online shopping has been booming thus far in the holiday shopping season. According to Adobe Digital Insights, e-retail sales in the U.S. totaled $9.36 billion from Thanksgiving Day to the Sunday that followed, an increase of over 16% compared to the same period last year. On Cyber Monday, online sales reached an all-time high of $3.39 billion, a 10% increase over the day in 2015 and only slightly higher than e-retail purchases on Black Friday 2016 ($3.34 billion).
Naturally, Amazon, the world's largest e-retail operation, is a huge beneficiary of the strong online sales push. Amazon doesn't release sales data, but InternetRetailer.com estimates that $4.74 billion worth of web purchases were made on the site from Thanksgiving through Cyber Monday. That would represent a staggering 37% of all online sales during the five-day period.
As enormous as that figure may seem, it could be an underestimate. A report released this week from the Institute for Local Self-Reliance says that nearly $1 out of every $2 spent online is funneled through Amazon—with purchases made directly through Amazon, or via the site's many third-party vendors in the Amazon Marketplace.
(The same report focuses on how Amazon's stranglehold on rapidly increasing e-retail sales is destroying small businesses, stifling competition, and killing jobs. Researches say that Amazon's rise has resulted in the elimination of 149,000 more jobs than the company has created. They also found that wages at the company's warehouses were 15% less than the pay for similar jobs in 11 metro areas.)
Read Next: 7 Easy Ways to Get Free Shipping During the 2016 Holiday Shopping Season
In yet another sign of how incredibly powerful Amazon has become, particularly around this time of year, 43% of consumers said they would make more than half of their holiday purchases this season at the site, according to a survey from Astound Commerce.
In all likelihood, most of the people who plan on doing the bulk of their holiday shopping at Amazon are members of Amazon Prime, the $99-per-year subscription service that comes with free two-day shipping on most orders at the site, among other perks. More than half the shoppers at Amazon are Prime members, a group that's been estimated at over 60 million in the U.S. And Prime members tend to be well-off and well-prepared to spend around the holidays. Roughly 70% of upper-income households are Prime subscribers, and Prime subscribers tend to spend far more at Amazon compared to non-members.
Finally, one more indication of Amazon's dominance is that Prime members appear to have been particularly likely to skip the traditional Black Friday shopping experience entirely. Only 59% of Amazon Prime members went shopping in person on Black Friday 2016, according to a survey from InfoScout. Last year, by contrast, 65% of Prime members ventured out to the stores on Black Friday.
Read Next: Why Amazon Prime Is Pretty Much Already Unstoppable
That's a decrease of more than 9% year over year. And that's a big sign that more and more shoppers will be doing their holiday shopping online—most likely at Amazon.com.