The Best and Worst Deals at Amazon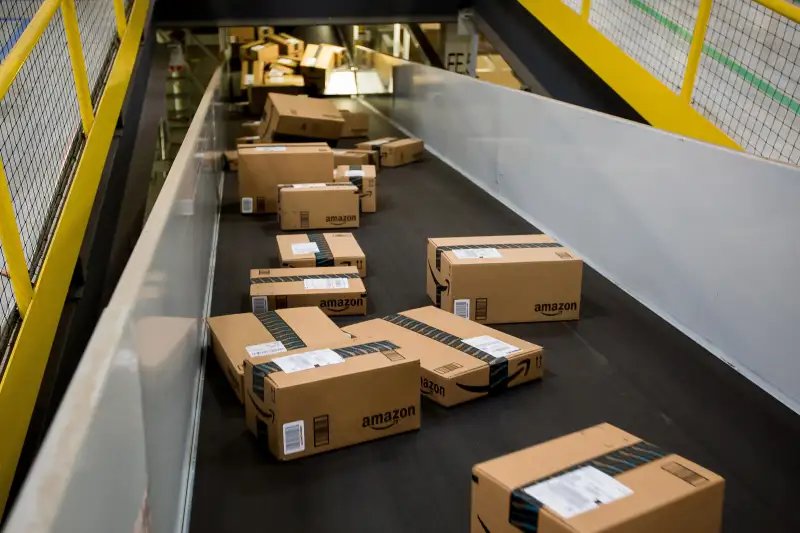 Bloomberg via Getty Images
In 1995, Jeff Bezos launched Amazon.com as a place to buy books online. Using his garage as his warehouse, in the first 30 days Bezos filled orders in all 50 states and 45 countries. But even he probably didn't foresee what a powerhouse his startup would be. Amazon is truly the Amazon of retail, selling everything from … well, just everything.
But everything is not a great deal. In fact, you can score tremendous bargains on Amazon, and you can spend more than you should. The fact that it takes a mere mouse click only makes it easier to do both.
So before you log on to the retail giant, click through these best and worst deals on Amazon.
10 Best Amazon Deals
Ready for some smokin' bargains delivered right to your door? Check out these 10 best Amazon deals that will stretch your dollar.
1. Televisions
If you never thought of an online supergiant as a great place to buy a flat screen, you're missing out on some great Amazon deals. "If you are in the market for a new TV, buying it at Amazon, more often than not, will mean you got the best deal possible," said Phil Dengler, owner of BestBlackFriday.com, which reports on deals all year long. "On shopping holidays like Prime Day and Black Friday, they also have the current record for the lowest price for a 32-inch TV at $75."
2. Paper Towels
The grocery store or Walmart might be a great place to grab paper towels, but often Amazon is even better, said Dengler. For example, he said a 12-Count of Bounty Select-A-Size Paper Towels, Huge Rolls, is less at Amazon than at Walmart. Maybe that's why it's an Amazon bestseller.
3. Diapers
Amazon is consistently a few dollars less expensive than spots like Walmart and Target on quality diapers, like Pampers Swaddlers Diapers, said Dengler. "For whatever reason, Amazon consistently seems to have the best prices on diapers," he said. "While the lead is thin, the savings really do add up." Anyone who's had a baby knows that after the first month, i.e., the 100th diaper change.
4. Cables and Batteries
Amazon's line of AmazonBasics is a consistent source of great deals, said Jon Lal, founder and CEO of BeFrugal.com. He suggested looking to these for cables, battery packs and other electronics accessories for rock bottom prices. Dengler agrees. "[AmazonBasics'] No. 1 bestseller is the AmazonBasics AAA Performance Alkaline Batteries 20-Pack for $7.59. A similar package from Walmart is on sale for $10.97," he said.
5. Books
Books are how Amazon got its start, and they're still a great place to buy them, said Dengler. "People still buy hardcover and softcover books, and Amazon is the place to go," he said. "They consistently have the same price, or the best price, for a variety of top best sellers," he said. Best of all, the bookstore is in your living room.
6. Magazine Subscriptions
If you're one of the shrinking crowd keeping print magazines in business, going online to subscribe might save you some money, said Dengler. "Amazon has a huge selection of print access subscriptions at deep discounts," he said. "For example, 12 issues of Good Housekeeping is $5 at Amazon. Good Housekeeping charges $8 for the same 12-month subscription."
7. Household Items
Mops, food saver bags, light bulbs — these are all great deals on Amazon, said Teri Gault, CEO of TheGroceryGame.com. She added that in addition to great prices, Amazon has a huge selection that simple to navigate. "Amazon is a go-to solution for value and easy selection," she said.
8. Gourmet Small Appliances
If you're ready to splurge on a high-end small kitchen appliance like a Cuisinart food processor or top-of-the-line espresso machine, check out Amazon, advised Gault. "Of course, you will compare prices on department store sale, and even hope for a sale at Williams-Sonoma, but I think you'll go back to Amazon," said Gault. The online retailer tends to offer significant savings on small appliances and even high-end gadgets.
9. Kindle eBooks
If you want to routinely shave a few bucks off the bestsellers you buy, check out Kindle eBooks, said CouponSherpa.com savings expert Kendal Perez. And as if that's not enough, how about upping your literary I.Q. for a dollar or less? "Moby Dick," "Heart of Darkness," even "A Christmas Carol" can all be found for 99 cents or free.
"I've downloaded a few classic titles for free, plus [Amazon has] the Kindle [Owners'] Lending Library that enables you to borrow titles free for one month," said Perez. The Kindle Owners' Lending Library, however, is only available for Amazon Prime members.
10. Amazon Prime
Hundreds of movies and TV shows, more than a million of songs, free photo and video storage, and free shipping — what's not to like about that deal? Perez said Amazon Prime is a great deal, and even better when Amazon offers a break on the $99-a-year cost. "They offered it for $67 randomly one day," she said. "Also, Amazon Prime members get 30-minute early access to Lightning Deals, which is timely during the holiday season."
10 Worst Amazon Deals
Not every Amazon deal is the best you'll find. Here are 10 that the experts recommended giving a second look before hitting the buy button.
1. Vitamin Supplements
Ready to get healthy? Buying vitamin supplements from Amazon might not be the healthiest deal for your wallet, said BestBlackFriday.com's Dengler. He said health-focused supplement stores are your best bet. "For example, the highly popular Vitamin D-3 5000iu supplement with 120 pills from NOW Foods is available for $8.94 on Amazon. iHerb has it for $7.17, and Vitacost has it for $7.79," he said.
2. Mattresses
Yes, Amazon's prices on mattresses are competitive, but the rest of the process of replacing your mattress is difficult, said Dengler. "Getting it to your house, and getting your old mattress out are much easier if you buy from a local store," he said. "Plus, this is really an item that you want to test out first, and local stores may not have the same exact mattress as Amazon for in-store testing."
3. Cooking Oils
Extra virgin olive and other cooking oils are other items you might want buy at health-focused online retailers, said Dengler. "Out of the olive oil brands that we surveyed, which included California Olive Ranch, Amazon was beaten by nearly $5 from Vitacost. For Nutiva Coconut Oil, [Amazon's] price of $28 was beaten by as much as $3 from a few health-focused online stores," said Dengler.
4. Dog Food
While Amazon offers great convenience, Dengler said large pet store chains beat the online giant on price. "You are better off shopping at PetSmart or Petco for dog food," he said.
5. Tools
"We looked at several drills and hand tools and found that stores such as Lowes, Home Depot, Harbor Freight and Northern Tool consistently have the same price as Amazon or better," said Dengler. But, he added, when it comes to smaller tools and sets under $15, those and other stores beat Amazon.
6. Cleaning Products
When it's time to clean, don't let a bad Amazon deal clean out your wallet, said Coupon Sherpa's Perez. "It's best to buy basic cleaning products, like Windex, from places like Walmart," she said."
7. Brand-Name Apparel
If you like labels, you might want to stick to traditional department and apparel stores, said Perez. "Amazon isn't terribly competitive in the clothing space, especially since it doesn't offer coupons as often as stores like Macy's, Kohl's, JCPenney and the like," she said. For example, she said she once found a pair of Calvin Klein active capri pants priced at $49.99 from Amazon, while the same pair of capris was on sale for $32.99 from Macy's. "Even without the sale, Macy's price is $10 cheaper than Amazon," she said.
8. Select Furniture
Like apparel, there are certain brands of furniture you might not want in your Amazon shopping cart, said Perez. "An A-America Mesa Rustica Dining Bench, for example, is priced at $279.56 on Amazon," she said. But, Perez once saw the same bench available from Hayneedle for $230.
9. Sneakers
Perez said that Amazon's prices on shoes vary between colors and sizing, making for a frustrating — sometimes costly — shopping experience. For example, a pair of ASICS Women's GEL-Venture 5 Running Shoe in size 10.5 is priced at $49.99 in titanium/pistachio/pink glow from Amazon. That same color in a size 8 is $54.99. "Meanwhile, Sports Authority has the shoe on sale for $48.75," she said. We're already frustrated and confused.
10. Groceries
Thinking of joining the trend of grocery shopping online? Amazon Prime Pantry is one option, but you'll pay for the convenience, said The Grocery Game's Gault. "A flat delivery fee of $5.99 for each Prime Pantry box applies, to which you have to add overpriced groceries," she said. "Overall, each grocery item is rarely close to the supermarket or drugstore sale price."
This article originally appeared on GOBankingRates.
More From GoBankingRates: