Amazon Wants to Be Your Grocery Store Too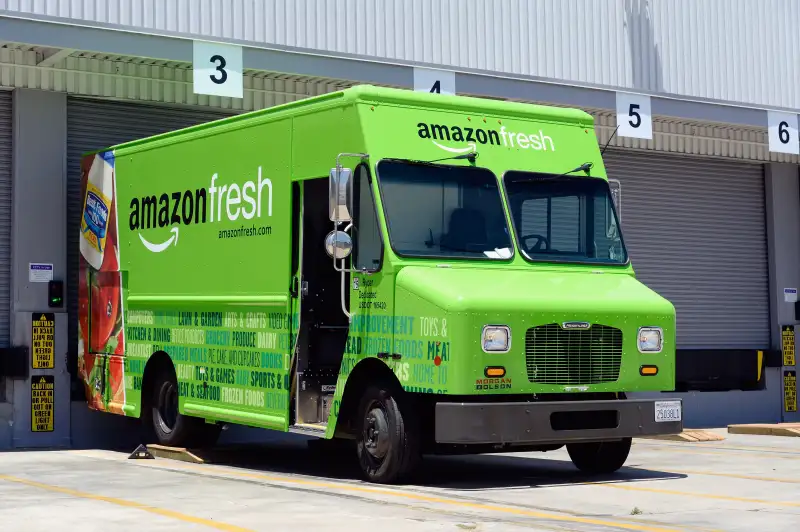 Kevork Djansezian—Getty Images
It's not enough for Amazon to be an Internet behemoth. The company wants to be America's grocer, too.
The Seattle-based e-commerce platform wants to open 20 physical grocery store locations with two years, according to documents reviewed by Business Insider. If 20 locations over two years sounds like a lot, how about factoring that 10 times? Because Amazon also wants to open 2,000 grocery stores over a decade.
The Amazon grocery stores would be a combination of both "click-and-collect" spots where customers can pick up the orders they've placed through AmazonFresh, in addition to the traditional grocery store model.
This isn't Amazon's first foray into physical stores. It already operates physical bookstores in Portland, San Diego and Seattle, and founder Jeff Bezos has said the company is "definitely" opening more.
Amazon's plans to create physical grocery stores would be another chapter in its epic fight to beat Walmart. The Arkansas-based retailer has yet to match Amazon's reach online, though it's purchase of Jet.com has helped expand its reach. And Amazon's growth is astounding: it sold six times as much as the next eight biggest retailed combined.
Whether Amazon's expansion plans come to fruition at all, improve competition and reduce prices is speculative yet.