Here's How Amazon Could Destroy Spotify $4 at a Time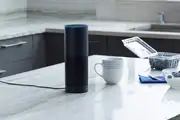 Amazon rolled out on Wednesday a new subscription-based music offering that goes head-to-head with popular music-streaming services like Spotify, Apple Music and Google Play.
The new Amazon Music Unlimited has "tens of millions of songs and thousands of hand-curated playlists," according to an Amazon press release. (Recode puts the song count at 30 million.) Users can build playlists and call up lists or individual songs on their devices, as well as download music to listen to while offline.
Amazon is also competing aggressively on price. Although the basic monthly subscription cost for the service is $10, the same as Spotify Premium, Amazon is knocking $2 a month off the price for Prime members, and for users willing to use the service exclusively on an Amazon Echo speaker, the price plummets to just $4 a month. Amazon Prime members also have the option of paying $79 for the service for a year, which works out to less than $7 a month.
Amazon's previously existing music-streaming offering, Prime Music, is only available to Prime members — and is included in their $99 annual subscription — but has a comparatively meager 2 million songs in its library.
The new service is a big price breakthrough for music junkies, but it could be bad news for other on-demand streaming services out there. With the price cut for Prime members, Amazon is aiming both to capture existing customers of other streaming services as well as woo new customers, and the integration with its popular Echo speaker could capture another subset of customers.