Should You Get Amazon's New 5% Cash-Back Credit Card?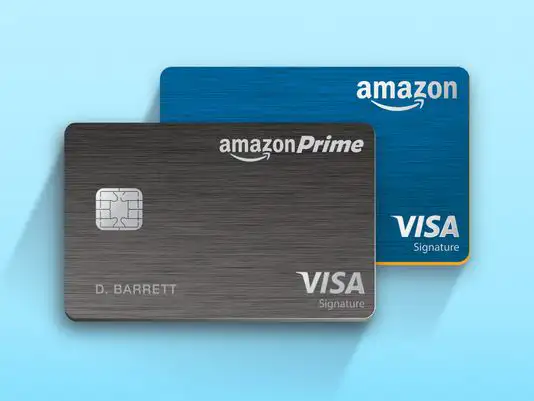 Amazon has introduced a new way to keep you in the Prime fold: 5% cash back.
The online retailer's most recent credit card product offers users 5% cash back on all Amazon.com purchases, along with 2% at restaurants, drug stores and the gas pump, and 1% on all other spending.
The no-fee card is looking like a winner for existing Amazon customers -- nearly half of American households are Prime members -- by combining the features of two existing cards. The Amazon Rewards Visa Signature offers 3% back on Amazon purchases, with no annual fee, and didn't require cardholders to be Prime members. The Amazon.com Store Card, meanwhile, already offers 5% back on Amazon spending with no annual fee -- but it can't be used elsewhere (and therefore offers no other rewards) and is only available to Prime members.
If you already have the Rewards Visa card, you'll be automatically upgraded to the new offering. And if you don't use either Amazon card, but are already a Prime member, the new hybrid is a winner, says ValuePenguin.com's credit expert, Robert Harrow. "The original Amazon.com Rewards Visa is already a good card, and this is essentially a significantly better version."
To get the top rewards rate, you do have to pay $99 a year to be an Amazon Prime member, and (perhaps obviously) use the card for all your Amazon purchases. New cardholders get a $70 Amazon.com gift card once approved, which covers a decent chunk of the first year's Prime fee.
Non-Prime members can still get the card, but will only get 3% cash back from Amazon. The new card also features no foreign transaction fee, and it carries a fairly typical annual percentage rate range of 15% to 23% -- below the 26% APR on the existing Amazon Store Card.
Another change is that the new product will be metallic rather than plastic, like the much-buzzed-about Chase Sapphire Reserve, rather than plastic.
"It looks like a strong offer," says Creditcards.com's Matt Schulz. "That 5% cash back on Amazon purchases is going to catch people's eyes, especially since you get a $70 Amazon gift card when you sign-up and there's no annual fee."
So is there any reason to stick with the store card? For one thing, you might not qualify for the new rewards Visa. The store card also lets you use a tiered financing option to pay off items that cost more than $149 without interest. But if you do finance a purchase, make sure you pay it off by the time the agreed period is over. If not you'll be "assessed on the promotional balance from the date of the purchase," according to the card's terms and conditions.