Here's a Guaranteed Effortless Way to Save Money on Amazon Prime Day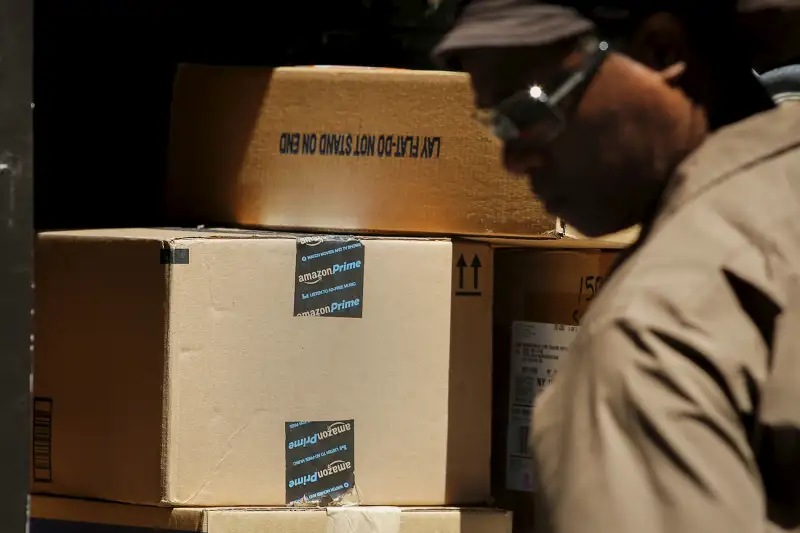 Ever since Amazon announced it was holding another Prime Day sales event on Tuesday, July 12, there's been tons of speculation about what the best deals will be. Shopping experts and money-saving gurus have also been promoting step-by-step plans for finding and snagging the biggest bargains on Prime Day, which has been pumped up as the summertime version of Black Friday.
Certainly, it's wise to approach the online mega-sales event with some strategy. Among the loads of complaints about the original Prime Day last summer were that the best sales sold out in seconds, while shoppers spent much of the day frustratingly trying to sift the decent deals from the merely mediocre or downright bizarre. The savvy shopper will browse only for desirable merchandise, do price comparisons to ensure the "deals" are deals, and be ready to snatch up items in a heartbeat.
That's good and all. But here's another tactic to consider for the day, and unlike any other tips you might follow for Amazon Prime Day, this one is 100% guaranteed to save you money: Just turn a blind eye. Pretend that Amazon Prime Day isn't happening. Fight off those feelings of FOMO, your compulsions to buy stuff, and the excitement of finding supposed deals, and ignore the entire damn thing.
The typical shopper who has bought into the Prime Day hype will browse through hundreds of items looking for deals. In most cases, the resulting purchase(s) will be something that the individual wouldn't have purchased otherwise because there would have been no reason to hunt for stuff to buy. The items might even be significantly discounted, and seem like can't-pass-up bargains. But guess what? Nearly all Prime Day shoppers will be spending money they wouldn't have spent had it not been Prime Day. By definition, spending = not saving. In fact, spending is exactly the opposite of saving.
Read Next: 5 Prime Day Complaints Amazon Needs to Address for Prime Day 2016
There are easy ways to justify shopping during a manufactured event like Prime Day. The simplest one is to buy into the idea that you're saving money now on items you are likely to need in the future. In other words, instead of purchasing clothes and tech for your kids during back-to-school sales, or buying holiday gifts on Black Friday or Cyber Monday, you could buy them on Prime Day and maybe spend a little less.
One flaw with this kind of rationalization is that it's way too super-easy to stick something in your virtual shopping cart that you'll later regret. This is how people wind up buying Segways. You see, there's a difference between buying something you truly need and buying something that you might possibly maybe want to be in possession of down the line.
Perhaps more importantly, as the Wall Street Journal pointed out recently, and many others have noticed over the years, we live in a retail world of "perpetual promotions." Retailers host constant sales 24/7/365, with Memorial Day deals blurring into Father's Day sales, on to Fourth of July discounts, "Christmas in July" gimmicks, and beyond. The gist is there's basically never a time when stuff isn't on sale.
Because of the constant-sales environment, Black Friday and Cyber Monday--the physical and online granddaddies of made-up sales events--are increasingly being viewed as meaningless. Prime Day, a ripoff of Black Friday and Cyber Monday, is more meaningless still.
Read Next: How Summer's Black Friday Is Like the Real Black Friday
So if you feel like you're missing out on all the Prime Day deals—which, by the way, are only for Prime subscribers, who pay $99 annually after a free 30-day trial, and who tend to spend a ton of money at Amazon after becoming members—take solace in the fact that this is hardly the last time you'll see enticing bargains.
If Prime Day is when shoppers snag things on the cheap that they might have otherwise purchased during back-to-school sales or Black Friday, keep in mind that there will be many future opportunities for similar deals—like, duh, during back-to-school sales or Black Friday.
By then, maybe you'll actually know whether or not you need that possibly-useful-but-possibly-stupid thing you were going to purchase on Prime Day.