Amazon Prime Day 2019: Everything You Need to Know About Amazon's Best Deals During Its Epic Summer Sale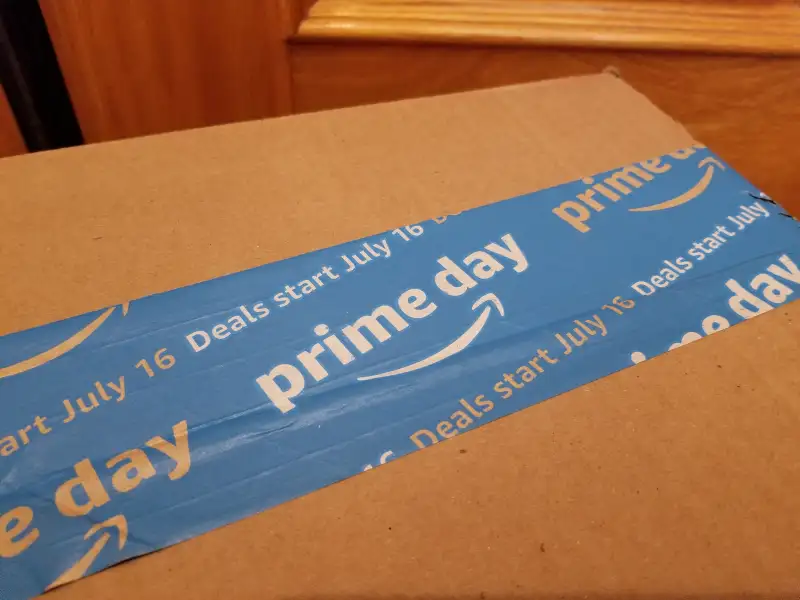 Smith Collection/Gado—Getty Images
Amazon Prime Day 2019 is here, and this year's lineup of Prime Day best deals will surely be filling shoppers' carts all over the internet. Amazon says that it had more than one million deals on Prime Day last year, and Prime members purchased over 100 million items during the event.
(FYI: Now that Amazon Prime Day 2019 is live, we've browsed through the offers and rounded up the very best deals. Check them out here.)
All of this hoopla around a made-up shopping holiday is even crazier because as recently as a few years ago, many shoppers were asking the simple question: What is Prime Day?
In 2015 Amazon came up with the inspired idea of holding a big midsummer sale — an online "Black Friday," in July — to celebrate the company's 20th anniversary. The first Amazon Prime Day also came a decade after the launch of Amazon Prime. For the inaugural Prime Day, Amazon wound up selling more stuff than it had on the previous Black Friday — and this unlikely e-commerce event was off and running.
Here is everything we know so far about Amazon Prime Day: best deals
, what kinds of stuff will be on sale, when Prime Day 2019 is happening, and everything you need to know, including how to sign up for the Amazon Prime 30-day free trial
.
When Is Prime Day?
Let's cut to the chase. Chances are, you've come to this article because you're wondering: When is Amazon Prime Day? Like its best Prime Day deals and Amazon Lightning Deals, the company always keeps the date or dates of Prime Day close to the vest until shortly beforehand.
We assumed that Amazon Prime Day 2019 would be in mid-July like its predecessors, and sure enough the company just announced that Prime Day starts on Monday, July 15, and stretches through Tuesday, July 16.
Now, it might seem silly to ask, how long is Prime Day
? The word "day" is right in the name of it, after all. But beginning in 2017, Amazon expanded Amazon Prime Day, starting it at 9 p.m. ET and running through the end of the following day. Last year, the company took it a step further with a Prime "Day" lasting 36 hours.
It's important to ask: When does Prime Day start? This is because many of the best deals and the blink-and-you'll-miss-'em Lightning Deals sell out astonishingly fast. Last year, Amazon Prime Day began at 3 p.m. ET (noon at Amazon's headquarters on the West Coast) on a Monday. We now know that Amazon Prime Day 2019 will last a full 48 hours: It starts on Monday, July 15, just after midnight Pacific Time (3 a.m. ET), and continues on through Tuesday, July 16.
But you don't need to wait until Amazon Prime Day to snag some deals. Amazon has been slowly rolling out early Prime Day deals (like 40% off a smart TV), and Prime members who spend at least $10 at Whole Foods by July 16 will get a $10 credit to spend at Amazon on Prime Day 2019.
Amazon Prime Day Deals 2019
Although we don't yet know the best Prime Day deals, 2019
 promises to deliver much of the same kinds of bargains and big discounts as previous years.
Last year, the best Amazon Prime Day deals were on popular items like the Instant Pot, L.O.L. Surprise dolls, Legos and building toys, Apple iPads and phone deals, and lots of laptop deals. There were also some Nintendo Switch game deals, and Amazon Prime Day TV deals are always one of the big categories where shoppers can save a bundle.
For Amazon Prime Day, 2019 TV deals are likely to be similar to last year, when Amazon sold a 49-inch Sony 4K Smart LED TV for just over $400 and a 32-inch RCA LED HDTV for roughly $170. In terms of consoles and video games, deals last year included discounts and bundles on the Xbox One and Nintendo DS. And of course, you can score big discounts on Amazon devices like the Echo, Fire TV tech, Fire tablets, and Kindle e-readers.
For that matter, Amazon has a history of rolling out big discounts on select items in the weeks before Amazon Prime Day. For example, we just spotted the Amazon Echo Dot on sale for $29.99, which is $20 off the list price of $49.99.
If previous years are any indication, you can also expect Amazon Prime Day deals on name brands in fashion, athletic apparel, outdoor gear and sporting goods, including smartwatches and fitness trackers. In previous years, we've spotted items from Yeti, Puma, Fitbit and Under Armour, just to name a few. Aside from the Instant Pot, other appliances and home goods featured during previous Prime Days have included Dyson vacuums, the Dash egg cooker and lots of cookware, linens and bedding.
Keep checking back here (psst: just bookmark the page in your browser), because we'll be updating this post with news about the top Amazon Prime Day deals as soon as it drops.
How to Get the Amazon Prime 30-Day Trial
Amazon Prime Day is, of course, basically one giant commercial for the company's Prime subscription service: In order to buy any Prime Day deals, you must be a subscriber to the service. So: How much is Amazon Prime? There are different kinds of memberships, but basically, the cost of Amazon Prime is either $12.99 per month or $119 per year.
But new subscribers can get Amazon Prime for free during a 30-day trial period. In the past, Amazon has made it very easy for people wondering how to sign up for Prime, with a dedicated landing page that spells out everything you need to know, including how to cancel if you don't want to keep the subscription after the trial ends.
Most people associate Amazon Prime with free two-day shipping, but there are lots of other perks you can check out, like streaming music and movies, and discounts and deals only offered to members — including deals at Whole Foods, which Amazon owns.
Since Amazon Prime Day deals are only available to members, this trial offer is must-have if you want to score top Amazon Prime Day deals
 — and get them shipped for free!
Oh, and one more piece of advice: If you're more interested in the free trial than the discounts and deals, make sure you can answer, when does Prime Day end? You don't want to miss your chance at a free month of Prime.
We've included affiliate links into this article. Click here to learn what those are.