Amazon's Stock Price Could Hinge on Prime Subscriber Growth
Money is not a client of any investment adviser featured on this page. The information provided on this page is for educational purposes only and is not intended as investment advice. Money does not offer advisory services.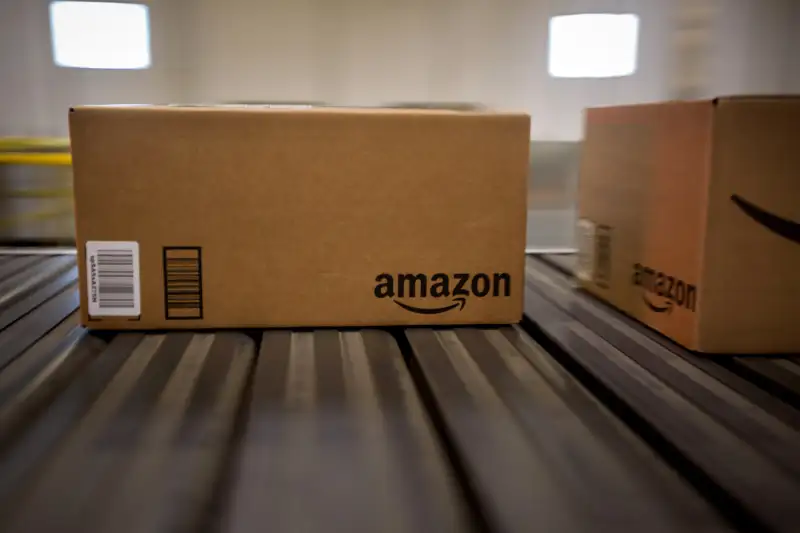 Bloomberg via Getty Images
The strength of Amazon's nearly 75 percent rally since February may depend on how many more brown cardboard boxes end up on the doorsteps of U.S. consumers this fall.
The share price surge of the internet-based retailer and cloud services company since the market sell-off at the beginning of the year has far outpaced the other so-called FANG stocks of Facebook Inc, Netflix Inc, and Google-parent Alphabet Inc that led the broad U.S. market in 2015.
Yet some fund managers and analysts say that Amazon.com's lofty upward trend is leaving the stock primed for a significant tumble should it not exceed high expectations for growth in its Prime subscription service, which jumped 50 percent last year.
"This stock is priced for perfection, and if they deliver merely perfection it will go down," in the short-term, said Michael Pachter, an analyst at Wedbush Securities in Los Angeles. "I would be cautious about trading into their earnings," he said, adding that he thinks that the stock will be worth more than it is currently a year from now.
The company reports quarterly results on Oct. 27, and is expected to post a 28.9 percent growth in revenues, to $32.6 billion and a 370.4 percent increase in earnings per share, to $0.80, according to Thomson Reuters data.
Read More: Why Amazon Prime Is Pretty Much Already Unstoppable
Amazon Prime customers tend to be wealthier, younger and spend approximately $2,500 on the site per year, a level approximately 4.5 times greater than non-members, according to Morgan Stanley.
The company is focused on grabbing more of these customer's overall spending by moving them into Amazon's low-margin grocery stores and other bricks-and-mortar retail locations. But that strategy could backfire, eating into profits at a time when many investors are expecting Amazon to post significant earnings growth.
Short interest, a measure of how many investors are betting that the stock will go down, is up 36 percent, to $4.1 billion, from its average last year, according to Ihor Dusaniwsky, head of research at financial analytics firm S3 Partners.
Amazon declined to comment for this story.
The company has added 20 percent more U.S. Prime members this calendar year, to about 12 million, which is still well below the approximately 30 million U.S. households that purchased goods on Amazon since January, according to estimates by John Blackledge, an analyst at Cowen and Company.
Even so, the level of spending required for the company's expansion plans is not being accurately reflected in its share price, which were up more than 6 percent to $816.56 on Friday, said Robert Peck, an analyst at SunTrust.
"We remain believers in the long-term story," Peck said. However, in the medium-term, SunTrust believes Amazon shares are baking in expectations of significant revenue growth while not taking into account the capital expenditures required to support the growth, he said.
Should the company fail to meet investor's high expectations, any sell-off would be a buying opportunity, said Paul Greene, portfolio manager of the $3.9 billion T Rowe Price Media and Telecommunications fund. At 10 percent of assets, Amazon has long been the fund's top holding, Greene said, and he would buy more shares if not for rules that limit his concentration in individual stocks.
The rally from February does not suggest the stock is now overpriced, he said, because it had fallen sharply during the sell-off at the start of the year.
"It was like free money laying on the sidewalk and all you had to do was pick it up," he said.
He thinks that Amazon's shares are worth significantly more than where they are trading now because he expects the company's higher-margin web services business to grow faster than its retail segment, more than making up for the cost of expanding into new businesses to lure more Prime members, he said.
"There's momentum in the stock, but that doesn't mean the stock is over-valued," he said.