Should You Get the Amazon Prime Store Card?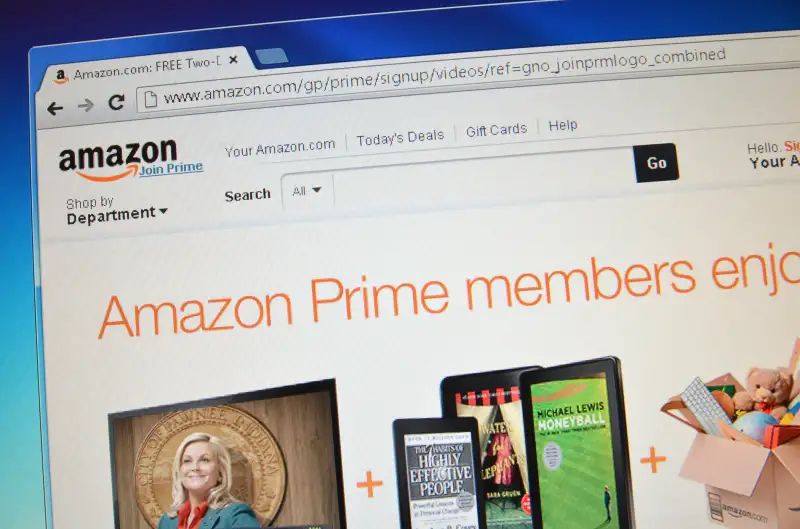 Last year, everyone buzzed about the new Amazon Prime Store Card, which offers 5% cash back on all Amazon.com purchases for Prime members. It was actually released without much fanfare in March 2015, but received attention because of the marketing push around Amazon Prime Day, the company's attempt to create a Black Friday-style retail frenzy in the run-up to back-to-school season. This year's Prime Day is on July 15, and you can expect to hear about the card again.
The reasons that Amazon is pushing the card are clear: For one thing, by adding new Prime membership perks, it hopes to gain more Prime members, at $99 a year each. Perhaps less obviously, Amazon pays lower interchange fees to transaction processing companies for purchases made using the Prime Store Card than it does on those made using a traditional Visa, MasterCard, or AmEx.
But is the card good for consumers? The answer to that really depends on their relationship to Amazon and their credit.
Card Benefits
The rewards structure is pretty simple: 5% cash back on all purchases if you're a Prime member. While the card doesn't technically have an annual fee, you have to pony up nearly $100 bucks a year for the two-day shipping and media streaming service.
The Amazon store card is much like other store cards, available everywhere from Dillard's to Petland. Exclusive retailer cards offer special perks, bonus coupons, free shipping and exclusive offers, but often tack on high interest rates, low credit limits, and encourage you to spend when you otherwise wouldn't.
There's a limited time offer for a $10 Amazon.com gift card if you sign up for the card. And Amazon won't take long to make a decision on your creditworthiness: You'll receive a response within a quarter of a minute.
The card also comes with a tiered financing option that's meant to help consumers buy large purchases over time without interest. On items larger than $149, for instance, you have the option to pay off the full expense over six months without interest. But there's a catch on this: If the purchase isn't paid off at the end of that period, you'll be "assessed on the promotional balance from the date of the purchase," according to the card's terms and conditions. If you carry a balance on non-financed purchases, you'll pay a variable interest rate that's currently at 26%.
Also, don't expect a normal-looking piece of plastic if you're approved. "The card itself is made out of paper, like an auto insurance card," says NerdWallet's Sean McQuay.
Pros ...
So is it worth it? McQuay, who says he has used the card himself, notes that "5% is a great rewards rate and is generally only seen on rotating categories. To get 5% back on all purchases at a store as varied as Amazon is a great deal."
Other cards do allow you to save money on Amazon purchases, but with more restrictions. The Discover it, for instance, offers 5% cash back on Amazon purchases, but only through the last day of June and only for up to $1,500. (And the Amazon.com Rewards Visa Card from Chase offers 3% back on Amazon purchases; 2% at gas stations, restaurants and drugstores; and 1% everywhere else.)
There's also the simplicity: "The cash back appears on each statement balance automatically -- no minimums, no opt-ins, no reminders," McQuay adds.
And if you're a heavy user who spends $200 a month at Amazon, using the card will earn you enough to cover the cost of Prime with some cash left over. It's worth mentioning, too, that unlike specialty retailers who may only sell certain items (say, a sports specialty store and not a department store) Amazon's inventory is wide reaching.
... and Cons
But the new card also has some serious downsides. For one thing, because the APR is very high, anyone who carries a balance should stay away. "A variable APR of 25.99% is horrible," says CreditSesame.com's John Ulzheimer. "If you carry a balance on the card then you're funding your own rewards -- and the rewards being enjoyed by others who are not carrying a balance." By way of comparison, the Discover it's APR ranges from 11% to 23%.
Another "benefit" could also get you in trouble, if you're not disciplined enough. While the ability to pay for a big purchase without interest for at least half a year sounds appealing, you'll end up with a much larger bill than you bargained for if you don't pay off your new television on time.
Applying for a retailer credit card might seem like a great idea to those looking to save immediately upon sign up, but not without its caveats. A 2014 study found that one in five Americans said yes at least once over the previous two years to apply for a retailer credit card, but those very shoppers may be in trouble. The rates associated with retail cards were "subprime-like," meaning shoppers could be in over their heads.
Moreover, the credit limit might be much lower than you're accustomed to. Matthew Goldman, the chief executive of credit card rewards site Wallaby Financial, received a credit limit that was a fraction of what he was offered on his other cards.
Even for the most creditworthy borrowers, a lower credit limit caps what you can earn in cash back. Moreover, using up a large portion of the available credit on an individual card can harm your overall credit score, says Goldman, making it more expensive to borrow in the future.
Finally, note that Amazon's new product -- unlike, say, the Amazon.com Rewards Visa Card -- can only be used at Amazon, though that's seemingly less of an issue than ever before as Amazon's product selection is ever-growing, and even includes in-house brands.
The Verdict
Only apply for this card if you are already a Prime member who shops at Amazon frequently, doesn't carry a balance and can hold yourself to spending about 20% to 30% of your available credit each month.
And realize that this is a difficult task when buying that shiny new toy is only a click away.
If that doesn't sound like you, find a card that will first do no harm.
Read next: Amazon Prime Membership Should Come With a Warning