Blame Amazon for the Retail Slump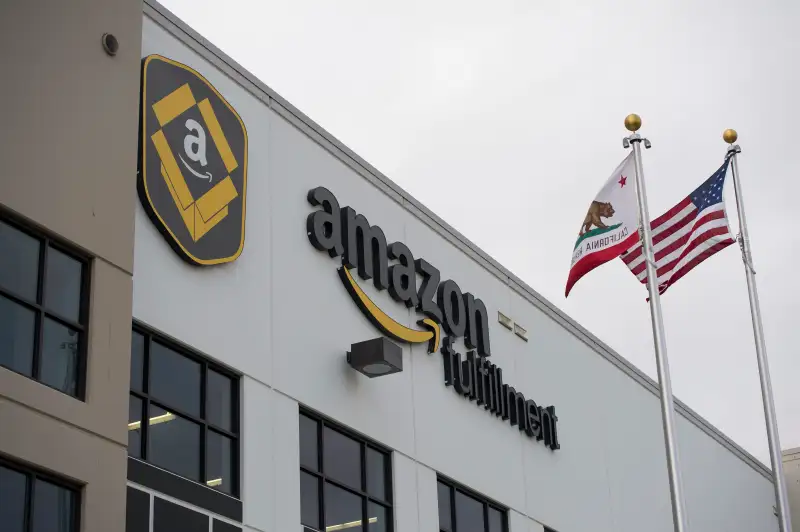 As brick-and-mortar retail giants struggle to keep their doors open, the root of their problems may lie with a company that isn't even competing with them for customers at the mall: Amazon.
Retail giants have recently been feeling the heat of competition from the online retailer, which has recently made an aggressive push into apparel and fashion, the Wall Street Journal reported. In a research note Thursday, analysts from Morgan Stanley estimated that Amazon makes up about 7% of the U.S. apparel market, and that figure will increase to 19% by 2020. They also estimate that the online retailer sells more apparel than all U.S. retailers with the exception of Wal-Mart.
Brick-and-mortar stores have taken steps like upgrading their websites to allow customers to place online orders. However, they're still feeling the pinch from Amazon, which posted a strong earnings report last month that ballooned the multi-billion-dollar fortune of its founder, Jeff Bezos.
For instance, this week, Macy's reported its worst quarterly sales since the recession, while rival Kohl's and upscale chain Nordstrom both saw sinking sales and profit dips. Those disappointing results were preceded by J.C. Penney's decision to cut payroll, froze overtime for its employees, and teen-apparel chain Aéropostale's bankruptcy filing earlier this month.
Indeed, retail stores have been on a steady decline over the past several years. Penney shuttered 40 stores in January 2015, while fellow mall anchor Sears has closed more than 200 locations over the past two years. The struggling retail market led at least one analyst to predict that about a third of America's malls will shut their doors in the coming years.
One sector of traditional retail that is still performing well is the discount section. Off-price retailers like T.J. Maxx and Marshalls have taken up some of the real estate abandoned by mall anchors like Sears and Macy's. And chains that sell name brands at discount prices have been gaining momentum. For instance, sales at Nordstrom Rack stores, the company's off-price chain, jumped over the past year—though much of that increase comes from online orders.