Amazon Approved a 20-for-1 Stock Split. Does That Mean It's a Good Time to Buy?
Money is not a client of any investment adviser featured on this page. The information provided on this page is for educational purposes only and is not intended as investment advice. Money does not offer advisory services.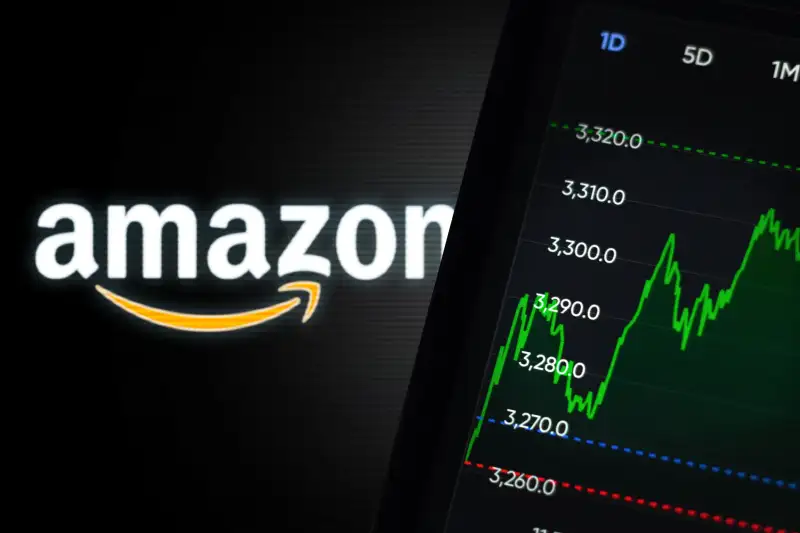 A single share of Amazon stock will soon be a lot cheaper.
On Wednesday, the company said that its board had approved a 20-for-1 stock split. The move means if you already own Amazon stock, you'll receive 20 shares for each single share you own, and if you don't own Amazon stock, you'll be able to buy it at a much lower price.
If the split gets the approval of shareholders, trading based on the new structure will start June 6. Amazon's stock price popped around 5% in trading Thursday morning.
Amazon's stock cost $2,785.58 per share at Wednesday's close. A 20-for-1 stock split at that price would mean each share of Amazon costs $139.28.
This would be the first stock split since 1999 for Amazon, which also said the board had approved a buyback of up to $10 billion worth of shares.
Why Amazon is splitting its stock
The news of Amazon's intended split comes just a little over a month after Google's parent company Alphabet announced a 20-for-1 stock split. Apple and Tesla both announced stock splits in 2020 — four-for-one and five-for-one splits, respectively.
Stock splits the size of Amazon and Google's have been very uncommon, says Howard Silverblatt, senior index analyst at S&P Dow Jones Indices. Companies used to routinely split their stocks to keep them at more affordable prices — in the neighborhood of $60 per share — but recently more firms haven't bothered with this strategy. There are currently eight stocks in the S&P 500 that have a price of more than $1,000, and 15 more between $500 and $1,000, Silverblatt says.
But now companies seem to want to get back to a more manageable price for individual investors, especially since those investors can now buy fractional shares — just a part of a share instead of the whole thing — via trading platforms like Robinhood. Fractional shares are a demonstration of how individuals investors are investing today: They're buying based on a specific amount of money they want to spend, rather than on number of shares like institutional investors do, Silverblatt says.
Companies with high-priced stocks like Amazon appear to be reacting to this trend and are trying to encourage investing with these stock splits, he adds.
Stock splits are also seen as a way for companies to potentially gain entrance into the Dow Jones Industrial Average. The Dow is price-weighted, which means adding companies like Amazon and Google at their pre-split prices could overwhelm the index.
Should you buy Amazon stock?
To be clear, stock splits don't affect the value of the stock an investor holds.
"We wouldn't use this as any reason by any stretch to buy the stock nor would we ever use a stock split announcement as a reason to become incrementally more positive on the stock," Paul Hickey, co-founder of Bespoke Investment Group said on CNBC after Amazon's announcement.
However, if you've had your eye on Amazon stock, the split would allow you to buy shares at a lower price. And Amazon is an investment Bespoke likes for the long-term, as the company has shown time and time again that it's able to go into different sectors and be successful, Hickey said.
Amazon is "absolutely a good buy right now," says Morningstar Senior Equity Analyst Dan Romanoff. The stock is one of his "top picks," thanks in part to its advertising business and Amazon Web Services. Amazon's Prime recent price hike also underscores Amazon's pricing power, Romanoff wrote in a research note following Amazon's most recent quarterly earnings report in February. The firm estimated Amazon's value at $4,100 per share, meaning that it sees the stock as currently undervalued.
"Overall, we do not see issues with the long-term story as Amazon remains well positioned to prosper from the secular shift toward e-commerce and the public cloud over the next decade," Romanoff added.
The stock split is a good thing for investors, he says, as it means retail investors can get in on the action without forking over the nearly $3,000 they would need to buy a single share of Amazon today.
More from Money:
How Google's Massive 20-for-1 Stock Split Will Help Investors