3 in 4 Americans Say They're Concerned About 'Widespread' Layoffs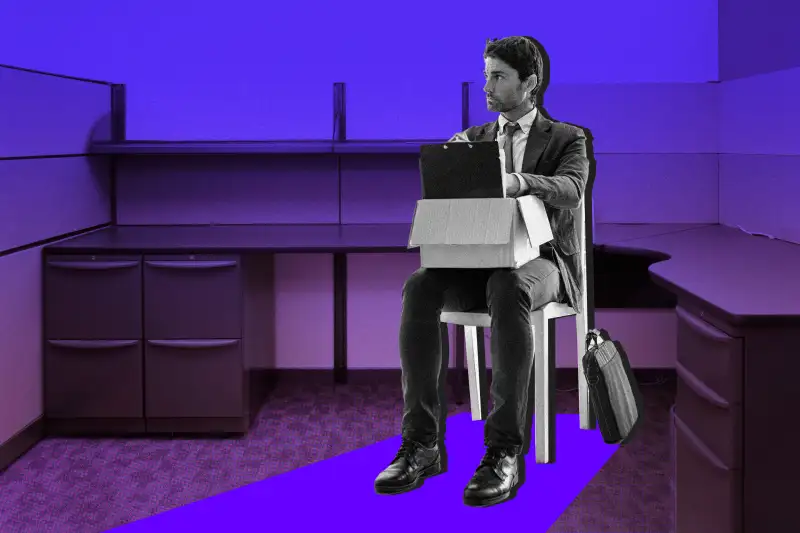 Eddie Lee / Money; Getty Images
On the whole, the U.S. job market is doing fairly well — the most recent national unemployment rate came in at a cool 3.5%. And yet, if you've been reading economic news lately, you might still be worrying about the future.
A new survey from business analytics company Morning Consult finds that three-quarters of Americans fear widespread layoffs. Another sizable chunk of workers fear that their own jobs could end up on the chopping block, suggesting that low unemployment numbers aren't enough to reassure employees who are growing anxious about their own workplaces.
What the research says
Perhaps unsurprisingly, doom-and-gloom headlines are having an impact on workers' psyches.
In the Morning Consult poll, which was conducted last week, 75% of American adults expressed concern about widespread layoffs. Another 39% said they feared that these layoffs could affect their own employment.
Younger Americans in particular were concerned about the safety of their own jobs; over half of millennial and Gen Z respondents expressed this concern, compared to only 17% of baby boomers who said they were worried.
If further job losses come in the next six months, 46% of respondents predict they will occurring across all major industries. However, 34% see these potential losses coming from just a few industries. (Tech, specifically, has seen wave after wave of layoffs lately, starting with Twitter slashing 7,500 jobs in November 2022 and recently including Meta readying another round of cuts.)
What the data means
The jobs market continues to show a relatively strong performance. The Bureau of Labor Statistics reported an unemployment rate of just 3.5% in March and an addition of 236,000 jobs to the workforce. The number of layoffs and discharges actually fell between January and February.
What the survey likely implies is a growing fear of further economic downturn leading to more widespread layoffs. The Federal Reserve has been hiking interest rates for about a year in hopes of bringing down inflation, but many Americans remain in a cost-of-living crisis where they can't afford to lose their primary stream of income. Couple these conditions with the constant barrage of scary layoff headlines, and you can better understand where the alarm comes from.
On top of the inflationary pressures, there's also the lingering worry of a full-on recession. Although the U.S. is not formally in a recession, many Americans see a recession as already upon them or are fretting about a "credit crunch" in which loans are harder to come by.
The Federal Reserve has only forecasted a "mild" recession for later in the year, but a worsening economy could push more companies into stringent cost-cutting measures.
More from Money:
Gen Z and Millennial Workers Put in 8 Hours of Unpaid Overtime Every Week: Report
55% of Workers Say They Haven't Gotten a Raise in Over a Year
3 Ways to Invest in Gold if You're Worried About the Economy