Americans Are Sinking Further Into Credit Card Debt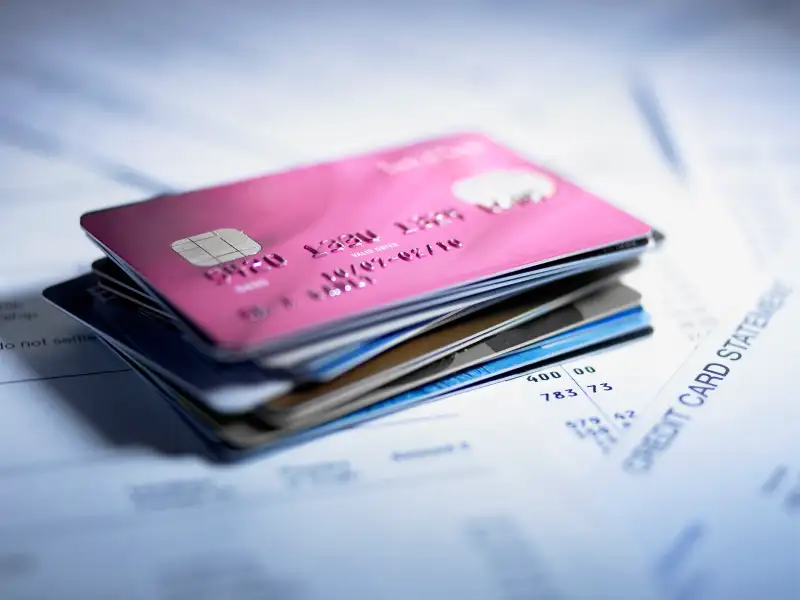 Consumer credit card debt is rising again.
The average indebted household now carries a revolving balance of $15,355, according to a new study by NerdWallet. With credit cards carrying an average interest rate of 18%, that balance costs the average household $6,658 -- 9% of income -- in interest per year.
Debt levels are down from the recession -- they averaged almost $17,000 in December 2008 -- but up from March 2014, when average household was slightly more than $14,000, NerdWallet notes in its Household Debt Study. "After the significant dip following the recession, there was a lot of talk that Americans were using their credit cards better," says NerdWallet credit expert Sean McQuay. "The numbers aren't showing that. Americans are taking on more debt."
Reasons for Debt
Even after accounting for inflation, household debt has jumped 15% faster than income over the past dozen years.
Among the reasons, the study cites increases in medical costs and food expenses; both have greatly outpaced wage growth since 2003. (Of the costs that have increased more slowly than your paycheck, transportation is the only one that tends to have a meaningful impact on household budgets.)
Yet consumers often sabotage themselves, too. NerdWallet found that 23% of those with credit card debt said they've been surprised, at least some of the time, by the amount they owe on their bill. And 13% of the indebted copped to simply forgetting to pay their bill from time to time.
One possible problem for consumers is denial. In fact, 70% say that credit card debt carries a greater stigma than other forms of debt, like a mortgage, and more than a third found carrying a balance to be embarrassing. Almost half of respondents said they would be less interested dating someone who happened to have credit debt.
"People view credit card debt as a personal failing," says McQuay. "It sends the signal that they are not able to manage finances, and finances, for better or worse, are the easiest way to gauge your success in life."
Perhaps that's why consumers and credit issuers have a very different picture of how big the problem is. Borrowers thought the total amount owed, in aggregate, was $415 billion less than the amount lenders said was owed, NerdWallet noted.
Break the Cycle
If you're someone who struggles with debt, how can you improve your standing? One way that's relevant now is to spend less during the holidays. In 2014, average debt levels rose by almost $1,000 from March to December. Come up with, and stick to, a budget.
Also make sure you're using the right tools.If you have a balance, check out Money's best credit cards for borrowing and use a better card to get your debt under control. The Chase Slate, for instance, will let you transfer your debt without a fee and then pay it off interest-free for 15 months.
By starring debt in the face, you might find it easier to manage.
Read Next: These Are the Best Credit Cards