Anthony Bourdain and Parts Unknown Wins 6 Posthumous Emmy Awards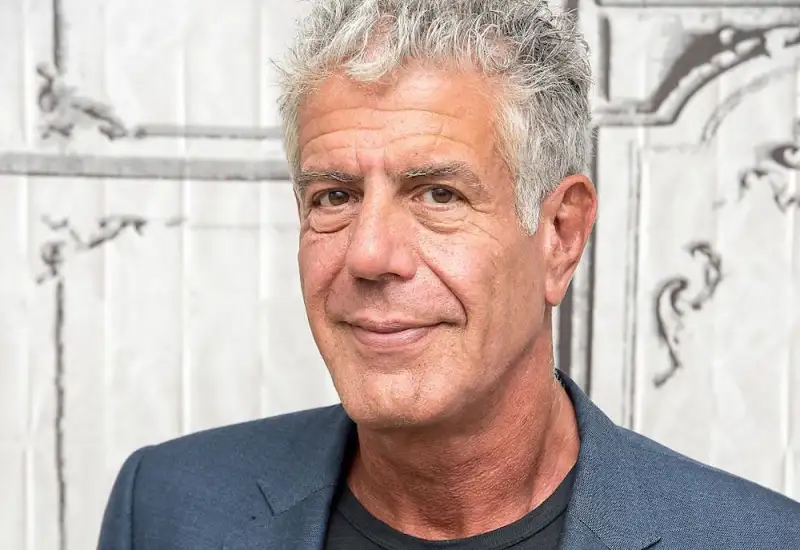 Since the show's debut in 2013, Anthony Bourdain: Parts Unknown has been no stranger to award nominations and victories. That same year, the show won the Emmy for Outstanding Informational Series and Special—an award it won every year since except for 2017 (when the series was nominated but lost to Leah Remini: Scientology and the Aftermath). In all, leading up to this year, Parts Unknown had won five Emmys out of dozens of nominations. For 2018, the series received once again received six nominations which were announced just a month after Bourdain's untimely passing, making the show the sentimental favorite as well. So it comes as little surprise that Parts Unknown cleaned up at last night's Creative Arts Emmys ceremony.
Of the six awards the series was nominated for, Parts Unknown won five times. The big one, of course, is Outstanding Informational Series or Special (beating out Leah Remini this time around), but the show also won for Outstanding Writing for a Nonfiction Program, Outstanding Picture Editing for a Nonfiction Program, Outstanding Sound Editing for a Nonfiction Program, and Outstanding Sound Mixing for a Nonfiction Program. As both an executive producer/host of the show and its writer, Bourdain personally won two of those Emmys.
The Emmy for Outstanding Writing proved to be especially emotional for producer Lydia Tenaglia who accepted it on behalf of Bourdain: He had been nominated in the category eight times before, but had never previously won. "Tony was nominated for this Emmy many times, but it had always eluded him, Tenaglia said according to Variety. "So it is with tremendous bittersweetness that I accept it on his behalf."
In addition to all of the above, Bourdain and company also won the Emmy for Best Short-Form Nonfiction or Reality for the show's companion series Anthony Bourdain: Explore Parts Unknown.
As was announced last week, the final seven-episode season of Parts Unknown will debut on September 23 and run until November 11. Meanwhile, a broadcast of the 70th Creative Arts Emmy Awards will air on September 15 starting at 8 p.m. ET on FXX – with the more popular 70th Primetime Emmys Awards set to air on September 17.