Best Buy Is Offering Rare Discounts on Apple Laptops and More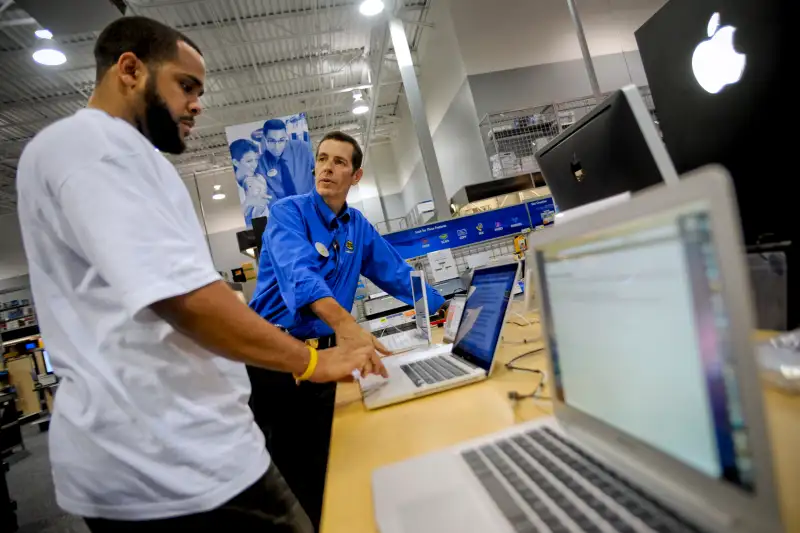 Bloomberg—Bloomberg via Getty Images
Apple discounts are rare, but it's possible to score deals here and there throughout the holiday shopping season. And if you missed out on one of the big Apple sales on Black Friday and Cyber Monday, there's still time to snag a good price on Apple tech.
Best Buy just launched a new three-day Apple sale with deals on iPhones, iPads, MacBooks, and more.
Here are some of the deals featuring Apple tech and Apple-related gear on sale right now, through Saturday, December 9. They all qualify for free shipping, or you can arrange for free in-store pickup at a nearby Best Buy location.
$125 Off Apple iPad minis: The iPad mini 4 Wi-Fi 128GB is on sale for $274.99, a $125 discount on the usual $399.99 price tag.
Up to $200 Off MacBooks: The 13.3-inch MacBook Air is now $874.99 ($125 off), for example, while the 15-inch MacBook Pro is $2,199.99 ($200 off).
$190 Off Beats by Dre Studio2 Headphones: The Beats Wireless Over-the-Ears Headphones have a list price of $379.99, but are on sale now for $189.99.
$200 Off iPhone 8 and iPhone 8 Plus: Deals are available with contracts from AT&T, Sprint, and Verizon.
50% Off Logitech iPad Pro Keyboard Case: The list price for this case is $149.99, but during Best Buy's three-day sale it is discounted to $74.99.
Up to 50% Off Tech21 iPhone Cases: The Tech21 EVO CHECK case that normally sells for $39.99 is on sale for $31.99, while Tech21 Evo Tactical case model is discounted to $19.99, down from $39.99.
We've included affiliate links into this article. Click here to learn what those are.