Apple Wants Us to Pay for Music All Over Again
Money is not a client of any investment adviser featured on this page. The information provided on this page is for educational purposes only and is not intended as investment advice. Money does not offer advisory services.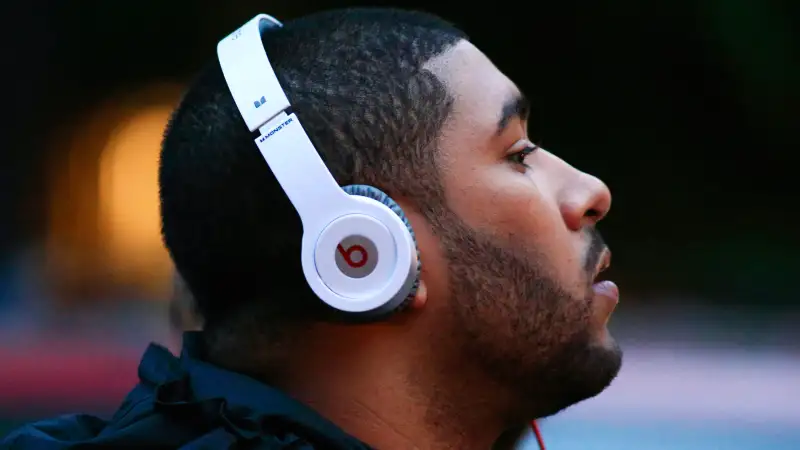 We're just a couple months away from a possible launch of Apple's rumored music streaming service, which is expected to turn Apple's purchase of Beats Music into a new, Apple-branded, subscription streaming app, devoid of any free tiered streaming plans.
If in fact Apple launches this service, the company will be taking a similar approach it took in the early 2000s, when it launched iTunes and transitioned users away from pirating music to paying for it.
Apple's latest moves
After buying Beats, Apple's made a few recent moves that show the company may be set to change how users stream music. One of the latest moves, reported by The Verge, is that Apple is trying to convince music labels to not to renew their free music streaming licenses with Spotify. Apple's reportedly trying to convince labels that offering up their music for free is a bad idea, and that it's about to have a much better option.
And that's a pretty easy sell these days. Ad-based streaming services don't provide much revenue for artists, and music labels prefer that music listeners access music through a paywall.
The biggest example of this so far has come from Taylor Swift, who pulled her music off of Spotify earlier this year. According to Quartz, Swift's move away from Spotify has encouraged Universal and Sony -- which control more than half of the music market -- to doubt the benefits of the freemium (ad-based) music streaming model.
The same article said that Sony Music CEO, Doug Morris, told Hits Daily Double that, "In general, free is death," meaning that the music industry can't survive if free music steaming persists.
If Apple can convince labels that its new service will bring the labels more revenue, then it could launch its new service with the backing of the industry (something which it appears Spotify might be losing right now).
After that, the next step is convincing users that Apple's music subscription is better than the competition.
Using an old formula in a new way
Let's not forget that Apple's taken on a similar challenge when it launched iTunes back in 2001. Except at that time the competition wasn't Spotify, it was peer-to-peer sites that allowed users to exchange music for free.
At that time Apple convinced the music industry that iTunes was the best option for making money, and then persuaded users that a sleek, easy-to-use program made it worth paying money to get music, as opposed to getting it for free.
Sound familiar?
Apple won't be using a newly launched iPod and iTunes to shake up the music industry this time, but a rebranded Beats (or some revamped iTunes app) that has better features and the backing of the music industry may be just the thing to do it. If Apple convinces labels to drop their free streaming on Spotify, launches a great streaming app, and then undercuts Spotify's $10 subscription price (which it's rumored to be doing), then music listeners may have more of an incentive to use Apple's new service.
What's in it for Apple
Apple's iTunes media sales (which include music, books and video) are on the decline as people have adopted streaming preferences over buying content. In the calendar first quarter of this year Apple's media sales decreased by 4% (for the third consecutive quarter) and 5% in the first six months of fiscal year 2015. And in all of 2014, iTunes digital music sales were down 14% worldwide.
If Apple wants to keep its music business alive it needs to adapt to the paid streaming model, and move away from digital downloads. Research from P. Schoenfeld Asset Management estimates that by 2020 there will be about 250 million worldwide music streaming subscribers creating just over $16 billion in streaming revenue. You can bet Apple doesn't want to miss out on any of that revenue, especially as its iTunes music sales continue to drop. All Apple has to do is convince music users, for the second time, that paying for songs is better than getting them for free.
More from The Motley Fool: