Why Apple is Not a Tech Company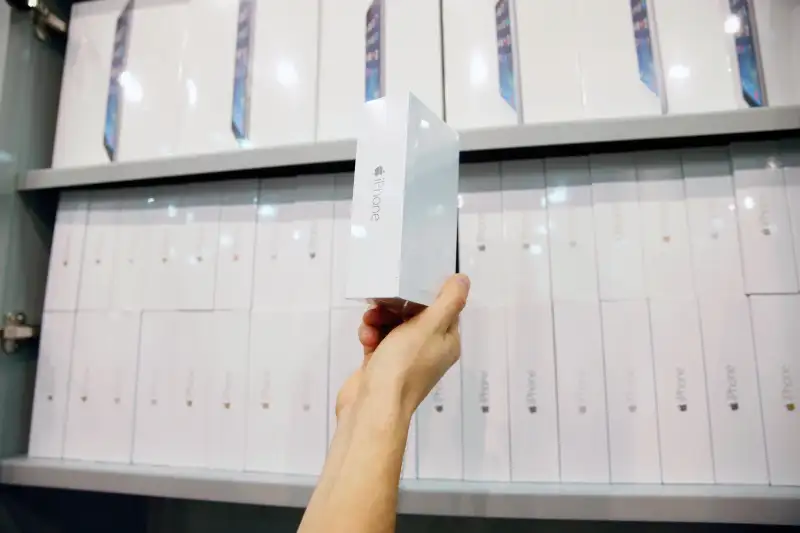 As the founder of PayPal, and the one of the first external investors in Facebook, it's hard to argue that Peter Thiel doesn't understand innovation or technology companies. But in his new book, Zero to One, Thiel takes somewhat of a radical approach to these concepts, drawing a line in the sand that may irk many traditional tech firms, as well as their investors.
Despite being both the largest and most well-known firm in The Valley, Thiel's personal opinion is that Apple isn't much of an innovator these days: Just a few years ago, Apple's stock was a bet on new technology -- today, it's a bet against it (at least according to Thiel).
In a recent phone interview, Thiel told me why he doesn't consider firms like Apple, and most of the members of the Nasdaq 100, to be technology companies, and what that might mean for their investors.
An odd transformation
Thiel has somewhat of a problem with the concept of a "tech firm" -- or at least, what people generally define one to be. In Thiel's mind, true technology companies are firms leveraged to innovation -- to new business models designed to shake up the status quo. Plenty of firms begin their life as a tech company, but those that find success often become something quite different.
Although most still consider Apple, Oracle, and Microsoft to be technology firms, few hold the same opinion of General Motors. Yet according to Thiel, it's all relative -- simply a matter of timing and perspective.
Know what you're buying
Admittedly, General Motor's transformation from technology firm to incumbent took decades, but Thiel believes the shift is often far more straight-forward: Simply look for the founder to depart. With Apple, the change occurred just over three years ago, with the passing of Steve Jobs that thrust Tim Cook into the spotlight.
Thiel is a fan of Cook's management skills ("I think Tim Cook has done a very good job in an impossible position to try to fill Steve Jobs' shoes," he told me) but believes the Apple story is fundamentally different with him at the helm: Once, people bought stock in Apple because it was creating revolutionary new products -- today, it's all about the cash flow.
While plenty of investors may disagree with Thiel (the new Apple Watch, for one, gives investors something to look forward to) it's indisputable that Apple is generating billions of dollars of cash, largely on the back of one product: the iPhone. Apple generated $10.3 billion in cash flow alone last quarter -- enough to acquire many members of the S&P 500 outright. The iPhone brings in more than half of Apple's revenue, and likely the bulk of its profits.
Not a bad investment
But even if Apple's best work is behind it, it doesn't make it a bad investment. In fact, Thiel believes Apple could be an excellent stock -- so long as the iPhone cash-cow continues to deliver.
That risk could come from rival handsets. Competitors like Xiaomi and OnePlus have attracted a fair amount of attention recently for their quality handsets, which they sell at a fraction of what Apple charges for the iPhone. Or it could come from advanced wearables -- watches and other gadgets designed to replace the traditional smartphone. It may come from a radical reinvention of the handset -- something like Project Ara, that shakes the current smartphone business model to its core.
Of course, it may not come at all -- or if it does come, not for many, many years. In which case, the cash flows should continue, and Apple should reward its shareholders.
Sam Mattera has no position in any stocks mentioned. The Motley Fool recommends Apple, Facebook, and General Motors. The Motley Fool owns shares of Apple, Facebook, Microsoft, and Oracle. Try any of our Foolish newsletter services free for 30 days. We Fools may not all hold the same opinions, but we all believe that considering a diverse range of insights makes us better investors. The Motley Fool has a disclosure policy.
Related Links