It's Your Last Chance to Get a $1 Margarita at Applebee's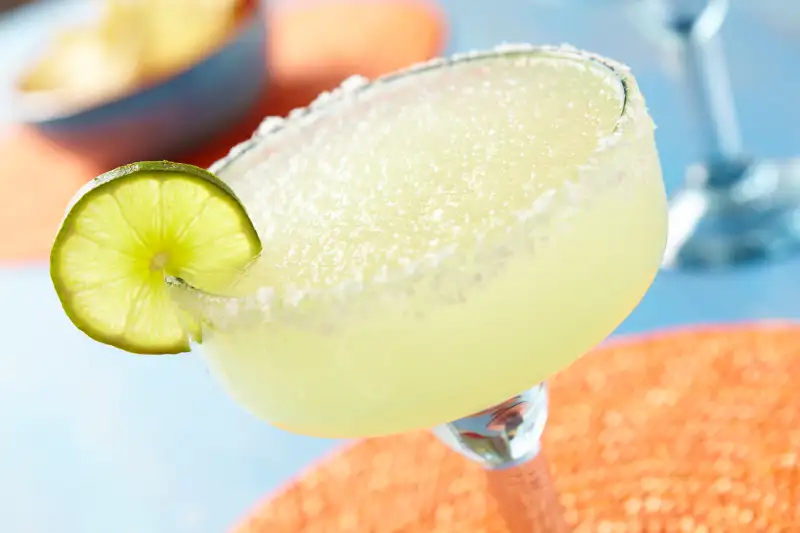 pjohnson1—Getty Images/iStockphoto
As the nights draw in, the leaves begin to fall from the trees, and October draws to a close, other things have to come to an end too. One of those things is Applebee's $1 Margarita—or 'Dollarita'—offer.
This coming weekend, Oct. 27 - 29, will be many people's last chance to sip on Applebee's $1 margaritas. There are no strings attached—$1 margaritas are available all day, every day. Applebee's has been offering the drink deal each day this month as a way to celebrate its own Neighborhood Appreciation Month.
"Our $1 margaritas in October give us a chance to show our guests a little love, giving them a totally unbeatable offer as a gesture of our sincere appreciation for their patronage," said Patrick Kirk, Applebee's vice president of beverage innovation, at the beginning of the month.
Applebee's does, however, asks that patrons drink responsibly.
Margarita cocktail recipes traditionally consist of tequila, triple sec, and lemon or lime juice, though earlier this month an Applebee's bartender claimed 'Dollaritas' are just margarita mix, water, and tequila.
Applebee's $1 margarita offer is available at all participating locations.