April Is the Best Time to Buy These 4 Products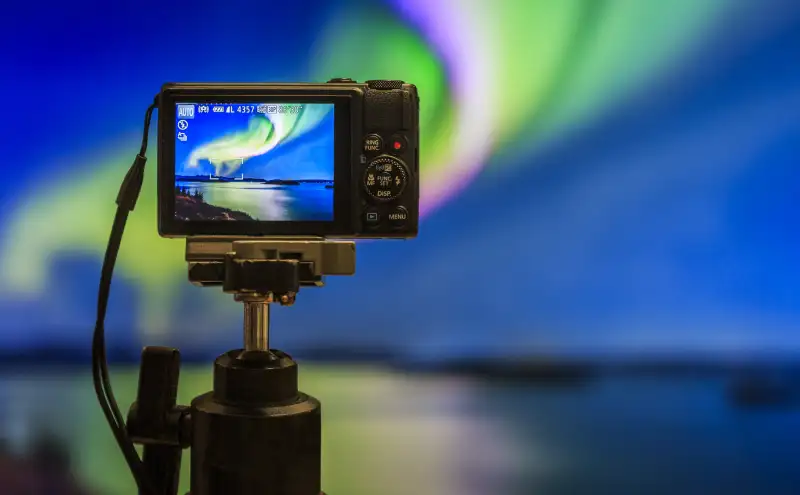 Arctic-Images—Getty Images
Consumer Reports tracks the prices of many products all year long, so we know when they go on deep discount.
The four products listed below should be available at their lowest annual price in April. Just keep our usual caveat in mind: Great discounts often occur at the end of a season when inventories are thin, so you may not have a huge selection.
To find out if the products that are available on deep discount are worth buying, check our buying guides (as well as our Ratings and reliability data) to make sure you get a great performing product.
Want to know what's on deep discount during the rest of the year? See our calendar of deals.
Sales on Laptop Computers
Laptops let you use your computer just about anywhere, but the keyboard will be a little more cramped than a desktop computer keyboard, and the prices tend to be higher. They're also more expensive to repair than desktops.
Whether your main consideration is portability or power, screen size will be an essential factor in deciding which type of laptop is right for you. To help you select the right model, see our buying guide. Subscribers can see our Ratings and reliability data.
Read More: Best cars for making it to 200,000 miles
Shopping Tips:
Ergonomics can make or break a laptop. Try it before you buy it. The keyboard shouldn't bend under continuous tapping, the touchpad should be large enough so that your finger can cover the span of the screen without repeatedly lifting it, and touchpad buttons should be easy to find and press.
Carry it around for a few minutes. Make sure the laptop isn't too heavy or too big. If it's been on for a while, feel the underneath of the laptop. It shouldn't become hot during use, and it should run quietly.
Read More: The most reliable laptops
Discounts on Desktop Computers
Desktop computers often deliver more performance for the money than laptops and are less costly to repair. They allow for a more ergonomically correct work environment and typically come with better speakers than a laptop. Desktops are available in various styles and configurations, all designed to appeal to different tastes—and uses.
With the exception of all-in-one or compact computers, however, most take up a lot of space, even if they come with a thin monitor. For tips on getting the right model, read our buying guide. To see which models did best in our lab tests, subscribers should check our Ratings.
Shopping Tips:
Think about the kind of desktop you need. All-in-one models incorporate all components, including the monitor, in one case. The components are tightly packed behind and underneath the display, making them difficult to upgrade or repair, but they can be space-savers. Compacts or slim desktops are ideal if you lack space under your desk or if you plan to put the computer on your desk. Like larger desktops, compact desktops tend to be inexpensive, but they also may be more difficult to upgrade and fix. Full-size models require a lot of room under or on top of your desk, but they are the least expensive and the easiest to upgrade and repair. Usually, they also offer the most features and options.
How to get rid of an old model. Most manufacturers have recycling programs that help you to dispose of your old computer. If you buy a computer from Dell, for instance, the company will take back your old Dell computer for recycling and it will pay for the cost of shipping. You'll need to buy your own box and packing materials, though.
Price Cuts on Carpets
Even the most luxurious carpet doesn't have to cost a fortune. Shop around to find a carpet that fits your lifestyle and budget.
Shopping Tips:
Get an itemized quote. When you get a quote to have a carpet installed, always request the quote be itemized so that you know the cost of the materials, which include the carpet, padding and maybe tacks and the cost of installation. That way you can more easily compare prices among different suppliers.
Consider the care required. The wrong carpet may wear out quickly, fade, or show stains that resist your best cleaning efforts. Our carpet cleaner buying guide lists the pros and cons of do-it-yourself carpet cleaning versus hiring an expert. Our Ratings of carpet cleaning machines show which ones performed best in our tests. We also have stain-fighting tips in our carpet stain remover buying guide, and Ratings of the most effective stain-removing products. And we've found that upright vacuums, especially with a bag, clean carpets best.
Read More: 12 hospitals you might want to avoid
Discounts on Digital Cameras
Whether you're looking for a basic digital camera (like a simple point-and-shoot camera) or an advanced model (which may include many features and lets you change lenses), now is a good time to find discounts on all cameras. Our digital camera buying guide and our Ratings give you the details on different models, and information on features and brands.
Shopping Tips:
Do your research. Buying a digital camera can be confusing. There are hundreds of cameras available at many different types of retail outlets, with prices ranging from $75 to several thousand dollars. Some cameras are small enough to fit in a shirt pocket. Others are larger and can weigh up to two pounds. Some are easy to use. For others, well, you may need an engineering degree to operate them.
Determine the brand. After you consider the type of camera you want and the number of megapixels you need, read our brand profiles, which outline many of the most popular camera product lines and their respective character traits. After that, you can dive into looking at specific models.
Consumer Reports has no relationship with any advertisers on this website. This article originally appeared on Consumer Reports.