Aretha Franklin Reportedly Died Without a Will — and a Net Worth of $80 Million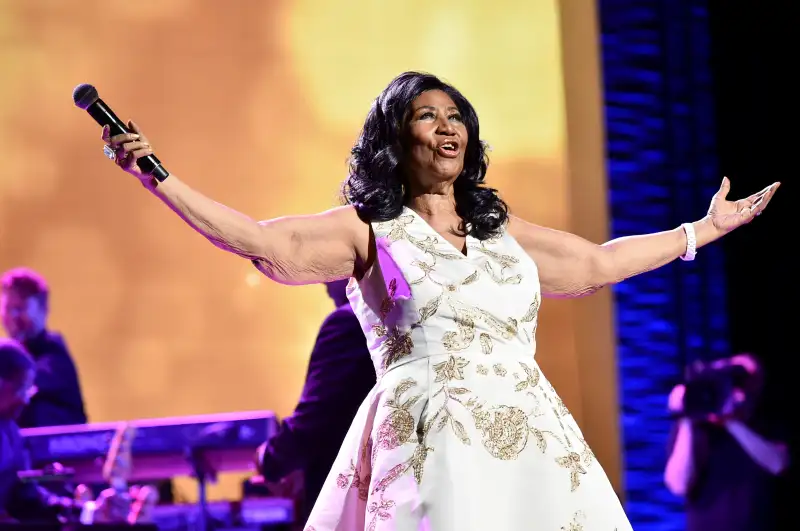 Theo Wargo—Getty Images for Tribeca Film Festival
Aretha Franklin, 76, passed away in Detroit, Michigan, on August 16 of advanced pancreatic cancer.
In the latest updates following her death, TMZ reported that the "Queen of Soul" didn't leave a will behind, according to court documents obtained by the outlet.
"It's especially surprising given that she has a special needs son named Clarence who needs financial and other forms of support for his entire life," states TMZ. "Aretha was ill for several years, but apparently did not see the end coming …or possibly a will was low on the priority list."
It's not known for sure why Franklin died "intestate" (without a will), but it is known that she's leaving a hefty amount of assets behind — her net worth is estimated to be roughly $80 million, according to People, citing celebritynetworth.com.
"I would expect that she has a house, probably a financial account of some kind — a brokerage account, stocks, bond, cash," Kenneth Silver, shareholder at Hertz Schram law firm in Michigan told People shortly after the singer's death. "She probably has investments of a wide variety — perhaps in real estate ventures, other businesses that she may own or have an interest in."
He also speculated that she owned valuable personal property including awards and gold records.
But without a will, where will Franklin's assets and money go?
If there's no will, remaining assets pass to the decedent's heirs according to the state of law, wrote Business Insider's Elena Holodny in a previous article. According to Michigan state law, Franklin's remaining assets would be divided equally among her four children. The executor, who administers the process of transferring assets, is appointed by the court.