Forget the Numbers Game, There's An Art to Managing Your Money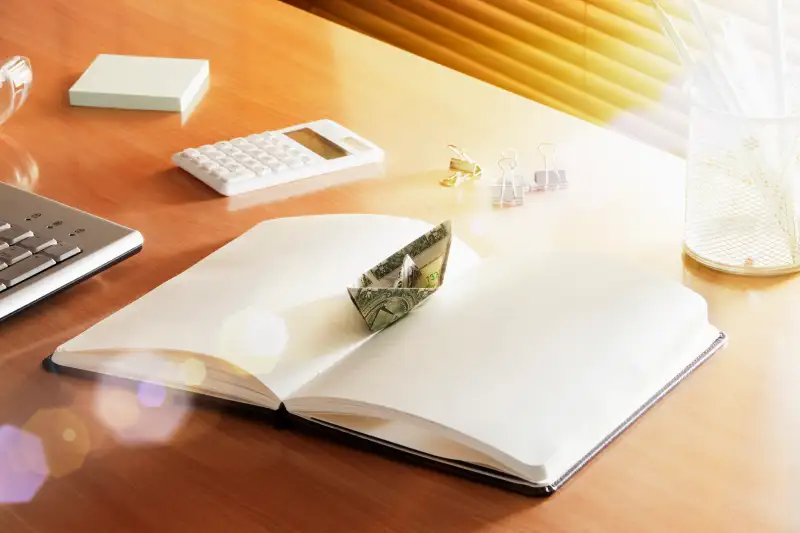 Robert Decelis Ltd—Getty Images
A Zen "koan" is a Buddhist riddle designed to get you thinking. So here is one: your money situation is not really about the numbers.
That is what Bari Tessler wants you to ponder for a minute.
The Boulder, Colorado-based financial therapist and author of the newly-released book "The Art of Money," who puts her master's degree in psychology to use by running a year-long "money school" for clients. She also knows that behind every budget or spreadsheet, there is layer upon layer of volatile factors, including emotions, family histories, habits and dreams.
She sat down with Reuters to chat about how understanding your money can actually help you understand yourself.
Q: This is a different kind of money book, talking about things like emotions and healing and spirituality. What made you want to write it?
A: I think more and more people are looking for a more holistic and values-based relationship to money. I don't think that approach is weird or extreme - in fact, it is the missing ingredient for most people.
Q: What is behind your argument that money issues are not really about the numbers?
A: Knowing your numbers is part of it, but understanding money issues goes so far beyond that. For most of us, money is so emotional that we need to find the tools and practices to deal with those emotions - the anger, the sadness, the anxiety. Such a cocktail of emotions comes up that you have to understand your upbringing and your own money story.
Q: What is the "Body Check-In," and why is it such a big part of your advice?
A: That is probably my favorite tool of all. A Body Check-In means taking some time whenever you face a money decision - maybe 30 seconds, maybe a few minutes - and just paying attention to what your body is telling you.
I invite people to pause and notice what your feelings are, whether you are checking accounts online or having a money conversation with your partner.
Q: What are the three stages you lay out to get on a better money track?
A: Money Healing, Money Practices and Money Maps - in that order. You need to start with the emotional and psychological work first. Then you can start getting into tracking systems and looking at your numbers. Finally you can look at stuff like future planning.
Q: Why are Money Dates with your partner and with yourself so critical?
A: Money is part of life and you have to give it attention. So take something like five minutes a day, or 30 minutes a week, and sit down and give your money issues some care and nurturing.
I try to make those dates meaningful. I light candles, get out some dark chocolate or a glass of wine.
Q: Why do you suggest that people go through 'Money Cleanses' once in a while?
A: People do body cleanses all the time. Once, someone asked me what would a money cleanse look like? It means removing things from your normal lifestyle for a while, which can be very helpful to your budget. For instance, sometimes when money is tight, my husband and I go into "Maximum Lockdown" mode to reduce our spending. It makes it kind of fun, and it does not have to be forever.
Q: Why should people draft different sets of budget projections?
A: Most bookkeeping systems have just one set of budget projections. That felt too tight and rigid for me. So I suggest people have three different budgets: one for covering basic needs, one for a more comfortable lifestyle and one for the ultimate lifestyle we all hope for. Pick one track to follow for six months or a year, and then tweak or fine tune along the way - because life happens.
Q: Your book talks about leaving a money legacy for the past, present and future. What is yours?
A: I had to untangle a lot of dynamics with my father, who was very tough on me, but also gave me a lot of gifts like entrepreneurship. My current legacy is teaching others about understanding themselves and their relationship with money, and my future legacy will involve the money lessons I am passing along to my eight-year-old son.