19 Athletes Who Had to Kiss Their Sweet Endorsement Deals Goodbye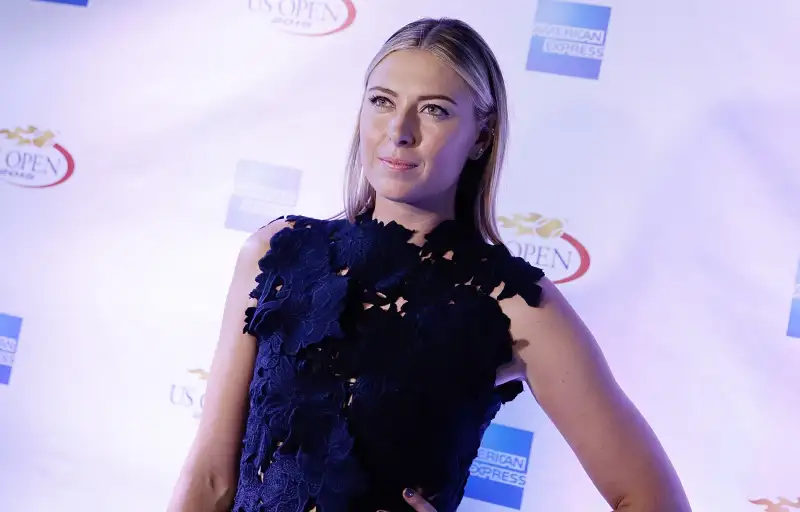 Many athletes make far more money selling their celebrity off the playing field than they do from their professional salaries. The most famous and well-regarded athletes score lucrative contracts by lending their celebrity to corporations who want the public to associate their brands with the athlete's image. The athlete wears clothing with the brand's logo or extols the virtue of their product, and in return gets a really big check. When athlete endorsements work, they work for both parties.
But, most endorsement deals also tend to come with moral clauses that allow the company to exit the contract if the celebrity lands in trouble, or otherwise tarnishes his or her reputation. In the big-money world of celebrity endorsements, this is not an uncommon occurrence. Here's a look at some of the biggest athletes who lost endorsements — and the money that went with those deals.
1. Lance Armstrong
Deals lost: Trek, Easton-Bell Sports, 24-Hour Fitness, Nike, Anheuser-Busch, RadioShack, Oakley, Honey Stinger, FRS
Money lost: An estimated $150 million
On a single day in 2012, eight of Lance Armstrong's 11 sponsors terminated contracts or announced plans not to renew, CNBC reported. A few days later, Oakley, Armstrong's last remaining sponsor, cut ties with the iconic cancer survivor, whose name was synonymous with championship cycling, ESPN reported.
The reason: The U.S. Anti-Doping Agency released a report containing evidence that the seven-time Tour de France champion had taken and concealed his use of banned substances. Armstrong also had all of his titles stripped and was banned from cycling for life, the Los Angeles Times reported.
Read More: How Much Does Gabby Douglas Make From Kellogg and Other Endorsements?
2. Tiger Woods
Deals lost: Accenture, AT&T, Gatorade, Buick
Money lost: $22 million
At least 90 percent of the $1.35 billion Tiger Woods has earned since his pro debut in 1996 came from endorsements. In 2010, Tiger Woods earned $22 million — or 30 percent — less than he did in 2009, ESPN reported. That year, a highly publicized affair involving a car crash and, eventually, a $100 million divorce, led to all but one of his major blue-chip sponsors dropping him.
Nike stuck with him throughout, and — although his recent earnings are half of what they were at his peak of $115 million in 2008 — the company continues to pay him $20 million a year, Forbes reported. He's also since added companies like Rolex, Upper Deck, Kowa and Hero MotoCorp to his portfolio, according to his website.
3. Maria Sharapova
Deals lost: Porsche, American Express, Avon
Money lost: Unknown
In March 2016, Maria Sharapova — who was then the reigning highest-paid female athlete in the world for more than a decade — shocked the tennis world when she failed a drug test after taking a substance that she said she didn't know was banned, CNN reported.
Porsche, Nike and Tag Heuer suspended relations with Sharapova, who would eventually be suspended from playing for two years. In June, Nike — easily Sharapova's most important sponsor — reversed course and said they would stick with her. Evian and Head also committed to stand by Sharapova, according to BrandChannel.com.
4. Oscar Pistorius
Deals lost: Nike, Oakley, Thierry Mugler
Money lost: $2 million a year
In 2013, information began to emerge around Olympic champion racer Oscar Pistorius and his alleged connection to the murder of his girlfriend, model Reeva Steenkamp. His sponsors began to break ties with the double amputee, who was highly marketable because of his inspirational back story, the Guardian reported. The South African was eventually convicted of murder and sentenced to six years in prison, a sentence that was criticized as too light by his detractors, the BBC reported.
5. Michael Vick
Deals lost: Reebok, AirTran Airways, Rawlings, Donruss, Upper Deck
Money lost: Unknown
In 2007, NFL quarterback Michael Vick was indicted for running an illegal dogfighting ring. Nike cancelled the Vick shoe and his sponsors fled, Fortune reported. He was suspended from the league, and eventually convicted and sentenced to prison. After serving 21 months in federal prison, Vick reemerged and had a second NFL career that included a trip to the Pro Bowl.
In 2011, Nike re-signed Vick, the first time in the company's history that it re-signed someone after terminating them for moral reasons. He picked up other sponsors, as well, including Unequal Technologies and MusclePharm, Forbes reported.
6. Ray Rice
Deals lost: Nike, Vertimax, Electronic Arts
Money lost: $1.6 million per year
In 2014, TMZ released a video of Baltimore Ravens running back Ray Rice allegedly knocking his fiancee unconscious in an elevator. Nike severed ties and pulled his jerseys from stores, and Modell's took his jerseys out of stores and off their website, AdWeek reported. In the end, he was cut from the Ravens, and every sponsor dropped him.
7. Barry Bonds
Deals lost: Potential endorsements never achieved
Money lost: $10 million a year
In 2007, Barry Bonds was chasing Hank Aaron for the most-coveted record in baseball — most lifetime home runs. Yet Major League Baseball couldn't convince a single one of their 19 official corporate partners to sponsor the chase for the record, Bloomberg News reported.
Even early in his career, corporate sponsors were reportedly turned off by Bonds' difficult personality. That year, however, even his accomplishments withered under the shadow of alleged steroid use, which he later admitted in court testimony in 2011, but said he was mislead into thinking they were flax seed oil and arthritis cream, FoxSports reported.
8. Adrian Peterson
Deals lost: Radisson, Castrol, Nike
Money lost: $4 million
In December 2014, when the NFL was considering suspending Adrian Peterson after he pleaded no contest to child abuse charges, the Minnesota running back asked the NFL to consider the $4 million he lost in sponsorship deals as part of his punishment, ESPN reported. Nike, Castrol and Radisson had all severed their relationships with Peterson.
When he returned to the league in 2015, however, he played well and sponsors regained interest. Shortly after his return, he was signed by Adidas.
9. Wayne Rooney
Deals lost: Coca-Cola
Money lost: $779,148 per year
In 2010, Wayne Rooney was in the news after allegations of cheating on his then-pregnant wife. Although Coca-Cola took him out of their ads for Coke Zero, the brand still maintained its relationship with Rooney. Then, after a series of events —including an on-air, foul-mouthed rant — Coca-Cola dropped the English soccer star, according to The Telegraph.
Other sponsors stuck by him. In 2016, Rooney has $6 million in earnings from endorsements, including Nike, Forbes reported.
10. Michael Phelps
Deals lost: Kellogg
Money lost: Unknown
With 18 gold medals, swimmer Michael Phelps is the most decorated Olympian in American history. In 2009, Kellogg dropped Phelps after a photo of him allegedly smoking marijuana at a college party went viral, Ad Age reported. Other sponsors, like Subway, stood by him. Then, in 2014, Phelps was arrested for DUI, which was his second, ESPN reported.
Experts predicted he would survive the second public fiasco — and largely, they were right, according to NBC News. Currently, he's endorsed by Under Armour, Omega, Master Spas, Sol Republic headphones, Aqua Sphere and 800Razors.com, The Baltimore Sun reported.
11. Rashard Mendenhall
Deals lost: Champion (Hanesbrands)
Money lost: Unknown
In 2011, Rashard Mendenhall reportedly tweeted controversial statements about the recent killing of Osama bin Laden and, later, about September 11. Three days later, one of his biggest sponsors, Champion, owned by Hanesbrands, announced they were dropping Mendenhall, Forbes reported.
Mendenhall filed a $1 million lawsuit against Hanesbrands for breach of contract. In 2013, the two parties reached an agreement for an undisclosed amount of money, according to The Hollywood Reporter.
12. Ben Johnson
Deals lost: Diadora
Money lost: $2.5 million
In the 1988 summer Olympics in Seoul, South Korea, the world was abuzz with the ferocious rivalry between the two fastest men on the planet: Canadian Ben Johnson and American Carl Lewis. Johnson won the highly anticipated 100-meter race, took home the gold medal and set a new world record.
Forty-eight hours later, his world unraveled as news spread that he had tested positive for anabolic steroids. His medal was revoked, his country stopped lifetime payments on his contract, he was suspended from his sport and his biggest sponsor, Diadora, dropped him, ESPN reported.
13. Aaron Hernandez
Deals lost: Cytosport, Puma
Money lost: Unknown
In 2013, New England Patriots star tight end Aaron Hernandez was a person of interest in a homicide investigation, although no arrests had been made at the time, USA Today reported. Corporate sponsors like Cytosport, and later Puma, dropped him after he was charged with murder.
In April 2015, Hernandez — who quickly rose to NFL stardom and earned a $41 million contract, the second-highest ever for a tight end — was convicted of first-degree murder. He's awaiting trial for a separate double-murder charge, according to Reuters.
14. Jon Jones
Deals lost: Nike, Reebok
Money lost: Unknown
One of the most popular and successful fighters in the MMA world, Jon Jones' star plummeted when he was arrested for a hit-and-run accident in 2015, Fox Sports reported. A year earlier, Nike dropped him, Jones claimed, for an out-of-the-Octagon brawl, according to Yahoo Sports.
For the 2015 incident, he served a suspension and suffered the loss of all of his corporate sponsors, including Reebok. When Jones was reinstated to the UFC in 2016, GAT Nutrition became the first major corporate sponsor to give him an endorsement deal, Fox Sports reported.
Read More: Who's Worth More at PGA Championship 2016?
15. Manny Pacquiao
Deals lost: Nike
Money lost: Up to $2.5 million per year
While campaigning for the Senate in his native Philippines, boxer Manny Pacquiao reportedly said that gay people were "worse than animals," according to The New York Times. His main sponsor, Nike, which has partnerships with several LGBT groups, quickly dropped Pacquiao and condemned his statement.
16. Jason Giambi
Deals lost: Nike, Arm & Hammer, Pepsi
Money lost: Up to $3 million
Jason Giambi was just one of several superstars caught up in a wide-ranging steroid scandal that swept baseball in the mid-2000s. Once Nike dropped him, the other sponsors were quick to follow, according to The New York Daily News.
It's unclear how much Giambi lost in total, but before his slide from one of the most marketable players in baseball, his endorsements totaled roughly $3 million, The New York Times reported.
17. Gilbert Arenas
Deals lost: Adidas
Money lost: $40 million
Gilbert Arenas of the Washington Wizards had one of the most lucrative commercial contracts in all of basketball — until the NBA star pleaded guilty to bringing four unregistered firearms into the Verizon Center in 2009. After he was suspended by the NBA, Adidas dropped him as a corporate spokesman and cancelled his massive eight-year, $40 million contract, ESPN reported.
18. Warren Sapp
Deals lost: NFL Network, Bud Lite, ZYPPAH
Money lost: Unknown
NFL legend Warren Sapp was fired by the NFL Network after he was arrested in a prostitution sting on Super Bowl weekend 2015. Soon after, the Hall of Famer was dropped by major corporate sponsors, including Bud Lite and ZYPPAH, a company that makes mouthpieces to control snoring, TMZ reported. The charges against him were later dropped, according to TMZ.
Read More: 11 of the Richest Athletes of All Time
19. Marion Jones
Deals lost: Nike
Money lost: Unknown
In the early 2000s, rumors started circulating, and then allegations made, that five-time Olympic medalist Marion Jones had used steroids, CNN reported. Nike didn't renew its contract with Jones, The New York Times reported in 2006. Jones announced her retirement in 2007, and in 2008, she was sentenced to six months in prison for lying to federal prosecutors about her use of steroids.
This article originally appeared on GoBankingRates.