New Home Sales Had a Big Dip in August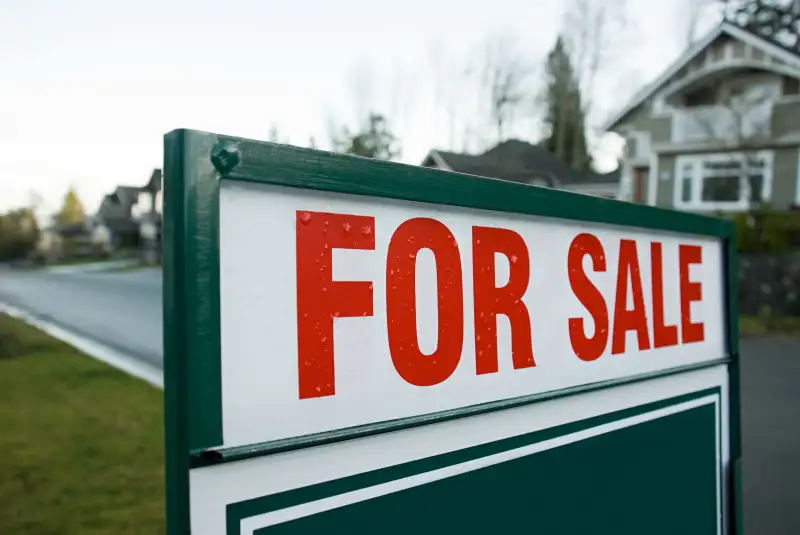 Image Source—Getty Images
New U.S. single-family home sales posted their biggest decline in nearly a year in August after soaring to nine-year highs the month before, with analysts saying the trend in sales remains positive.
The Commerce Department said on Monday new home sales fell 7.6% to a seasonally adjusted annual rate of 609,000 units last month. Sales were up 20.6% from a year ago.
Economists polled by Reuters had forecast single-family home sales, which account for roughly 10% of all home sales, falling to a rate of 600,000 units last month.
Read More: August Existing Home Sales Disappoint
July's sales pace was revised up 5,000 units to 659,000 units. That level of annualized sales is the highest since October 2007.
"New home sales moved lower in August, but sales were at an expansion high in July and the longer-term trend remains positive due to strong homebuyer demand," said David Berson, chief economist at Nationwide and former chief economist at Fannie Mae.
Shares in homebuilders were mostly flat after the data, outperforming the broader stock market, which was down about half a percent.
Shares in the nation's largest homebuilder D.R. Horton were down 0.14% and Lennar shares rose 0.06%. Toll Brothers was down 0.2%.
The broader PHLX housing index, which includes builders, building products and mortgage companies, was trading up 0.10%.
Another housing report last week showed a solid increase in permits for single-family dwellings as the housing market continues to strengthen overall amid a tightening labor market that is pushing up wages.
New home sales have also benefited from a dearth of previously owned houses available for sale.
Last month, the inventory of new homes on the market rose 1.7% to 235,000 units.
New single-family home sales fell 34.3% in the Northeast to the lowest level since September 2015. Sales were down 2.4% in the Midwest and 12.3% in the South but rose 8.0% in the West to the highest level since September 2007.
At August's sales pace it would take 4.6 months to clear the supply of houses on the market, up from 4.2 months in July.
The median price for a new home fell 5.4% from a year ago to $284,000.