Australia Printed 400 Million $50 Bills With Multiple Typos on Them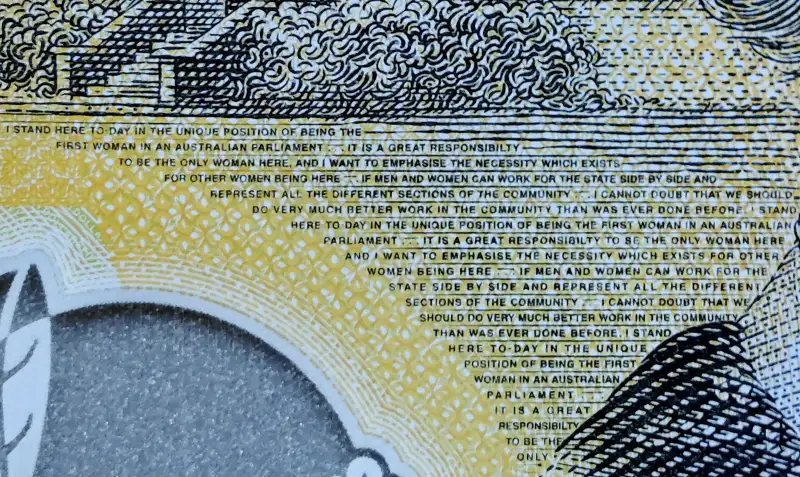 Peter Parks—AFP/Getty Images
Australia's most widely circulated banknote has a typo.
The A$50 ($34.9) banknote released last October misspells the word "responsibility." The note features a portrait of the country's first female parliamentarian, Edith Cowan, and the error appears in microprint featuring excerpts of her first speech to the Western Australian Parliament.
Nearly 400 million of the notes were printed, with 46 million in use, according to CNN, putting the total value of the currency in circulation at about A$2.3 billion.