Will Your Auto Insurer Punish You for Charging for a Lift?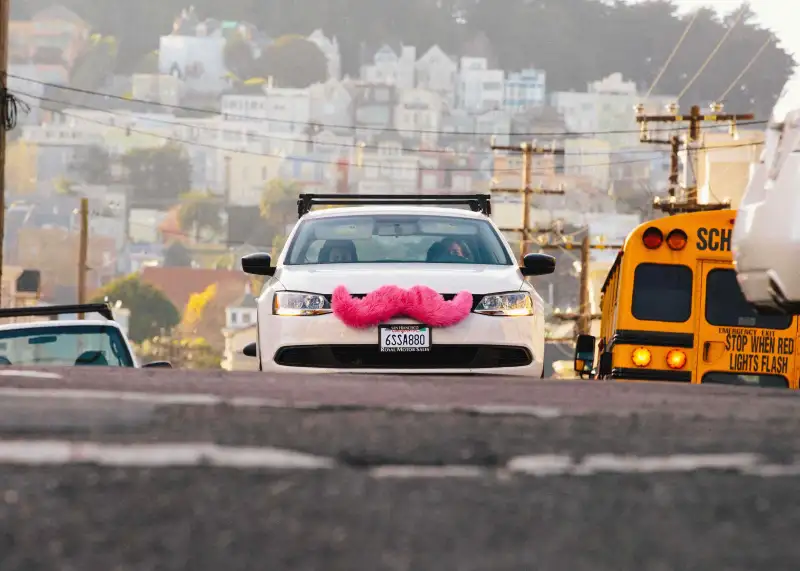 If you're low on money and have a flexible schedule, signing on to be a ride-share driver for a company like Uber, Lyft, or Sidecar may seem like the perfect solution. You can connect with passengers via an app whenever you'd like and pick them up in your own car–becoming a player in the so-called sharing economy. By lowering barriers to entry, ride-sharing companies are cutting costs for both users and drivers.
They're also throwing insurers for a loop. The ride-share industry's rapid development has resulted in a dearth of adequate–and affordable–auto insurance products. Though Uber, Lyft, and Sidecar are trying to fill the gaps, there are still a few things you should know before driving for one of them.
What Coverage Do You Need?
Standard personal auto policies will cover drivers who carpool, but State Farm spokesperson Angie Rinock says, "when the driver of one of our insured vehicles offers rides for payment, these rides may not be considered to be on the same basis." That is, although Rinock emphasizes that the company considers each claim individually, insurers often decline to cover damages drivers incur when ferrying around passengers for Uber, Lyft, or Sidecar.
To address this issue, ride-sharing companies routinely provide drivers with insurance–up to $1 million in coverage per accident. As Lauren Altmin, a representative for Uber, explains, "this policy drops down to primary coverage in the event that a driver's personal auto insurance does not apply for any reason." Still, this level of coverage is available only while you're actively transporting passengers.
In response to last January's deadly crash involving an Uber driver, Uber and Lyft now offer additional, lower-limit policies that apply any time a driver is logged into the app. Sidecar does not. For your own vehicle, Uber, Lyft, and Sidecar offer a combination of contingent collision and comprehensive policies, but typically with a deductible of $1,000 or more–and only if you're giving a ride. If your car is stolen while you're between passengers, you're out of luck.
What Problems Could You Still Face?
None of these plans are much help if your personal insurance drops you, as has happened to some drivers. Few insurers are completely comfortable with ride-sharing programs. Rinock recommends that drivers pursue a purely commercial vehicle policy, but these can also present difficulties.
Adrian Anzaldua, a former Lyft operator in San Francisco, states that the only commercial policies he could find were prohibitively expensive: "I contacted the company through which I'd originally had a private policy. Their commercial department quoted me $8,000 a year for coverage. Most of the competing bids were in the same ballpark." Premiums eventually forced Anzaldua out of the business.
What You Can Do to Protect Yourself
Short of a commercial policy, there are no perfect solutions for ride-sharing drivers at this point. That said, companies have beefed up their coverage in response to driver complaints. The between-ride, collision, and comprehensive policies are relatively new for Lyft and Uber, and because of them, Anzaldua adds, "I have referred friends to work for both."
Lyft has also partnered with Metlife to improve its existing policies, and insurers like Progressive are researching programs to benefit ride-share operators. But in the meantime, you'll have to navigate your own way between company and insurance regulations.