Avengers: Infinity War Is Already on Pace to Make $1 Billion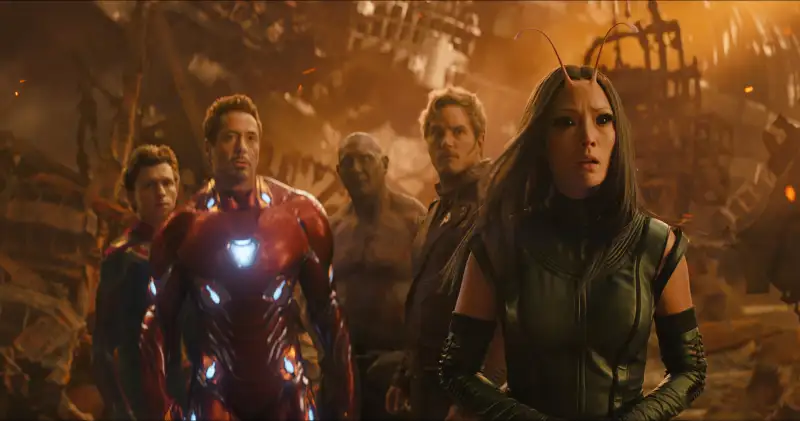 Walt Disney Co.'s said "Avengers: Infinity War" will surpass $1 billion at the box office on Saturday, 11 days after its release and faster than any movie in history.
The first of a two-part installment from the Marvel Entertainment franchise, featuring actors including Robert Downey Jr. and Scarlett Johansson portraying superheroes from the Marvel comic universe, "Infinity War" is the 34th film to pass that box-office milestone, Disney said in an emailed release. It's the 17th from Disney and the sixth from Marvel Studios.
With "Infinity War" proceeds having reached $975 million on Friday, Disney surpassed $3 billion in global gross revenue for the calendar year in record speed. The previous mark, also by Disney, was May 6, 2016.
The latest "Avengers" installment is expected to win the box office for a second weekend in a row, and is battling two other Disney movies -- "Star Wars: The Force Awakens" from 2015 and this year's "Black Panther" -- for the leading spots all-time.
"Infinity War" has a relatively clear run until 20th Century Fox's "Deadpool 2" comes out on May 18. Disney will likely reclaim the box office lead at the end of the month when it releases "Solo: A Star Wars Story."
Three new wide releases, "Overboard," "Tully" and "Bad Samaritan," were expected to lag far behind "Infinity War" when weekend box-office takes are reported Sunday.