This Is the Typical Salary of a Clown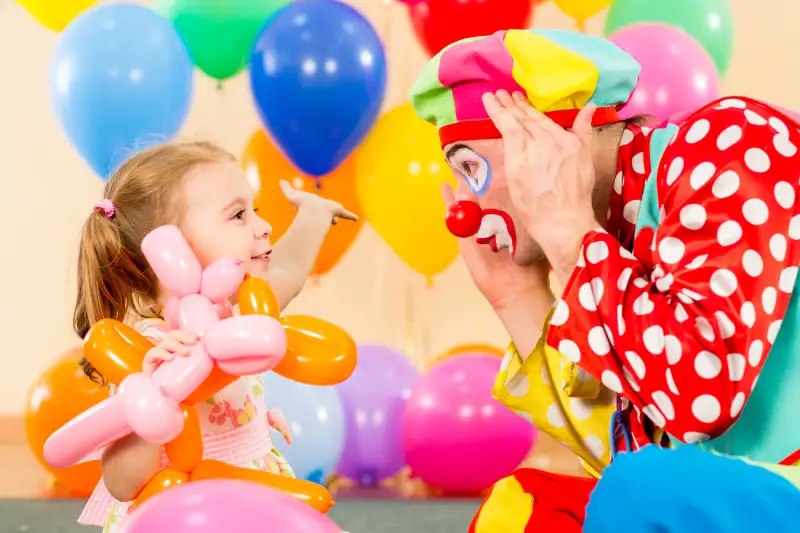 oksun70—Getty Images/iStockphoto
To some, clowns might be the terrifying stuff of Stephen King novels -- particularly if you've been keeping up with the news recently. Even worse news for Bozo and his friends, it might be tough to make a living as a clown.
Clowns have dominated the headlines in recent months -- and the coverage hasn't been flattering. Starting in late August, reports surfaced in South Carolina of clowns trying to lure children into the woods. Similar incidents have been reported in several dozen states, with some resulting in arrests, including in Alabama, where seven people are facing felony charges for making a terrorist threat in connection with "clown-related activity."
The clown incidents have understandably caused panic around the country. At Pennsylvania State University, hundreds of students led a mass clown hunt that searched campus streets, while a Connecticut school district is banning clown costumes and other "symbols of terror."
Read More: Creepy Clowns Are Boosting Costume Sales
So it's not exactly a surprise that clowns are in shrinking demand -- and as a result, a clown salary is not going provide you a luxurious lifestyle anytime soon.
The World Clown Association, a trade group for the entertainers, told the New York Daily News that membership has plummeted by about one-third, to 2,500 members, down from 3,500 a decade ago. Careers website Indeed.com, which allows users to self-report their earnings, lists the average salary for clowns at $36,000 annually. There are no listing for clowns on similar websites Salary.com or Glassdoor.com.
Rodeo clowns, who have the more dangerous job of distracting bulls so that fallen riders can get out of the way, earn a premium on the typical clown salary, according to the Houston Chronicle. The average rodeo clown makes about $51,000 a year.
Your earnings as a clown, like many freelance gigs, largely depend on your skills and experience level. In a Reddit AMA in 2012, Brad Reason, a graduate of Ringling Bros. & Barnum Bailey Clown College, spoke to the disparity in clown earnings: Clowns in small circuses or party entertainers -- or even the Ringling Bros, which "pays crap" -- can rake in anywhere from $15 to $100 an hour for gigs, Reason said. Clowns who work a private or corporate event can expect a little more, from a few hundred to several thousands dollars for a gig.
Reason added that many clowns supplement their income with street performance, which he said can net talented performers several hundred dollars each day.
Still, it might be tough to make ends meet if you're relying on your portrayal of Ronald McDonald to pay the bills.